Midterm Roundup: Another Plagiarism Scandal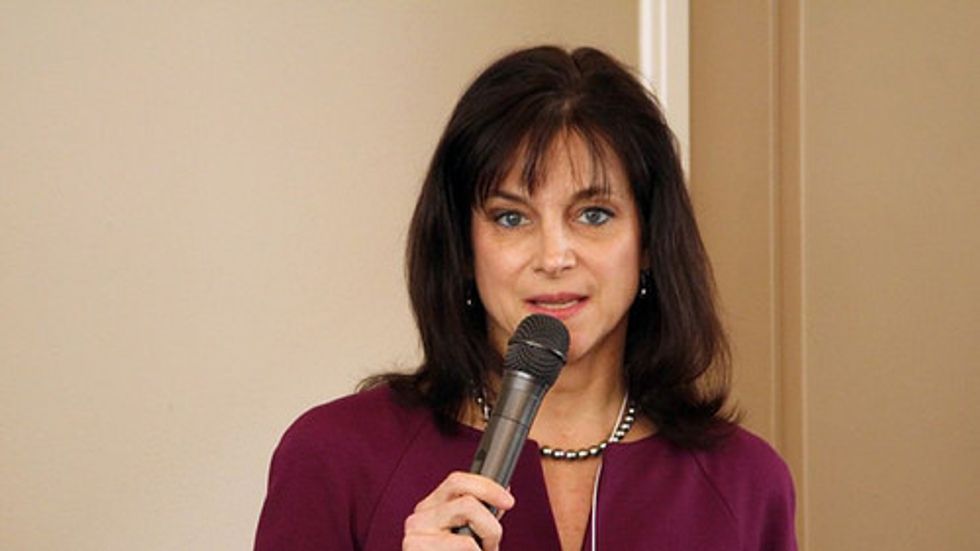 Here are some interesting stories on the midterm campaigns that you may have missed on Wednesday, September 17:
• According to the Wesleyan Media Project, Democrats are running more ads than Republicans in the key Senate races taking place in Arkansas, Colorado, Georgia, Iowa, Kentucky, Louisiana, Michigan, North Carolina, and Virginia. That's good news for Democrats (assuming that political ads actually make a difference, which is up for debate).
• Two new Quinnipiac polls upend the conventional wisdom in hotly contested races. In Iowa, Quinnipiac finds Republican Joni Ernst opening up a 6 percent lead over Democratic Rep. Bruce Braley among likely voters. Other polls have shown a much tighter contest; the Real Clear Politicspoll average shows Braley ahead by less than 1 percent. Similarly, Quinnipiac finds Colorado governor John Hickenlooper down 10 to Republican challenger Bob Beauprez, while the poll average has Beauprez up by just 0.5 percent. It remains to be seen whether these results are outliers, or the first indications of a major shift toward the GOP.
• Along those same lines, a new New England College poll finds Senator Jeanne Shaheen (D-NH) leading Republican challenger Scott Brown, 51 to 40 percent. Shaheen leads by just 3.8 percent in the poll average.
• Monica Wehby, the Republican Senate nominee in Oregon, apparently plagiarized her health care plan from Karl Rove's SuperPAC, American Crossroads. Wehby was once viewed as a rising star with a chance of upsetting incumbent Democrat Jeff Merkley; now, not so much.
• And Rep. Tom Cotton (R-AR), the GOP challenger to Senator Mark Pryor, is showing off his softer side. Republicans presumably hope that it will go better than his last effort, in which included the freshman congressman claiming "I'm warm, damnit."
Photo: Monica de Argentina via Flickr
Want more political news and analysis? Sign up for our daily email newsletter!