Midterm Roundup: How Big Could The GOP Win?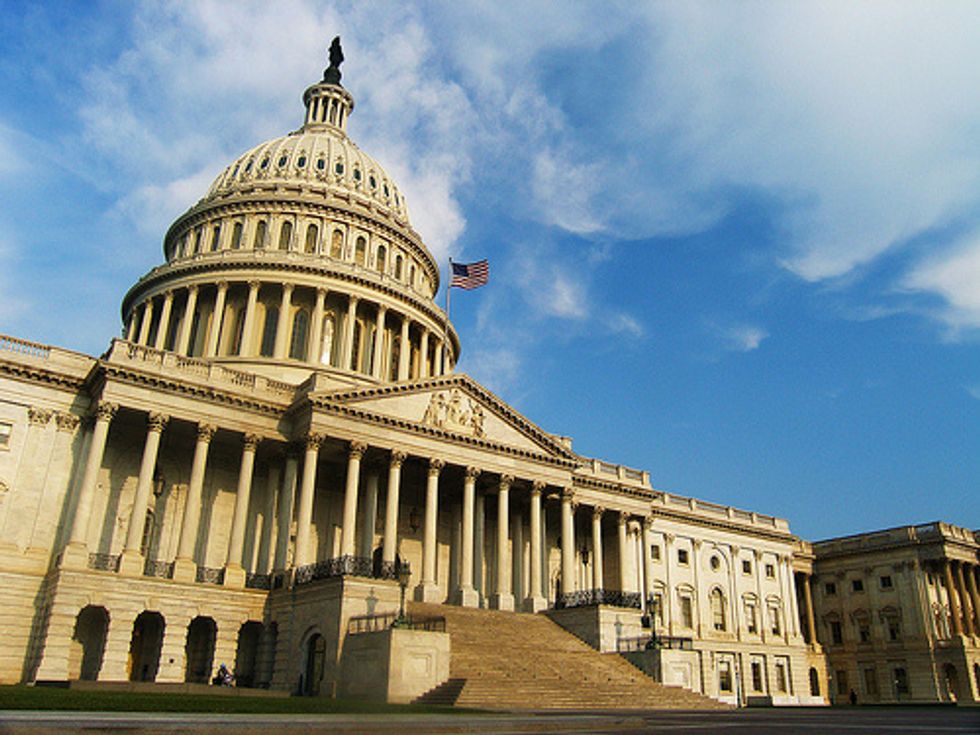 Here are some interesting stories on the midterm campaigns that you may have missed on Friday, September 19:

• Democrat Chad Taylor is officially off the ballot in Kansas, leaving the Senate election as a head-to-head matchup between Republican incumbent Pat Roberts and Independent Greg Orman. The latest poll of the race, from Rasmussen Reports, finds Orman up 5 percent.
• Terri Lynn Land, the Republican Senate candidate in Michigan, released a cheesy new ad slamming Washington, D.C. But she'll need more to pull herself back into the race; she trails the Democratic nominee, Rep. Gary Peters, by 5.4 percent in the Real Clear Politics poll average.
• National Republican Congressional Committee Chairman Greg Walden (R-OR) believes the GOP can expand its House majority to as high as 245 seats.
• The Senate Majority PAC released a new ad warning that Iowa Republican Joni Ernst would try to privatize Social Security if she wins election to the Senate. The attack lands on the same day as a Rasmussen poll finding Ernst and Braley deadlocked at 43 percent (mirroring the Real Clear Politicsaverage).
• Wisconsin gubernatorial candidate Mary Burke (D) is at least the fourth 2014 candidate to be caught in a plagiarism scandal. But Brian Beutler writes in The New Republic that Burke is only guilty of extreme message discipline.
Photo: Crazy George via Flickr
Want more political news and analysis? Sign up for our daily email newsletter!