Midterm Roundup: How Democrats Could Still Win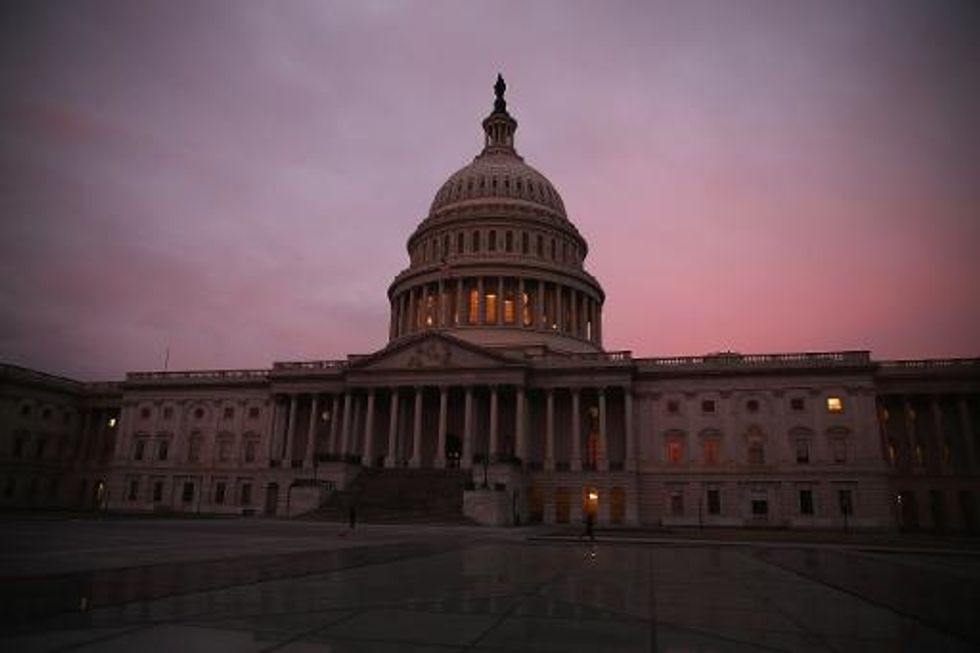 Here are some interesting stories on the midterm campaigns that you may have missed on Wednesday, October 29:
• Democrats' odds of holding their Senate majority appear to be getting slimmer by the day — but they still have a narrow path to victory. In a new memo, Democracy Corps lays out five factors that could save Democratic candidates: Unexpectedly high turnout by black and Latino voters, a decisive gender gap, the unpopularity of Tea Party governors, and voters caring more about the GOP's damaged brand than President Obama's.
• The final Marquette University Law School poll of Wisconsin's gubernatorial race shows incumbent Republican Scott Walker pulling away from Democratic challenger Mary Burke. Walker now leads by 7 percent among likely voters, up from a virtual tie two weeks ago. Burke trails Walker by only 1 percent among registered voters, however, confirming the obvious: The race will come down to which party can get its base to the polls. Walker leads by 2 percent in the Real Clear Politics poll average.
• Republican David Perdue and Democrat Michelle Nunn are deadlocked at 46 percent, according to a new Rasmussen Reports survey of the race. The poll is the latest in a long series to show the two candidates nearly even; Perdue leads by less than 1 percent in the poll average. Rasmussen had better news for Georgia's Republican governor, Nathan Deal: He leads Democrat Jason Carter, 49 to 43 percent. Deal is up by 2.6 percent in the poll average.
• Hours after Maine gubernatorial candidate Eliot Cutler (I) held a press conference encouraging his supporters to vote for Republican governor Paul LePage or Democratic Rep. Mike Michaud if they don't believe that Cutler could win, one of his most high-profile backers took him up on the offer. Senator Angus King (I-ME) announced on Wednesday that he is switching his endorsement to Michaud, citing Cutler's long odds for victory. The poll average shows LePage leading Michaud in the volatile race by less than 1 percent, with Cutler trailing 25 points behind.
• And former Secretary of State Condoleezza Rice waded back into the midterms on Wednesday, endorsing Iowa Republican Joni Ersnt for Senate. Ernst and Rice make an interesting pair, given that Rice was certain that Iraq had weapons of mass destruction back in 2003 — and Ernst still is. She leads Democrat Bruce Braley by 2.1 percent in the poll average.
AFP Photo/Mark Wilson
Want more political news and analysis? Sign up for our daily email newsletter!