Midterm Roundup: Dumbest Campaign Controversy Debunked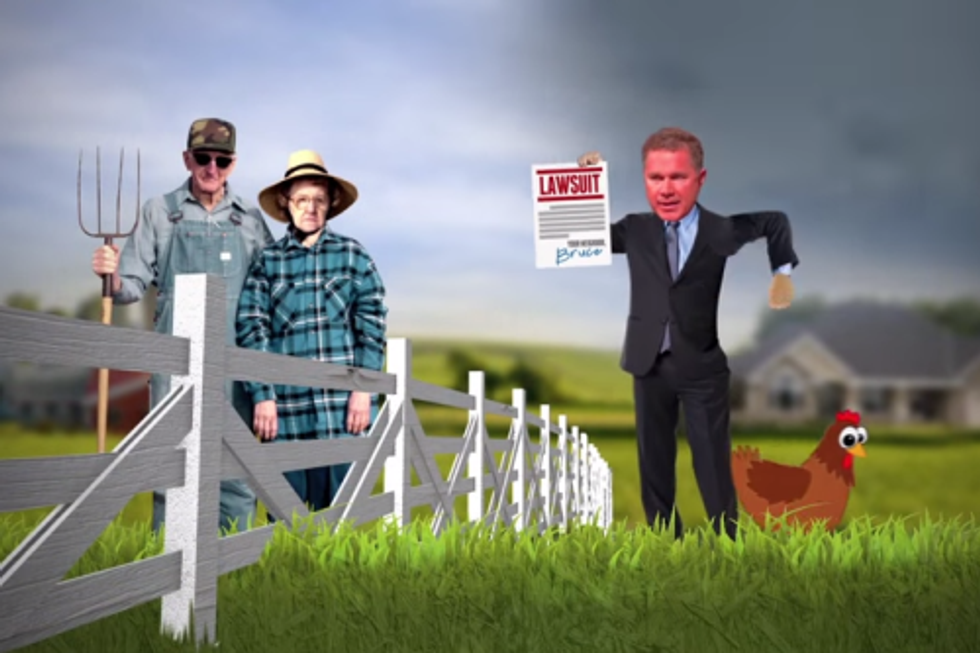 Here are some interesting stories on the midterm campaigns that you may have missed on Thursday, October 2:
• PolitiFact has finally weighed in on Iowa Senate candidate Joni Ernst's oft-repeated claim that her Democratic opponent, Rep. Bruce Braley, "threatened to sue a neighbor over chickens that came onto [his] property." Their verdict: False.
• Meanwhile, the Democratic Senatorial Campaign Committee released a brutal new ad hitting Ernst's support for a fetal personhood amendment that would outlaw all abortions and some forms of birth control. The ad is a clear appeal to female voters, whose support Braley desperately needs to win the tight election. Ernst is ahead by 2.8 percent in Real Clear Politics'poll average.
• Another poll suggests that South Dakota's Senate race is getting tighter. According to a new Public Policy Polling survey, Republican Mike Rounds is still in the lead — but his support has dropped to 35 percent. Democrat Rick Weiland trails at 28 percent, followed by Independent candidates Larry Pressler and Gordon Howie at 24 percent and 8 percent, respectively. "This race is just as competitive as the ones in places like New Hampshire and Michigan that have drawn far more attention," PPP's Tom Jensen notes. "Rounds' growing weakness makes this a race worth keeping an eye on in the stretch run."
• The GOP appears to be in a strong position to build an even greater advantage in the House on Election Day. Seven of Roll Call's 10 most vulnerable House members are Democrats, suggesting that the Republicans are "poised to add at least a handful of seats to their majority in the midterms."
• And at least one person liked the College Republican National Committee's much-maligned ad comparing voting to buying a wedding dress. Republican National Committee Chair Reince Priebus thought it was "pretty clever."
Screenshot: AmericanCrossroads/YouTube
Want more political news and analysis? Sign up for our daily email newsletter!