Midterm Roundup: Is North Carolina Going Blue?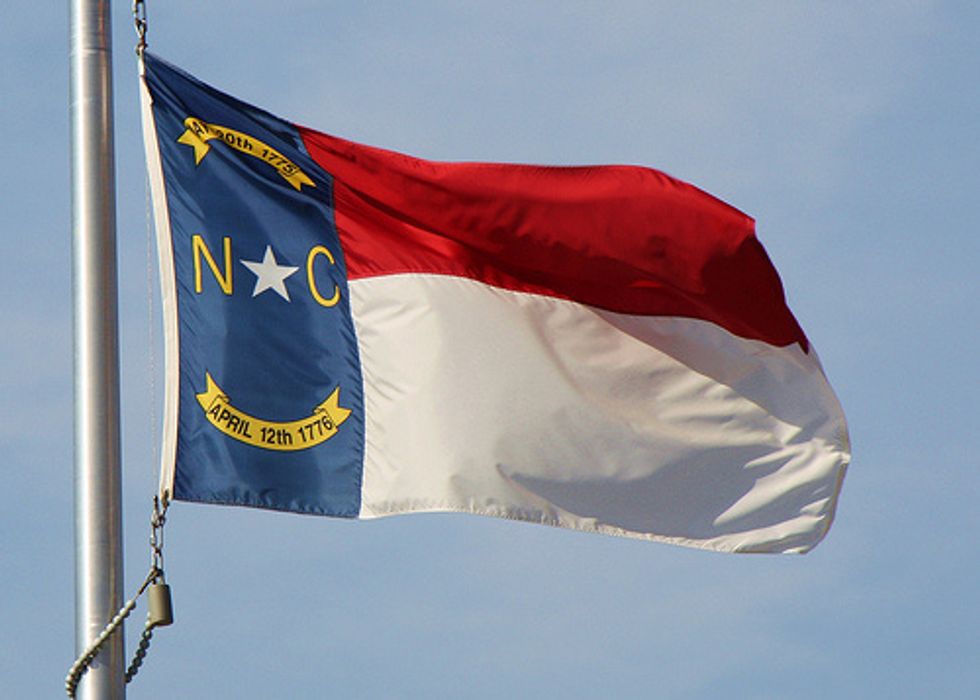 Here are some interesting stories on the midterm campaigns that you may have missed on Thursday, September 18:
• According to a new Fox News poll, Senator Kay Hagan (D-NC) now leads Republican challenger Thom Tillis by 5 percent. The poll is just one of many to show the embattled Democrat hanging on to a narrow lead over the unpopular Tillis; as a result, Larry Sabato's Crystal Ball has changed its rating of the race from "tossup" to "leans Democratic."
• The rest of the new Fox News polls show better news for Republicans. In Iowa, Democrat Bruce Braley and Republican Joni Ernst are deadlocked at 41 percent. That's right in line with the Real Clear Politicspoll average, which has Braley ahead by less than 1 percent. And in Louisiana, Fox News has Republican Bill Cassidy leading incumbent Democrat Mary Landrieu, 51 to 38 percent. If that margin holds up on November 4, Cassidy would win outright and avoid a runoff. But while the poll average shows Cassidy ahead, the Fox News poll is the only nonpartisan survey to ever show him above the crucial 50 percent margin.
• According to a new Rasmussen Reports survey, Republican David Perdue leads Democrat Michelle Nunn in Georiga's Senate race, 46 to 41 percent. Perdue is up 3.3 percent in Real Clear Politics' poll average.
• Although most Republicans feel confident about their party's chances of winning a Senate majority in November, at least one prominent strategist disagrees. In a Wall Street Journal op-ed, Karl Rove argues that GOP success is still very much in doubt. Conveniently, his biggest worry is the Democrats' spending advantage — which could be rectified with a quick donation to his dark money group (although you shouldn't hold your breath for a big return on your investment).
• And at least one Democrat feels confident in his party's chances of keeping the Senate. As Politicoreports, Senate Majority Leader Harry Reid (D-NV) "believes Republicans have walked into his trap" by turning their fire against him in the midterm campaigns.
Photo by Mr T in DC/Flickr
Want more political news and analysis? Sign up for our daily email newsletter!