Midterm Roundup: Palin Returns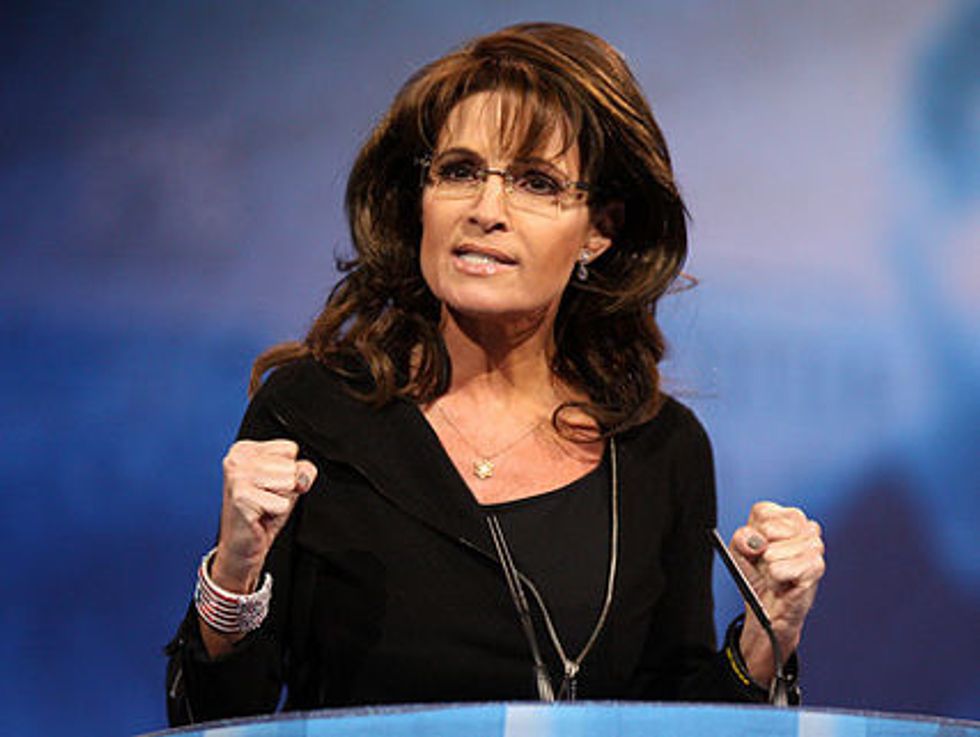 Here are some interesting stories on the midterm campaigns that you may have missed on Tuesday, September 23:
• Democratic-leaning Public Policy Polling has good news for Republicans in two critical Senate races. In Arkansas, Republican congressman Tom Cotton has extended his lead over Democratic incumbent Mark Pryor to 5 percent; Cotton now leads by 3.2 percent in the Real Clear Politics poll average. In Alaska, PPP finds Republican Dan Sullivan leading Democratic incumbent Mark Begich, 43 to 41 percent. That represents a 6-point gain for Sullivan from PPP's previous poll. Sullivan now leads by 3.2 percent in the poll average.
• It isn't all good news for Cotton, though. Washington Post fact checker Glenn Kessler took his recent ad on the farm bill to the woodshed, deriding it as "a fantasy version of history" and awarding it Four Pinocchios.
• According to a High Point University poll, Senator Kay Hagan (D-NC) leads Republican challenger Thom Tillis, 42 to 40 percent. Although that result is within the margin of error, it fits into a long string of surveys to show Tillis struggling to clear 40 percent. Hagan leads by 4.5 percent in the poll average.
• Former Florida governor Jeb Bush and former Alaska governor Sarah Palin are both scheduled to join embattled Senator Pat Roberts (R-KS) on the campaign trail in the coming days, as he seeks to hold off a challenge from Independent candidate Greg Orman. Given Roberts' erratic performance on the campaign trail — on Monday he warned that the United States is "heading for national socialism" — he could use all the help he can get.
• And Princeton Election Consortium founder Sam Wang writes that when you cut through all the noise, control of the Senate will come down to just four states: Arkansas, Colorado, Iowa, and Louisiana.
Photo: Gage Skidmore via Flickr
Want more political news and analysis? Sign up for our daily email newsletter!