Midterm Roundup: Senate Control 'On A Knife-Edge'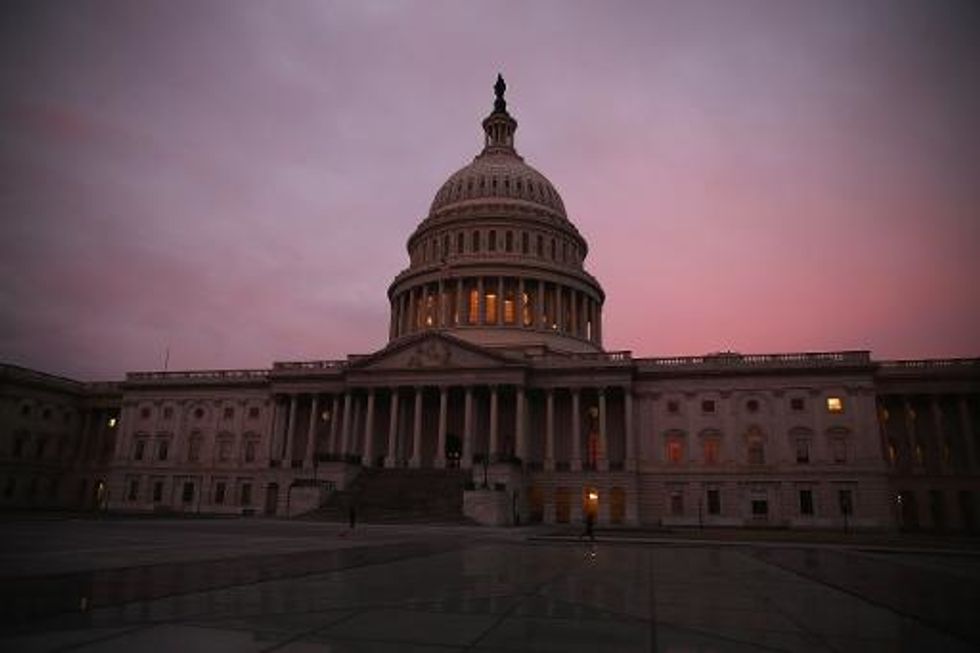 Here are some interesting stories on the midterm campaigns that you may have missed on Friday, October 3:
• Control of the Senate is "on a knife edge," according to a bipartisan NPR poll conducted by Democracy Corps and Resurgent Republic. Among other notable results, the poll finds that Democratic candidates are winning the message battle, and are being helped — not hurt — by Obamacare.
• Speaking of the Affordable Care Act, Iowa Republican Joni Ernst's fierce opposition to the law may come back to haunt her. Talking Points Memoreports that in 2012, Ernst said that she would "support legislation to nullify Obamacare and authorize state and local law enforcement to arrest federal officials attempting to implement" it. Ernst leads by 2.8 percent in the Real Clear Politics poll average.
• In light of threenewpolls finding Democrat Gary Peters leading Republican Terri Lynn Land by over 9 points, FiveThirtyEight's Harry Enten declares that Michigan's Senate race "can't be considered competitive anymore."
• Republican David Perdue continues to hold a narrow lead over Democrat Michelle Nunn in Georgia's Senate race. Perdue is up 4 percent in a new Ramussen Reports poll; he leads by 3.2 percent in the poll average.
• And control of the Senate may not be decided in November. As The Wall Street Journalreports, both parties are buying television advertising time to prepare for the possibility of runoff elections in Louisiana and Georgia.
AFP Photo/Mark Wilson
Want more political news and analysis? Sign up for our daily email newsletter!