Midterm Roundup: Shaheen Pulls Away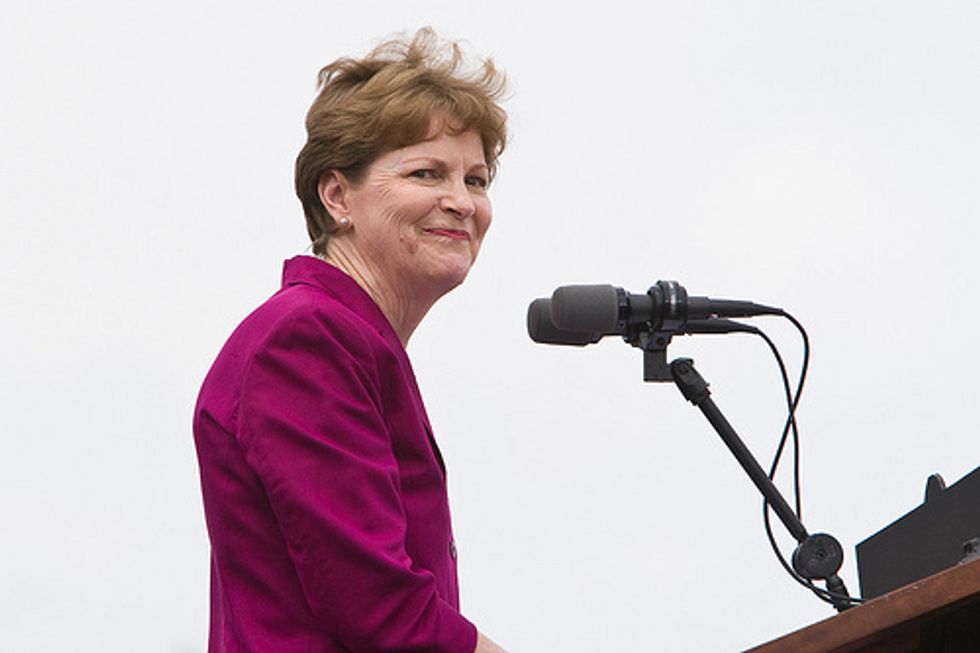 Here are some interesting stories on the midterm campaigns that you may have missed on Tuesday, September 30:
• Republican hopes that New Hampshire's Senate seat could be in play appear to be on life support. According to a new American Research Group poll, Senator Jeanne Shaheen (D-NH) leads Republican challenger Scott Brown by 10 percent. Shaheen is now up by 5.8 percent in the Real Clear Politics poll average, and has led in all but one public poll of the race.
• In another state where the GOP hoped to expand the Senate map, their candidate has literally disappeared from public view. Michigan Republican Terri Lynn Land has not made a public appearance since a fundraising event last Tuesday. She currently trails the Democratic nominee, Rep. Gary Peters, by 4.7 percent in the poll average.
• Iowa holds better news for the GOP. A Public Policy Polling poll released Tuesday shows Republican Joni Ernst leading Democratic Rep. Bruce Braley in the Hawkeye State's Senate race, 45 to 43 percent. Ernst is ahead by 2.2 percent in the poll average. If Ernst can hold on for the win, it could be fatal to Democrats' hopes of holding the Senate.
• In New York, Republican gubernatorial candidate Rob Astorino has released one of the strangest ads of the cycle in his longshot attempt to unseat Democratic incumbent Andrew Cuomo. Cuomo is expected to win re-election in a landslide.
• And apparently it still is possible to go too far in a heated campaign: Yesterday's attempt to fraudulently portray Senator Mark Udall (D-CO) as a 9/11 truther is backfiring on GOP opposition research PAC America Rising.
Photo: Roger H. Goun via Flickr
Want more political news and analysis? Sign up for our daily email newsletter!