Military Judge Nixes Porn In Opening Of Brigadier General Sinclair's Trial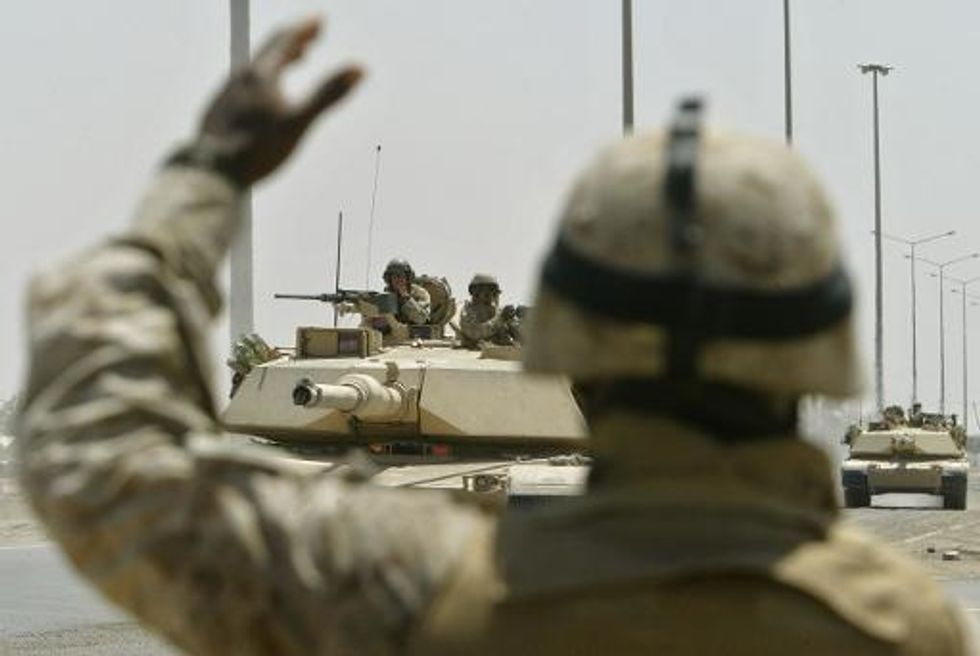 By David Zucchino, Los Angeles Times
FORT BRAGG, N.C. — A military judge refused Wednesday to let prosecutors show pornographic images during opening statements in the sexual assault trial of Army Brig. Gen. Jeffrey Sinclair, the former deputy commander of U.S. forces in Afghanistan.
The judge, Col. James L. Pohl, also ruled that prosecutors may not use Sinclair's alleged viewing of pornography as evidence that he intended to commit certain sex acts depicted in the images.
Pohl left open the possibility that the images could be introduced later in the court-martial.
Sinclair, a decorated, 27-year combat veteran, is charged with forcing a female captain to perform oral sex, and with possessing pornography in a war zone in Afghanistan. Prosecutors argued that the five two-star generals who are on the jury panel need to view images allegedly found on Sinclair's computers to confirm that they were indeed pornography, as charged.
Pohl ruled that showing the images to the jury risked prejudicing the case against Sinclair, 51.
The prosecution said it recovered 8,500 pornographic photos and 600 videos on four "electronic devices," presumably laptops, in Sinclair's possession. The general's defense lawyers say others had access to those devices.
The lead prosecutor, Lt. Col. Robert Stelle, told the judge that Sinclair's alleged viewing of images of aggressive or forced oral sex "demonstrate intent and motive of the accused" to perform sex acts "strangely similar to the videos."
"It shows a motive to engage in that type of behavior," Stelle said in requesting permission to show 125 pornographic photos and 50 videos.
Sinclair, who is married with three children, has admitted a consensual three-year affair with the 34-year-old captain, who is single. The captain has accused Sinclair of twice forcing her to perform oral sex after their relationship soured, and threatening to kill her and her family if she told anyone of the affair.
Sinclair has pleaded not guilty to charges of sexual assault, sodomy, adultery, possession of pornography and conduct unbecoming an officer. He faces the possibility of life in prison if convicted of all charges.
A defense lawyer, Ellen Brotman, told the judge: "Lots of people watch pornography. Does that mean they all have intent to commit an offense?"
Brotman said showing the images could present "a danger of spillover prejudice on other charges." The prosecutors, she said, "are trying to inflame the prejudices of the panel."
The material "has such high emotional shock content … that there is actually risk of a mistrial," Brotman told the judge.
In denying prosecutors' requests to show the images and to link viewing them to an intent to commit sexual violence, the judge also prohibited prosecutors from telling panel members in opening statements of the 8,500 pornographic photos and 600 videos.
Opening statements are expected Thursday in a case that has attracted national attention at a time of intense public and political scrutiny of the military's handling of sexual assaults. Congress is debating whether to strip commanders of authority to bring sexual assault charges against those in their command and instead let independent prosecutors make those decisions.
AFP Photo/Mauricio Lima