Millennials Keep Malls Humming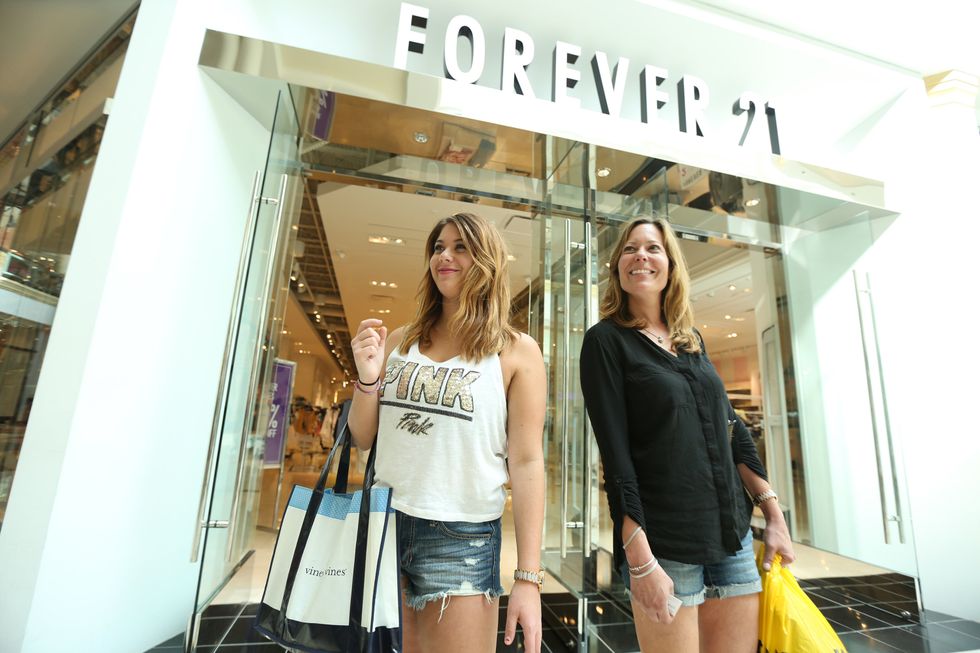 By Suzette Parmley, The Philadelphia Inquirer (TNS)
PHILADELPHIA — There's that word again: millennials. They're influencing politics, entertainment and retail in a huge way.
As a group that still favors going to the mall versus online shopping, millennials not only determine the retail roster, but are also encouraging a wave of foreign retailers to enter the U.S. market.
On any given day, their clout is showcased at King of Prussia, the Philadelphia region's largest mall, owned by Simon Property Group.
About 38 percent of the mall's visitors are 18 to 34 — the millennial age range. About 88 percent visit specialty stores, and 57 percent visit department stores on each visit. About two-thirds make a purchase in the food court or dine in a sit-down restaurant, according to statistics tracked by Simon.
Typically, two or more millennials shop together, or with a parent, as Emily Dratch, 20, did recently with her mother, Lara Dratch, 45.
"My mom and I love going to the mall," said Dratch. "We like trying things on in the dressing rooms and showing each other. It's a bonding thing."
The mother-daughter duo did a four-hour shopping spree that included purchases at Urban Outfitters, Forever 21, Vineyard Vines, and Victoria's Secret. They lunched on cheeseburgers at Ruby's Diner at the mall in between.
Millennials are now the largest consumer group in the United States. They number 84.4 million, which is why retailers are licking their chops to cater to them.
Whole Foods Market Inc. announced last month that it was rolling out stores geared toward millennials.
Chidi Achara, senior vice president and global creative director at Simon, said some of the best performers with the millennial audience at Simon-owned malls are H&M, Forever 21, and Urban Outfitters.
Retailers H&M from Sweden, Zara from Spain, and Uniqlo from Japan are all going after U.S. millennials. "I like how the clothes fit and they're not too expensive," said Boris Ricenti, 20, after buying a tuxedo for his prom last week from H&M Man at another Philadelphia-area mall.
Primark out of Ireland will open eight stores in the United States by the end of 2016. The first store will open in downtown Boston in September, followed by one at King of Prussia in November.
The company relies on a formula that has worked for it in Europe: offering trendy clothes at really low prices.
It does this by scouring Asia for materials and placing huge orders for top-selling items such as socks, tops and jeans. It sells a limited range of sizes to keep overhead costs down.
Meanwhile, Primark's target U.S. audience keeps growing. The millennials' "purchasing power is estimated to overtake boomers' in 2016 as the boomer generation ages and spends less on retail items," Achara said.
"The demographic size of the millennial generation will overtake boomers in terms of sheer numbers by 2030. They are the future for all brands and retailers," she added.
Joe Coradino, chief executive officer of Pennsylvania Real Estate Investment Trust, which owns eight malls in the region, said he learned his lesson about eight years ago when his daughter, Bethann, was 16.
Back then, he said, Bethann, now 24, told him she didn't like the look of a certain teen retailer's storefront at a PREIT mall.
Coradino said he brushed her off, thinking, 'What do you know? You're just a kid.'
"Boy, was I wrong," he said.
The same retailer, Coradino said, ended up closing 100 stores. He said to this day he uses that experience as a point of reference — that he has to listen to the customer, especially when targeting millennials.
That group accounts for 30 percent to 40 percent of customers at PREIT malls. "They are the largest age cohort in America," Coradino said. "They want to shop, dine, and be entertained."
He credits them for the infusion of restaurants at malls and the recent influx of international retailers.
The company's strategy includes having a broader array of stores and amenities at the mall, such as a gym, Wi-Fi, juice bars and Starbucks. "All of these things are tailored to draw" millennials, Coradino said.
Even with the advent of online technology and next-day delivery, studies show millennials still do most of their shopping at brick-and-mortar stores — giving enclosed malls hope.
Melissa Fellenbaum shopped at King of Prussia recently with mother, Crystal. At 25, Fellenbaum is a quintessential millennial whom all malls target. During her visit, she bought tank tops and shorts from Forever 21 and a dress from H&M.
"I like to try things on," said Fellenbaum. "You can't tell if they will fit online."
Another millennial, Rahmir Smith, 27, works at King of Prussia as a cosmetic counter manager at Macy's. He is also an avid shopper at the mall.
In addition to enjoying the feel of clothes and seeing their colors, "I like the energy," he said after buying a handbag for his niece at Bloomingdale's after his shift two weeks ago.
"You miss out by shopping online," Smith said. "It's lonely."
Photo: Emily, 20, and her mother Lara Dratch, of Allentown, Pa., shop at Forever 21 at the King of Prussia mall on May 27, 2015. About 38 percent of the mall's visitors are 18 to 34 — the millennial age range. (David Swanson/Philadelphia Inquirer/TNS)