Millions Of Trees Are Dying Because Of California Drought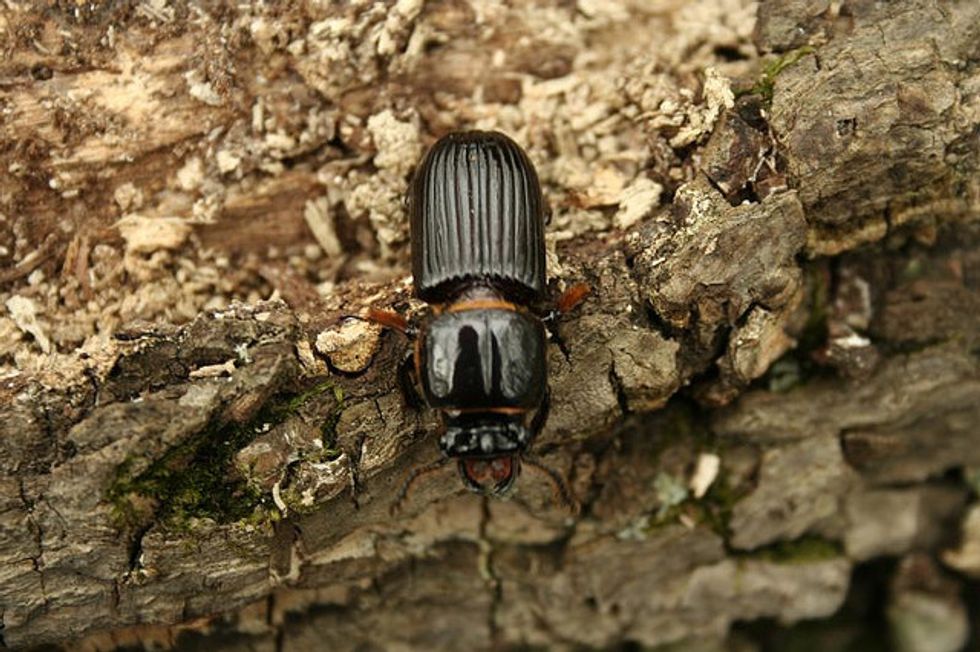 By Veronica Rocha, Los Angeles Times (TNS)
LOS ANGELES — At least 12 million trees have died in California's national forests because of four years of extreme drought, scientists say.
An aerial survey of select areas in Southern California and the south Sierra Nevada in early April showed that millions of trees have died and were "most severely drought impacted," said biologist Jeffrey Moore, acting regional aerial survey program manager for the U.S. Forest Service.
Officials believed the trees will continue to die as summer approaches.
"It is almost certain that millions more trees will die over the course of the upcoming summer as the drought situation continues and becomes ever more long term and as bark beetle populations continue to expand," he said.
William Patzert, climatologist for the Jet Propulsion Laboratory, has told the Los Angeles Times that California's dwindling snowpack and warmer temperatures pose an extreme fire danger in the state's forests.
Warmer temperatures are rapidly drying out the state, he said. Traditionally by spring, the forest is green and lush due to a substantial rainy season. But four years of drought and warm temperatures have taken their toll.
"The national forest is stressed out," Patzert said. "The absence of snowpack has endangered the national forest."
Bark beetles are tiny brown insects that chew away at the pines, making them brittle. As the beetles invade forests, the trees suffer a quick death and become the perfect fuel for fire.
Stressed trees competing for limited resources also become more susceptible to the beetles, which best survive in diseased, injured and drought-stressed trees.
During the aerial survey, Moore and fellow researchers looked to detect and map the severity of tree damage in Southern California's forests.
Using a digital aerial sketch-mapping system, researchers flew in a fixed-wing aircraft about 1,000 feet above ground level and surveyed more than 4.2 million acres of forest.
The areas monitored were the Cleveland, San Bernardino, Angeles, and Los Padres national forests. Some private lands and Pinnacles National Park in Central California were also surveyed.
About two million recently killed trees were mapped in Southern California during the survey, he said. Higher-elevation trees were not mapped because it's too early to properly assess the damage, Moore added.
"The most heavily impacted area right now is the southern Sierras," he said.
Pine trees, including the precedence, Ponderosa, jeffrey, coulter, and pinyon species, suffered the most death, Moore said. Pinyon, for instance, is most common in lower elevations and drier, harsher environments.
Fir and oak trees were also harmed from the drought.
But it's not all bad news for the forests. The drought means more competition for water.
"In all but the worst areas, many trees will survive and with less competition for the limited supply of water, may well survive long term," Moore said.
A more complete picture of the statewide tree mortality will begin in June and may not be completed until the fall, Moore said.
Photo: Cyndy Sims Parr via Flickr