Milwaukee Mayor Wants To Outfit All Patrol Officers With Body Cameras
@reuters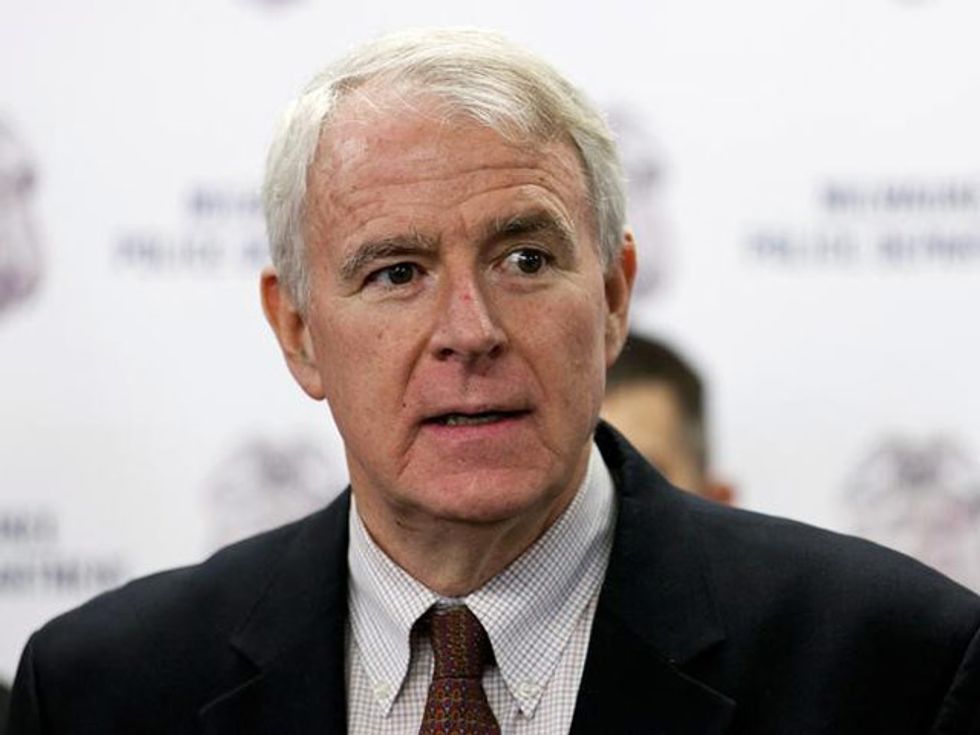 By Brendan O'Brien
MILWAUKEE (Reuters) — Milwaukee may soon become one of the largest cities in the United States to outfit all of its patrol officers with body cameras under a proposal by Mayor Tom Barrett.
The mayor said on Sunday that he will include in his preliminary city budget a proposal to spend $880,000 to equip all of the city's 1,200 patrol officers with body cameras by the end of 2016.
"I want our police officers to be in a position to demonstrate beyond a reasonable doubt that they are acting professionally," Barrett said during a news conference.
Many U.S. cities have taken interest in supplying body cameras to their police departments after a series of widely publicized shootings by white police officers of unarmed African Americans over the last couple of years.
But the cost of body cameras, which can run from $350 to $700 apiece, has hindered widespread adoption in many cities where budgets are tight.
The cost of supplying body cameras to all Milwaukee patrol officers and video storage would increase to about $1 million in 2017, the mayor said.
Milwaukee Police Chief Edward Flynn said he and many police officers supported the proposal.
"It will overwhelmingly put in context what they are dealing with, what they are trying to do and what actually happened," Flynn said during a public affairs event at Marquette University last week.
Flynn said during a different news conference on Sunday that officers are being trained on how to operate body cameras with some devices possibly being deployed within the next two months.
Milwaukee officers will have the option to turn off the cameras when they interview the potential victim of a sensitive crime, according to Flynn.
Barrett's proposal comes as the Los Angeles Police Department on Monday began equipping some of its officers with body cameras in the largest initiative of its kind in the United States, according to local media.
(Reporting by Brendan O'Brien; Editing by Mohammad Zargham)
Photo: Milwaukee Mayor Tom Barrett speaks at a news conference for the 300-year-old Stradivarius violin that was taken from the Milwaukee Symphony Orchestra's concertmaster in an armed robbery after it was recently recovered, in Milwaukee, Wisconsin February 6, 2014. REUTERS/Darren Hauck