Missouri Carries Out Eighth Execution This Year
@AFP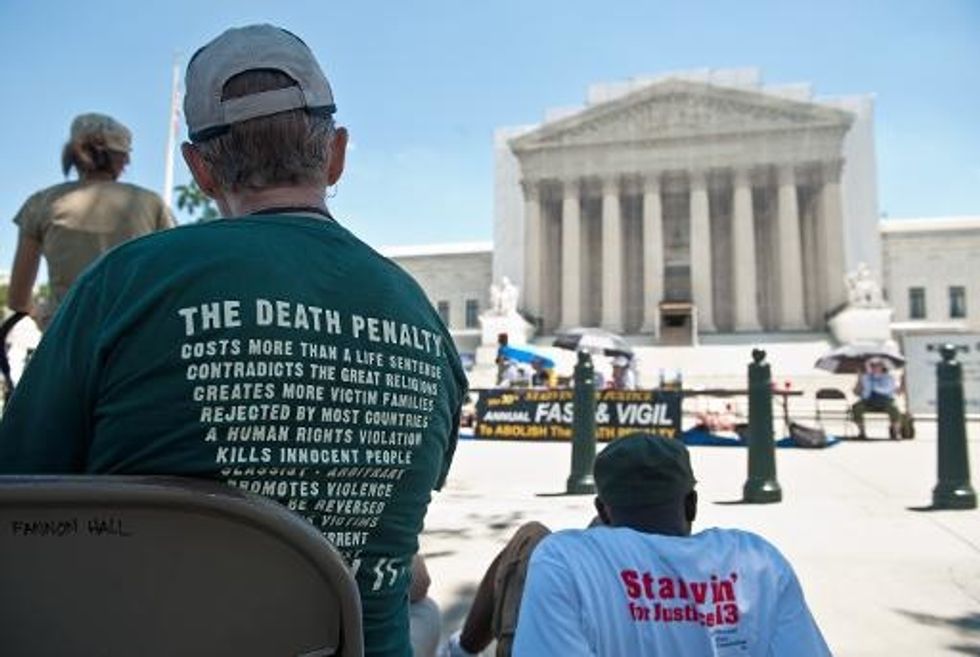 Washington (AFP) — Missouri put to death a convicted murderer early Wednesday, the eighth death-row inmate executed there so far this year in a grim record among U.S. states.
Earl Ringo, a 40-year-old African American sentenced to death for a 1998 murder during an armed robbery at the restaurant where he worked, was pronounced dead by lethal injection at 1231 (0531 GMT) in the town of Bonne Terre, said Mike O'Connell of the state corrections department.
Ringo died nine minutes after he was injected, the spokesman said.
O'Connell did not specify if a controversial sedative, Midazolam, was used before the execution.
Ringo's lawyers had mentioned it in last-minute appeals to the Supreme Court that were rejected.
Midazolam was used in three executions this year — in Ohio, Oklahoma and Arizona — that were criticized because the condemned took longer than usual to die and apparently suffered.
Missouri has long denied using it. But it recently admitted using a sedative to ease inmates' anxiety before execution.
"The only lethal chemical the department uses is pentobarbital," said communications director David Owen in an email to AFP.
Death penalty opponents allege that the three lengthy recent executions — which left inmates suffering for over an hour at times instead of 10 minutes — amount to a form of torture or the "cruel and unusual" punishment forbidden by the U.S. Constitution.
Ringo is the eighth person executed by Missouri this year, out of a total of 28 in the entire United States, according to the Death Penalty Information Center. The number is the highest ever recorded by a U.S. state at this point in the year.
Texas, which habitually claims that grisly record, is also scheduled to execute an eighth person, a convicted murderer, late Wednesday.
Eighteen U.S. states have abolished the death penalty, but 32 others — and the federal government — maintain the practice, and polls suggest it retains majority support among the U.S. public.
AFP Photo/Nicholas Kamm
Interested in more national news? Sign up for our daily email newsletter.