Missouri Governor declares emergency ahead of grand jury announcement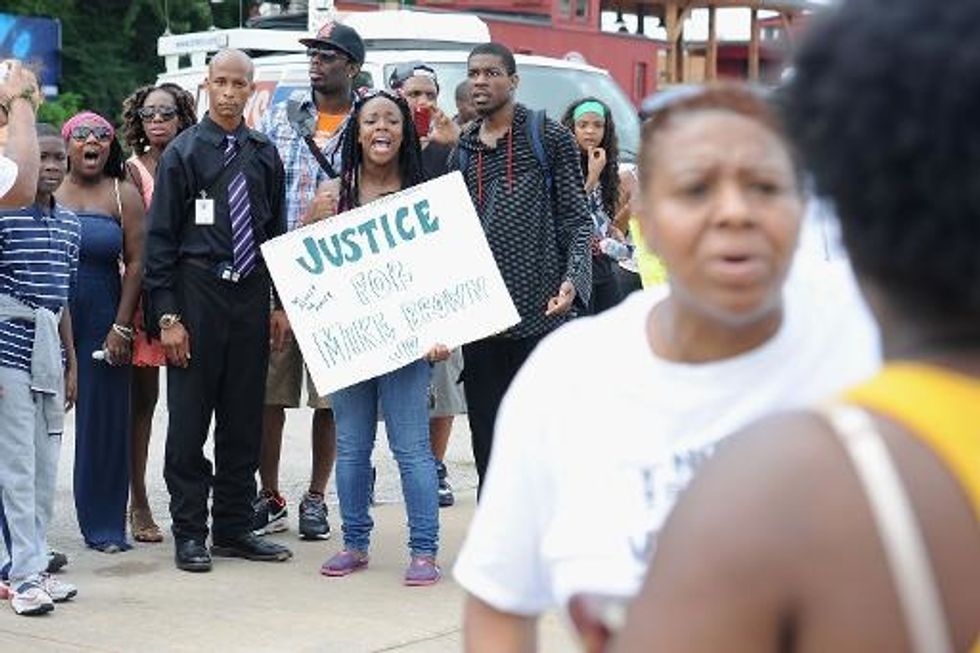 By Virginia Young, St. Louis Post-Dispatch (TNS)
JEFFERSON CITY, Mo. — Citing "the possibility of expanded unrest," Gov. Jay Nixon today declared a state of emergency and prepared to send the Missouri National Guard to help maintain order in the St. Louis region when a grand jury decision is announced in the Michael Brown case.
Nixon's executive order puts the St. Louis County Police Department in charge of security in Ferguson "in areas of protests and acts of civil disobedience, should such activities occur."
The order also establishes a unified law enforcement command consisting of the county police, the St. Louis Police Department and the Missouri Highway Patrol. The agencies will operate together "to keep members of the public safe and protect property while allowing citizens to exercise their constitutional rights," Nixon said in a news release.
Nixon authorized Stephen Danner, adjutant general of the National Guard, to call portions of the guard into service as needed. The order will expire in 30 days unless extended.
The governor said the National Guard will provide security at command posts, fire stations and other locations, and will also take on duties that free up local officers for community policing.
In a written statement, the county police department said the National Guard "will be used in a support role, therefore allowing uniformed police officers assigned to the unified command to further focus on preserving life, property and allowing all citizens to express their constitutional rights."
A grand jury has been hearing evidence in the shooting of Brown, 18, who was killed by Ferguson Police Officer Darren Wilson on Aug. 9. The shooting sparked months of protests.
St. Louis County Prosecutor Robert McCulloch has said the grand jury's decision whether to charge Wilson is expected in mid- to late November.
Nixon's spokeswoman, Channing Ansley, said the governor had no detailed knowledge of when to expect the grand jury decision, other than McCulloch's public statements.
Ansley said the three agencies in the unified command would operate as "co-equals," the same way they operated during the recent weekend of resistance that drew protesters from around the country.
"It's consistent with how they've been operating … very effectively in the governor's view," she said.
AFP Photo/Michael B. Thomas