Missouri Triples Waiting Period For Abortion As Both Sides Of Fight React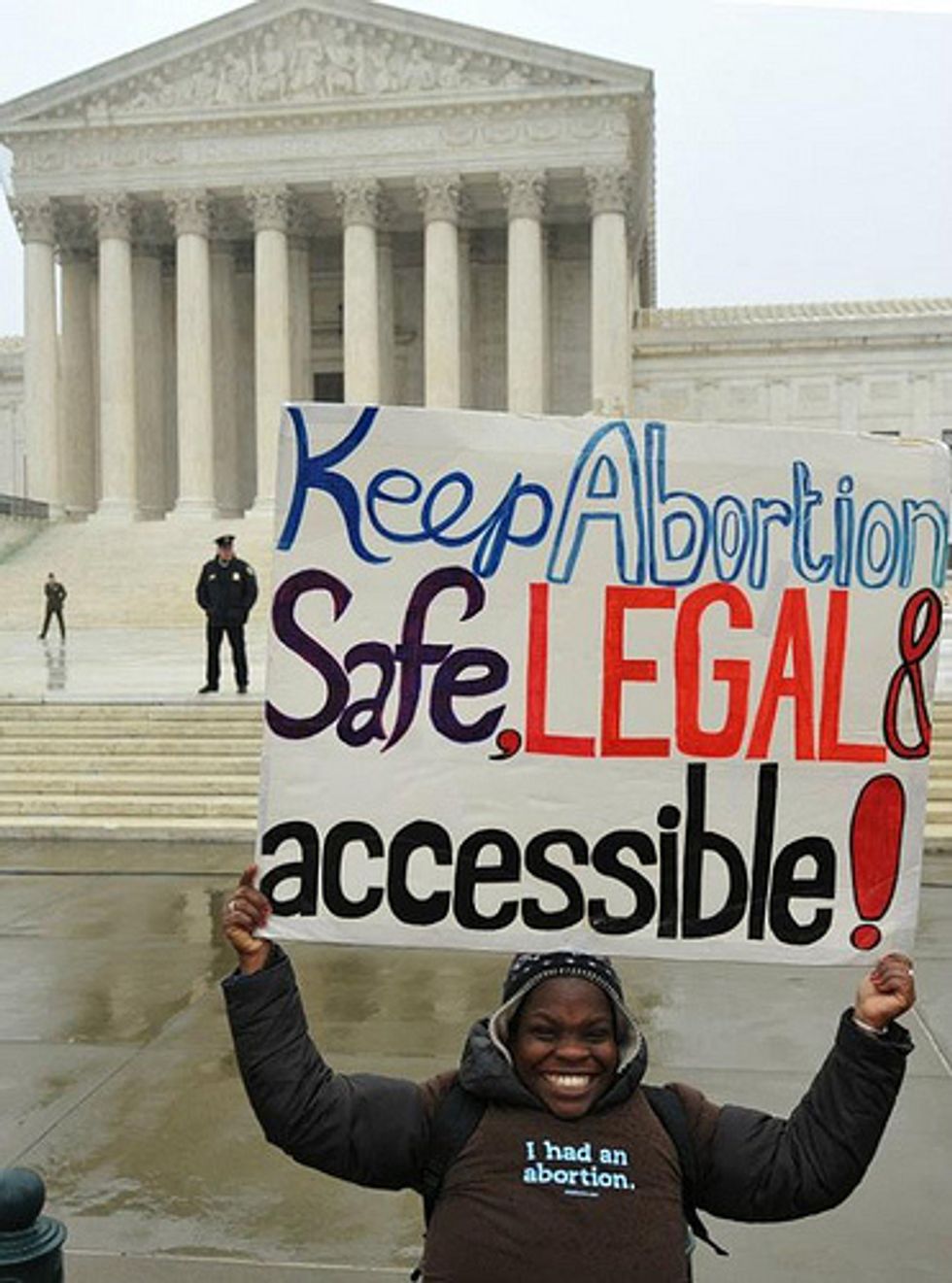 By Judy L. Thomas and Jason Hancock, The Kansas City Star
KANSAS CITY, Mo. — In 30 days, Missouri's abortion rules will rank among the most stringent in the country. On Thursday, that gave one side of the perennial debate much to cheer about and prompted the other to fret.
Abortion opponents spoke ecstatically, saying the new law would give women more time to reflect on a difficult decision. Abortion rights advocates called the action outrageous and degrading.
"We're in shock," said Jamie Tomek, president of Missouri National Organization for Women. "This is a slap in the face to women and their ability to make a judgment for what's best for them and their family."
The Missouri law will require a woman to wait 72 hours after an initial visit with an abortion provider before the procedure can happen. The law allows no exceptions for victims of rape or incest. That triples the current waiting period of 24 hours.
Gov. Jay Nixon vetoed the measure in July, but lawmakers in the Republican-controlled Legislature voted late Wednesday to override him.
The longer waiting period will be the second-most stringent in the country behind South Dakota, where the 72-hour wait can sometimes be longer because weekends and holidays are not included. The only other state with a 72-hour waiting period is Utah, but it allows exceptions for rape and incest and for girls 14 or younger.
Current Missouri law also requires that doctors provide women seeking an abortion with information about medical risks and alternatives and offer them the opportunity to have an ultrasound of the developing fetus.
The lack of an exception for victims of rape or incest in the new law was a hot topic Thursday.
During debate on the bill in May, Democrats in the Missouri Senate pushed for rape and incest exceptions. Their efforts were thwarted by the Republican majority, some of whom said it was wrong to devalue a life just because of the way it was conceived.
Nixon said the lack of such an exception led to his veto. He called the measure "extreme and disrespectful" and said it "demonstrates a callous disregard for women who find themselves in horrific circumstances."
Lawmakers backing the measure said during Wednesday's debate that it would give women added time to make a challenging decision.
"This bill is really an effort to balance the rights of the mother with the rights of the unborn child," said Rep. Kevin Elmer, a Springfield-area Republican who sponsored the measure. "We are not denying the mother her rights, but simply asking her to give more thought before making a decision that she may later regret. I disagree with the governor that this is prolonging the suffering of victims of rape and incest. I will not diminish the lives that arise out of that. They deserve equal protection."
Rep. Kathie Conway, a St. Charles Republican and a supporter of the bill, said it would not stop a woman from having an abortion.
"This is just giving them a choice," she said. "They get a couple more days to think about the pregnancy, and it may change your mind or it might not."
Critics say the extended waiting period represents an unconstitutional obstacle for women attempting to obtain a legal medical procedure. That's especially true for low-income women, they argue, because the only Missouri facility that performs elective abortions is in St. Louis, meaning travel and hotel costs could prove daunting for those in rural areas.
Abortions are performed just across the Missouri state line in clinics in Overland Park and Granite City, Illinois.
"All it does is punish women, and in some cases, even imperil their health," said Kathy Spillar, executive director of the Feminist Majority Foundation. Legislators "act like women are children and are not well informed about their own health and haven't made a definitive decision when they head to the clinic for an appointment."
Often, Spillar said, the women using the clinics are young, have lower incomes, and must take time off from minimum-wage or low-paying jobs.
"All this does is complicate things," she said. Abortion opponents "love to say they're just making sure women have considered all the options and it's in the interest of women's health. But these are just obstructions."
Laura McQuade, president and CEO of Planned Parenthood of Kansas and Mid-Missouri, said women who seek an abortion have already done a tremendous amount of reflection.
"We trust women's decision-making capacity for what is right for their families and their lives," McQuade said. "This is about demeaning and punishing women who make this choice and about limiting access."
Currently, 26 states require a woman seeking an abortion to wait a specific amount of time — usually 24 hours — from when she receives counseling to when the procedure is performed.
Some of those allow counseling in the form of information sent ahead of time to the woman. The laws in 10 of those states effectively require the woman to make two separate trips to the clinic to obtain the procedure, according to the Guttmacher Institute, a nonprofit research organization that supports the right to abortion.
Photo: World Can't Wait via Flickr
Interested in U.S. politics? Sign up for our daily email newsletter!