Where's Mitch? Senate Republicans Say McConnell Is 'Alive,' But No Word On Return
@kerryeleveld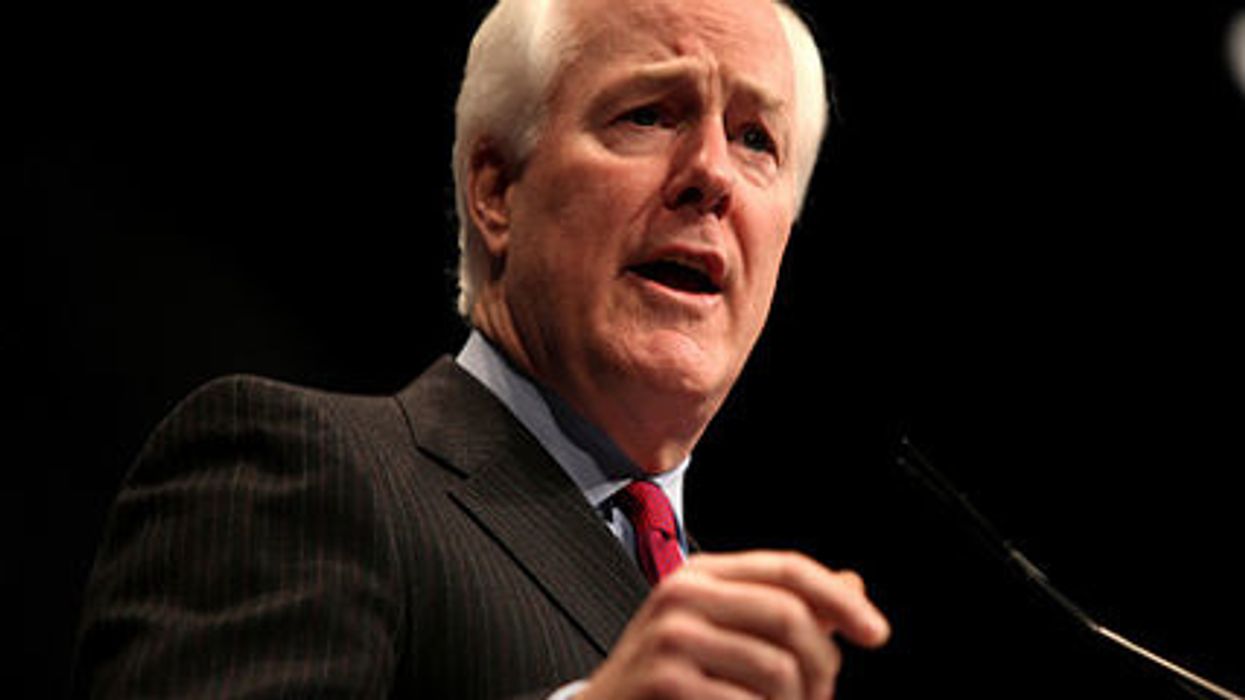 The nearly two-week absence of Senate Minority Leader Mitch McConnell since he fell at a fundraiser has been so shrouded in mystery that something as basic as a sudden round of phone calls with his top deputies prompted headlines in several outlets.
Longtime McConnell confidante Sen. John Cornyn of Texas, who received one of the calls, assured reporters that McConnell "sounded very sharp" and was "champing at the bit" to get back.
One might have imagined an imminent return for the 81-year-old based on Cornyn's characterization, except, Cornyn added, McConnell "didn't give me any timetable."
Senate Republican number two, John Thune of South Dakota, who has been helming the caucus in McConnell's absence, said the GOP leader "sounded good" and was "anxious" to get back.
"He sounded like Mitch," Thune said, in an apparent show of confidence. What a relief. "Talked about what's happening on the floor, all the great messages he'd gotten from colleagues while he's [been recovering]."
Great. Except, Thune added, "I can't speak to when he's coming back."
McConnell reportedly spent five days in a hospital after tripping and suffering a concussion and a fractured rib. From there, McConnell checked into an inpatient rehabilitation center for physical therapy before returning home.
But the more Republicans talked up McConnell's nothing-to-see-here vigor, the less confident it sounded.
"It sounds like he's antsy to get back into the swing of things," said Sen. Mike Rounds of South Dakota, striking a similar upbeat tone. But again, regarding McConnell's return, "there's been no date given to us," Rounds added.
"We had assumed it would probably be next week, but it sounds like he took a pretty good fall," said Rounds.
Oh, that sounds kind of serious.
Sen. Thom Tillis of North Carolina offered, "Mitch is alive and well and doing fine."
Confirmed: McConnell's still among the living.
Seems like we're headed in the wrong direction here.
Senate Democrats are dealing with absences of their own, with Sen. Dianne Feinstein of California recovering from shingles and Sen. John Fetterman of Pennsylvania, who suffered a stroke last year, being treated for depression.
But neither senator is as integral to the machinations of the Democratic caucus as McConnell is to Senate Republicans, particularly in a moment when a Trump indictment could drop at any given moment.
In addition, Fetterman's team has been very forthcoming with updates about the senator's treatments, briefings, and progress. As the Associated Press reported Wednesday:
Fetterman is receiving daily in-person briefings by chief of staff Adam Jentleson, [spokesperson Joe] Calvello said. The senator is reading the news and getting briefings, he said, while issuing statements through his office and sponsoring legislation. Aides are opening new regional offices in Pennsylvania.
After Fetterman checked in to Walter Reed, his office said he had experienced depression "off and on throughout his life," but it had only become severe in recent weeks. The Capitol physician, Dr. Brian P. Monahan, recommended Fetterman's hospitalization after conducting an evaluation, his office said then.
"He'll be back soon, at least over a week, but soon," Calvello said of Fetterman Thursday.
It's not exactly precise, but it's a good bit more than "Mitch is alive."
Reprinted with permission from Daily Kos.