Mitt Romney, A/K/A The "Outsourcer-In-Chief"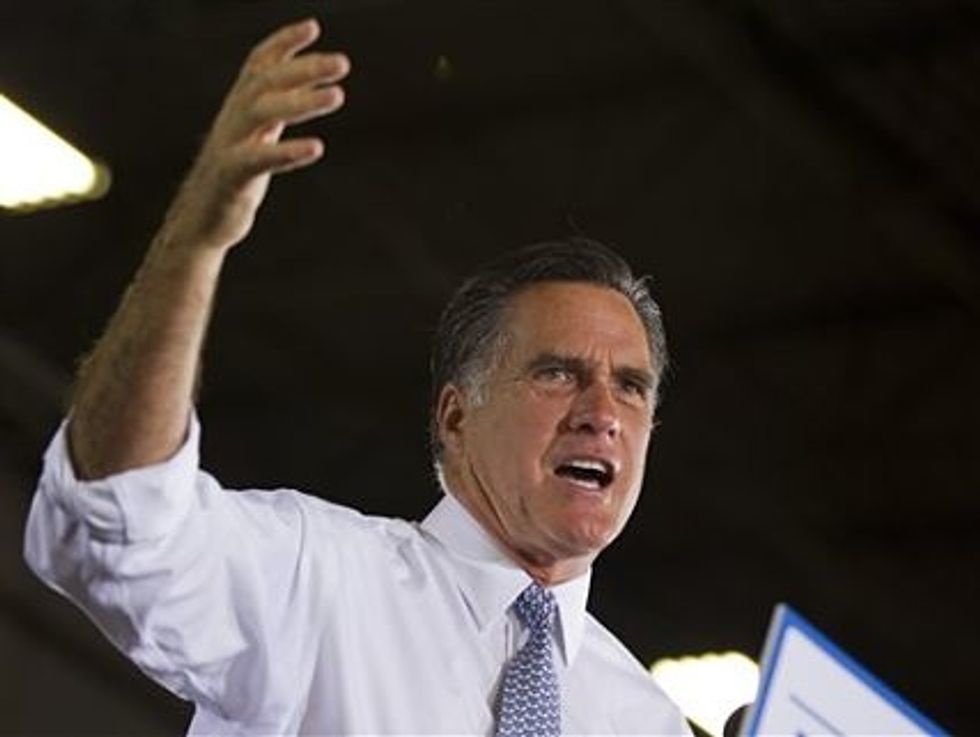 The Obama campaign just acquired a truckload of ammunition to shred the Romney-as-job-creator narrative. The Washington Post reported on Friday that Bain Capital, Romney's private equity firm, poured investments into firms that specialized in outsourcing American jobs.
"During the nearly 15 years that Romney was actively involved in running Bain (…) " the report says, "it owned companies that were pioneers in the practice of shipping work from the United States to overseas call centers and factories making computer components."
The response from the Romney campaign was swift but not quite persuasive:
"This is a fundamentally flawed story that does not differentiate between domestic outsourcing versus offshoring nor versus work done overseas to support U.S. exports. Mitt Romney spent 25 years in the real world economy so he understands why jobs come and they go," Romney spokeswoman Andrea Saul said. "As president, he will implement policies that make it easier and more attractive for companies to create jobs here at home. President Obama's attacks on profit and job creators make it less attractive to create jobs in the U.S."
Tom Hamburger's report, however, rebutted that argument by specifying how American jobs were shipped overseas:
Bain's foray into outsourcing began in 1993 when the private equity firm took a stake in Corporate Software Inc., or CSI, after helping to finance a $93 million buyout of the firm. CSI, which catered to technology companies like Microsoft, provided a range of services including outsourcing of customer support. Initially, CSI employed U.S. workers to provide these services but by the mid-1990s was setting up call centers outside the country.
The Obama campaign has fully embraced the report, predicting that Romney would be an "outsourcer-in-chief". By focusing on his record as a businessman and claiming to have created thousands of jobs, Romney invited scrutiny into his time at Bain Capital — and enabled the Obama Administration to make the campaign about Romney's record, even though he's not currently in office. By zeroing in on the semantics of "offshoring" versus "outsourcing"—and ignoring Bain-backed companies that pioneered outsourcing of jobs—the Romney campaign unwittingly revealed a weak point.