Mitt Romney Is Losing The Election That Matters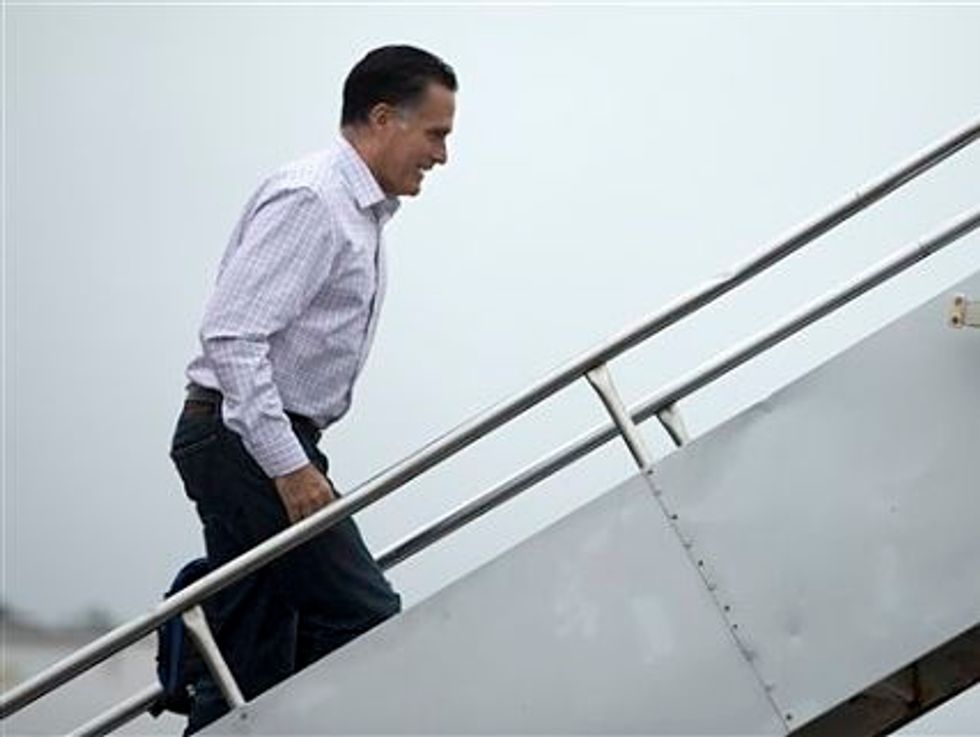 If you average all the national polls together, Mitt Romney has a slight lead over President Obama — anywhere from .01 percent to .09 percent.
But if you look at the swing states where the race is being decided, Mitt Romney is losing — and he's never been ahead.
As The New Republic'sNate Cohn wrote Thursday morning, "With just 12 days to go, every day without signs of Romney making gains in Ohio, Wisconsin, or Nevada counts as a win for the president."
Romney needs to win all three of those states to win. And if he loses Ohio and Virginia, he's done. Virginia is closer than Ohio is.
The New York Times' Nate Silver explains that while Romney's numbers improved after the first debate, he never had much if any momentum in the states that matter:
Since the Denver debate, Mr. Obama has held the lead in 16 Ohio polls against 6 for Mr. Romney. In Nevada, Mr. Obama has had the lead in 11 polls, to Mr. Romney's 1. Mr. Obama has led in all polls of Wisconsin since the Denver debate, and he has had five poll leads in Iowa to one for Mr. Romney.
Romeny's team is trying to sell the idea that they have some momentum and the national polls confuse the issue. But The Washington Post's Jonathan Bernstein questions if such a thing even exists:
We're better off thinking of "bumps" and "bounces" — reactions to events, which move a set of voters for either a very short time or a longer term. In Romney's case, he had a "surge" in early October — but that tells us absolutely nothing about which direction the polls are moving in now and will move in until election day.
You can understand why Romney is trying to conjure the idea that he has some momentum, though. Because if things don't change drastically the election that matters will be over, and he'll have lost.
Photo credit: AP Photo/ Evan Vucci