Citing 'Irregularities,' Roy Moore Sues To Stop Certification of Doug Jones' Victory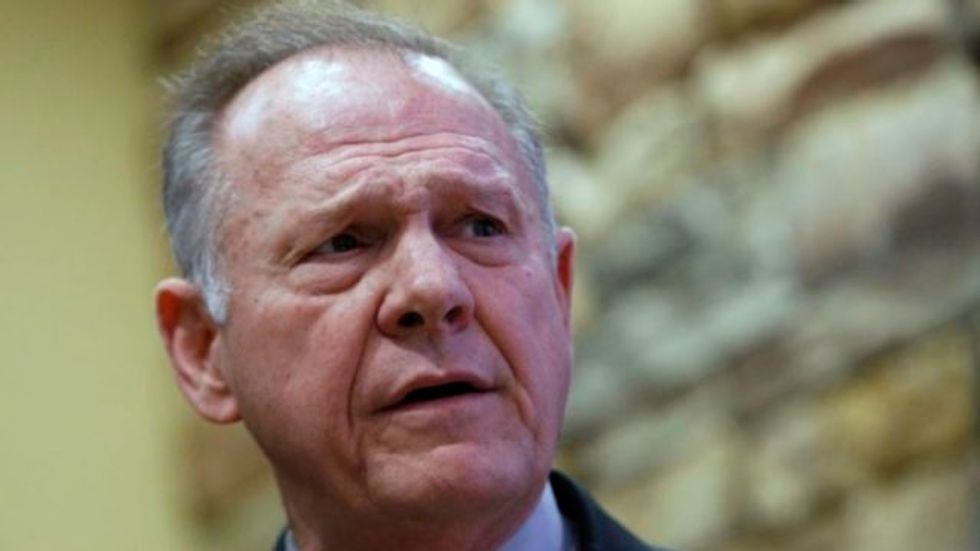 With only hours to spare, Roy Moore filed a lawsuit to prevent Alabama officials from certifying Doug Jones as the winner of the U.S. Senate race, according to the Associated Press.
The Republican nominee's court action was aimed at a state canvassing board, set to declare on Thursday that Jones officially won the Dec. 12 special election.  The Democrat won by about 20,000 votes or 1.5 percent of the total.
The complaint filed by Moore's attorney cited supposed election irregularities, demanding an investigation and a new special election — a familiar theme on the Republican far right.
"This is not a Republican or Democrat issue as election integrity should matter to everyone," Moore said in a statement released Wednesday announcing the complaint.
John Merrill, Alabama's secretary of state, told the AP that he won't delay the canvassing board meeting.