More Health Clinics Opening At Drug Stores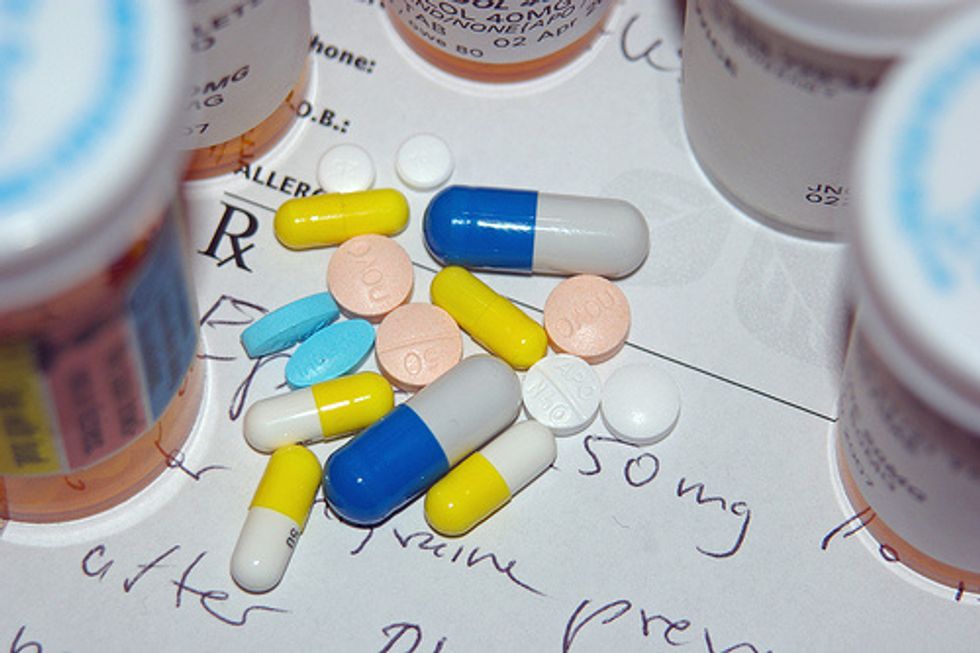 By Andrea K. McDaniels, The Baltimore Sun (TNS)
BALTIMORE — Tucked in the back corner of a Rite Aid drugstore in North Baltimore sits a small medical office with two exam rooms equipped with freezers of vaccines, blood pressure monitors and the many other tools needed to diagnose and treat common illnesses like sinus infections and earaches.
A clinical assistant in scrubs sits at a front desk waiting to assist the next person who shows up with a runny nose or queasy stomach. A nurse practitioner waits in the back ready to provide care. Patients can show up any time during the 12 hours a day the facility is open, no appointment needed.
Rite Aid Corp. is the latest retailer to jump into the medical clinic market, a concept that has grown exponentially since the first opened in 2000 in Minneapolis. The pharmacy company announced in February that it had opened 24 RediClinics in its stores in the Baltimore, Philadelphia and Washington markets.
RediClinics are among 1,869 clinics at retailers such as Target and Walgreens that have opened across the country, according to Merchant Medicine, a consulting firm that tracks the industry.
The clinics are also open at odd times, when doctors' offices are closed, so people can drop in early in the morning, after work, over the weekend and even on holidays.
At CVS' MinuteClinic locations, 50 percent of those who seek care come in at off times, said Brent Burkhardt, a spokesman for the chain. MinuteClinic is the fastest growing retail clinic, with 960 locations, and it expects to reach 1,500 clinics in the next two years.
Patricia Williams recently visited a MinuteClinic in Baltimore. She winced and turned her head as a nurse practitioner prepared to stick her with an injection of the measles, mumps and rubella vaccine. The nursing student needed to get the vaccine quickly — by the next day — to qualify to start her clinical studies.
Williams was joined by Briana Redd, 18, another nursing student who needed the vaccine for the same reason.
"If you go to the doctor, they have appointments, but here you can just walk in the same day and get treated the same day," Redd said. "I didn't have time to waste."
The number of consumers like Redd who go to retail clinics increased from 1.48 million in 2007 to 10 million in 2012, according to research by Ateev Mehrotra, an associate professor at Harvard University and policy analyst at RAND, a research and policy organization.
Despite these successes, critics of retail clinics have existed since their inception. The concerns came mostly from doctors' groups worried about quality of care and the possibility that patients might stop seeing their primary care doctors for regular checkups and follow-up care.
In a position paper, the American Academy of Family Physicians said retail clinics can lead to "fragmented" health care if not coordinated with a primary physician. The group believes that retail clinics should only treat minor conditions and should not treat chronic conditions.
"It might be real convenient to run to a drug store and see someone with a white coat who may or may not be a doctor, but that is not the best way to get your health care," said Gene Ransom, CEO of MedChi, the state's medical society. "The best way is to have a relationship with a real physician."
Retail clinic operators, including Rite Aid, said they are not trying to replace primary care, but rather complement it.
It is unclear how profitable retail clinics are for the parent company. While they can drive traffic to the pharmacy and other parts of the store, Mehrotra said, they have high overhead.
"If you took the square footage and stuck Fritos and photos there, you'd make money," Mehrotra said. "Fritos and Cokes just sit there. You don't have to pay a staff."
But Tom Charland of Merchant Medicine said while it takes time to ramp up a clinic, they eventually do bring in profits. Part of the challenge is changing mindsets about where people get health care.
(c)2015 The Baltimore Sun, Distributed by Tribune Content Agency, LLC

Photo via Flickr/Charles Kaiser