More Playwrights Satisfying TV's Hunger For Talent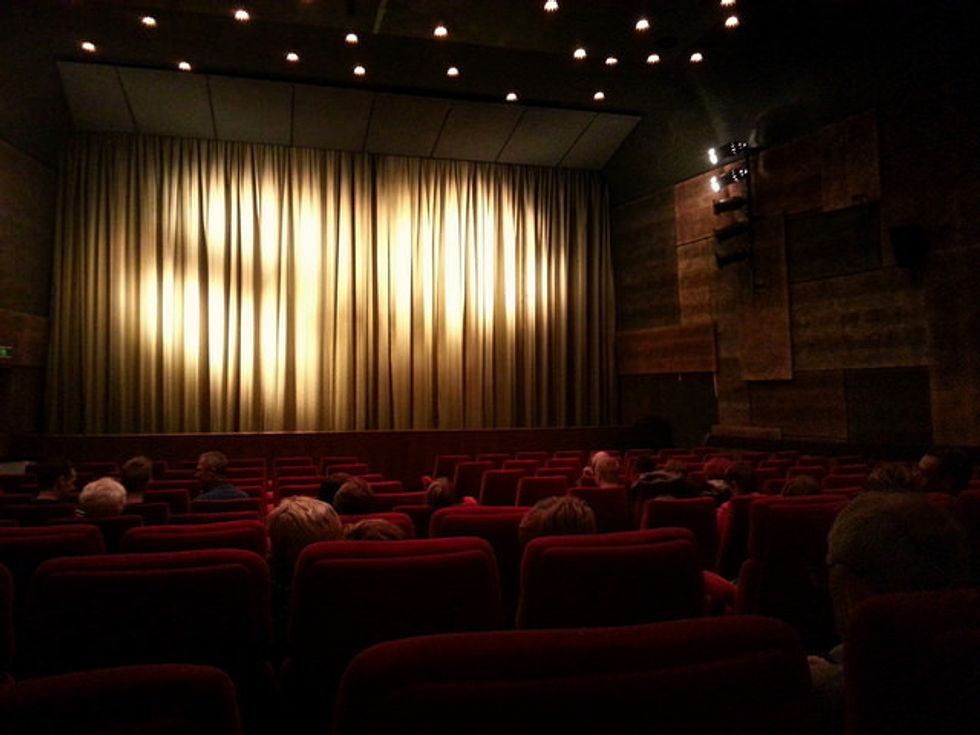 By Linda Winer, Newsday (TNS)
It's hardly news that many New York actors support their theater lives by moonlighting — make that daylighting — in lucrative TV series. For years, the "Law & Order" franchise practically functioned as a foundation grant for actors working for spare change in nonprofit theaters. In recent years, as "L&O" whittled from five shows to just "Special Victims Unit (SVU)," others such as "The Good Wife" have been offering quality roles that, among other benefits, keep theater actors off the unemployment rolls.
There is a related headline, however, and it gets bigger every time I realize I've been watching far too much TV. The news — and it mostly seems to be good news — is about American playwrights. You remember playwrights, the artists who, if they are lucky, snag a spot on an Off-Broadway schedule, but mostly watch audiences flock to limited Broadway runs with movie stars or big-event imports from London.
Well, people enjoying their favorites on high-end cable, Netflix, Amazon.com, and increasingly ambitious networks may not notice the names that blip by on the credits. What viewers must notice is how good these shows are, how gripping the dialogue is, and how dangerously addictive the story lines can be.
Today's TV — with its rapidly multiplying demand for prestige hit shows and New York locations — is suddenly hungry for playwrights. What a concept. As Lowell Peterson, executive director of the Writers Guild of America East, sees it, "Playwrights are so good at crafting characters and structuring dramas that it's a natural fit."
This is not without precedent. Aaron Sorkin was a playwright before "The West Wing" and "The Newsroom." Warren Leight won a Tony for "Side Man" before he morphed into the guiding voice at the institution that is "Law & Order." And Theresa Rebeck wrote for "NYPD Blue" before double lives for playwrights became a topic of discussion.
But look behind the screen at "House of Cards," the Netflix political satire starring Kevin Spacey. The series, which just finished streaming its third season, is the baby of Beau Willimon, whose appreciation for backroom politics was already clear in "Farragut North," which ran Off-Broadway in 2008.
He also appreciates — which means he hires — other playwrights. One in his writers' room is Melissa James Gibson, whose "Placebo" just finished its Off-Broadway run at Playwrights Horizons. Gibson was a writer on another of my favorites, "The Americans" on FX, and moved last year to "House of Cards." "Beau has a lot of respect for the theater," Gibson told me in a recent interview, "and Netflix puts a lot of faith in the artists." (Laura Eason, also a writer on the show, is having her play "The Undeniable Sound of Right Now" produced by the Women's Project.)
I asked Gibson how writing for TV is different from stage work. She said, for one thing, that the collaboration is "less lonely. It's fun to be in the process. We start in a group, talking through the shape of the season, then individual episodes are assigned to individual writers." What about the effect of that process on her own work? "There's no time to have a precious thought. You throw so many ideas around that you can't get attached to your darlings. I find it liberating, sort of Zen, working always forward….There's a rigor to that."
And then there's the money, which Gibson said "is a ton compared with theater." In accord with the Writers Guild contract, playwrights also get pension and health benefits — practically unknown in nonprofit theater.
Peterson says pay rates are a little different, depending on whether writers work, for example, on a prime-time network show or what he calls "high budget basic cable." Both guarantee $3,910 a week for a full season. If writers create an entire 60-minute prime-time network episode, they get an additional $37,500. For high-budget basic cable, a 60-minute episode is about $27,000. Rates go up if you are a producer as well as a writer. Residuals vary depending on network and time of rerun.
"The starving artist is not a career model," he says with admirable certainty.
As Tracey Scott Wilson puts it, "It's really nice to be able to take care of yourself as an adult." Wilson, whose "Buzzer" is having its premiere at the Public Theater, is going into her third year as a writer on "The Americans." She doesn't find writing for both media that different, because, ultimately, she finds both so collaborative.
"TV writing is so dialogue-heavy and theater is all about the language," she told me in a recent interview. "And I'm lucky I'm on a show where the words matter." She also appreciates that working on a TV series has "made me a faster rewriter."
Wilson is black and a woman, which makes her depressingly unusual in the TV business. "I don't know what the statistics are," she said, "but there definitely are not as many black women writing on TV." She's hoping that the "unbelievable success" of Fox's "Empire" will "get more minority voices out."
Although all of the playwrights I interviewed are women, it may just be coincidence. All agree that we cannot make optimistic assumptions about gender parity strides on TV, though Peterson mentions that "there is more attempt to diversify the rooms" both on TV and films.
Other cautionary — or at least more measured — notes are heard from Bathsheba Doran, whose rich and smart "The Mystery of Love & Sex" is an Off-Broadway hit at Lincoln Center Theater's Mitzi E. Newhouse Theater. Doran, who began as a TV sketch writer in London, started her double life before the current boom. She says she was the only woman writer during her years at "Boardwalk Empire." She recently stopped writing for "Masters of Sex" because she didn't want to live in Los Angeles, where the show is based.
She affirms that TV "worked the story muscle. I got much more practice aggressively creating story lines…very useful work on the skill set" And a gift for dialogue is "absolutely vital" for both stage and TV.
Doran is working on two HBO projects, including one of her own, but feels strongly that TV denies writers "one very important element of creativity — making the final decision."
She agrees that the idea of "selling out" to Hollywood seems very quaint these days, that TV offers different satisfactions than theater does and tat "it is a very nice feeling to be able to support your family."
But she also thinks the money can be a danger. I asked whether TV is helping theater by supporting playwrights or killing the theater by robbing its talent. She turned the question a bit and answered "No, the love of money will kill playwrights."
She sounds skeptical when playwrights say they can write on the set. "Maybe some can, but I need the time and space away." A challenge is being able to turn down a big TV paycheck in order to "take a risk on a blank sheet of paper." Still she agreed, it's very nice to have the option.
Photo: Blondinrikard Fröberg via Flickr