Most Teens Rely On Smartphones To Go Online, Study Finds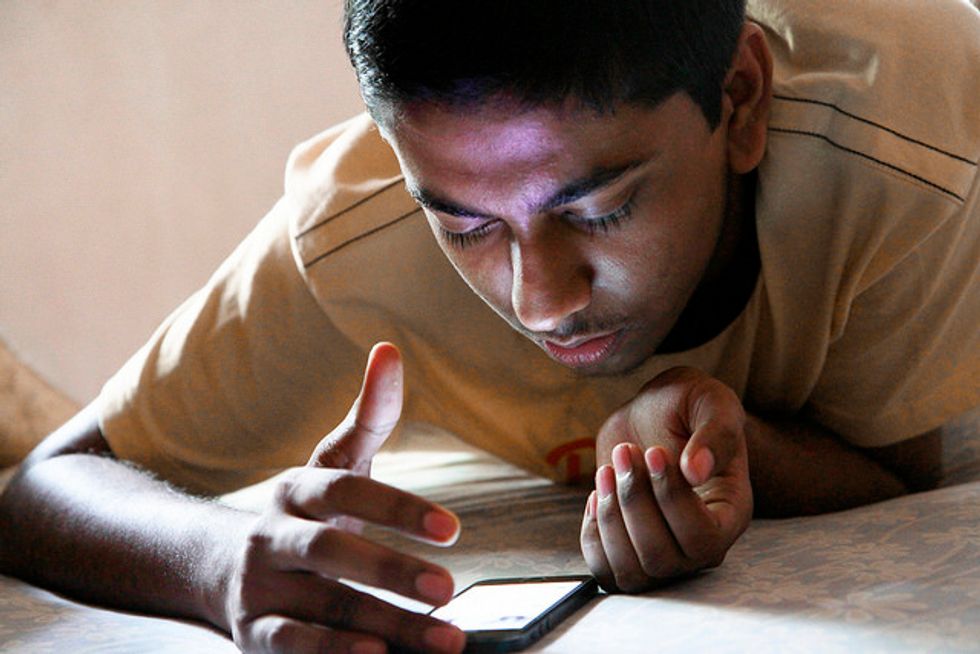 By David Pierson, Los Angeles Times (TNS)
Think teenagers are always glued to their phones? A new research report says you're right.
A survey of more than 1,000 teens found 92 percent of them go online daily and 24 percent of them go online "almost constantly."
The preferred method was smartphones. Ninety-one percent of teens went online at least occasionally using the handheld devices.
The findings come from a Pew Research Center report released Thursday that examines the relationship between teens, social media, and technology.
The study, which was conducted online, polled teens aged 13 to 17.
The study also looked at connectivity and usage among ethnic groups and different household incomes.
Included in the findings was that black and Latino teens report more frequent Internet use. Thirty-four percent of black teens and 32 percent of Latino teens reported going online "almost constantly." By comparison, only 19 percent of white teens said they went online as much.
Meanwhile, 85 percent of black teens said they had access to a smartphone compared with 71 percent for Latino and white teens.
"American teens, especially African-American youth, have embraced smartphones and the 24/7 access to people and information that they offer," said Amanda Lenhart, associate director for research at the Pew Research Center and the lead author on the report.
Facebook was the most popular social media platform among the teens polled with 71 percent of them indicating they used the service.
Second was Instagram at 52 percent, followed by Snapchat at 41 percent. Twitter and Google+ came in at 33 percent.
Teens from lower income families leaned toward Facebook while wealthier teens reported higher usage of Snapchat and Twitter.
The study also showed texting was highly popular. Ninety percent of teens with access to mobile phones said they texted. A typical teen sends and receives 30 texts daily.
Although the Pew Research Center has released similar studies in the past, it warned against comparing results too closely because they were conducted slightly differently. Previous studies looked at a different subset of teens (aged 12 to 17) and conducted the survey over the phone, rather than online.
Photo: Pabak Sakar via Flickr