Motel 6 Chains Are Allegedly 'Selling' Undocumented Immigrants To ICE For $200 A Pop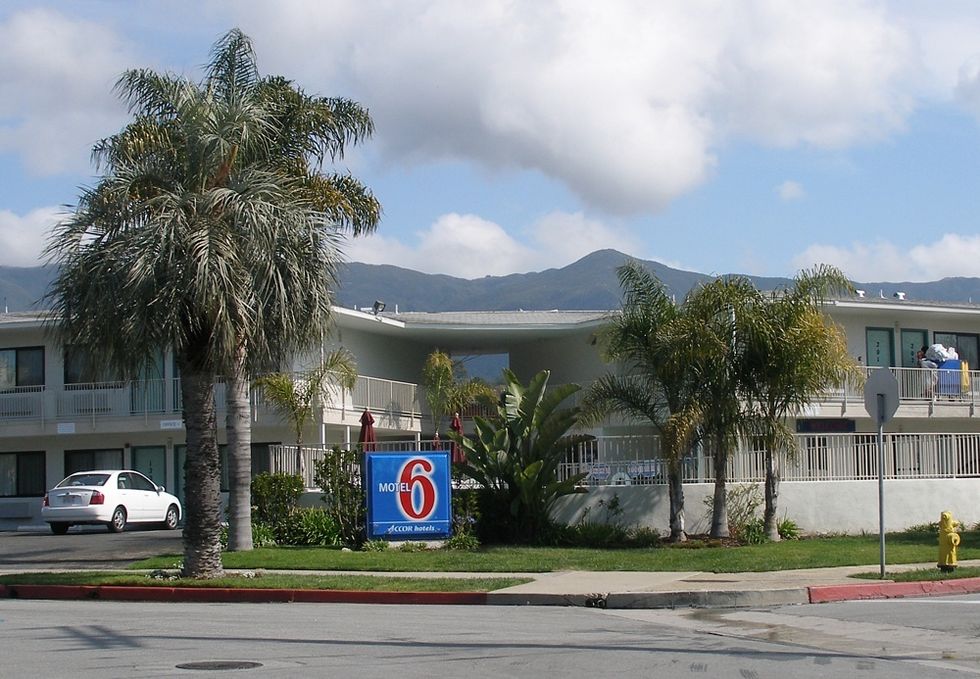 Reprinted with permission from AlterNet.
Multiple Motel 6 chains in heavily Latino neighborhoods around Phoenix have been tipping off ICE agents when guests check in at their locations without citizenship documents.
The Phoenix New Times reports that "between February and August, ICE agents made at least 20 arrests at Motel 6s, showing up roughly every two weeks." They suspect the number might even be higher than the official court records.
A front desk clerk at one Motel 6 location told the Phoenix New Times, "We send a report every morning to ICE—all the names of everybody that comes in. Every morning at about 5 o'clock, we do the audit and we push a button and it sends it to ICE."
One such victim, Manuel Rodriguez-Juarez, 33, handed the front desk clerk his Mexican ID card before checking into his $45-a-night room. Six hours later, ICE agents knocked on his door and took him to a detention center, where he is currently applying for asylum.
Plenty of Mexican nationals carry ID cards from Mexico when they are in the United States, no matter how long they intend to stay. Last we checked, it's still not a crime to be born in another country. It remains unclear whether ICE used racial profiling to target these undocumented Latino motel guests, or whether ICE reviewed hotel guest lists and compared them against Department of Homeland Security databases.
An immigration attorney whose clients are now in ICE custody after they were arrested at a Motel 6 said, "They have heard (no telling how valid the info is) that ICE is paying $200 per person for the front-desk clerk to report."
Another attorney who has seen several clients deported after arrests at motels told the New Times, "They get the list of people who are staying there, and they run them through to see who is wanted for warrants. If they have someone with a warrant, and they find someone who is undocumented, they call ICE."
Liz Posner is an associate editor at AlterNet. Her work has appeared on Forbes.com, Bust, Bustle, Refinery29, and elsewhere. Follow her on Twitter at @elizpos.