Advertising
Start your day with National Memo Newsletter
Know first.
The opinions that matter. Delivered to your inbox every morning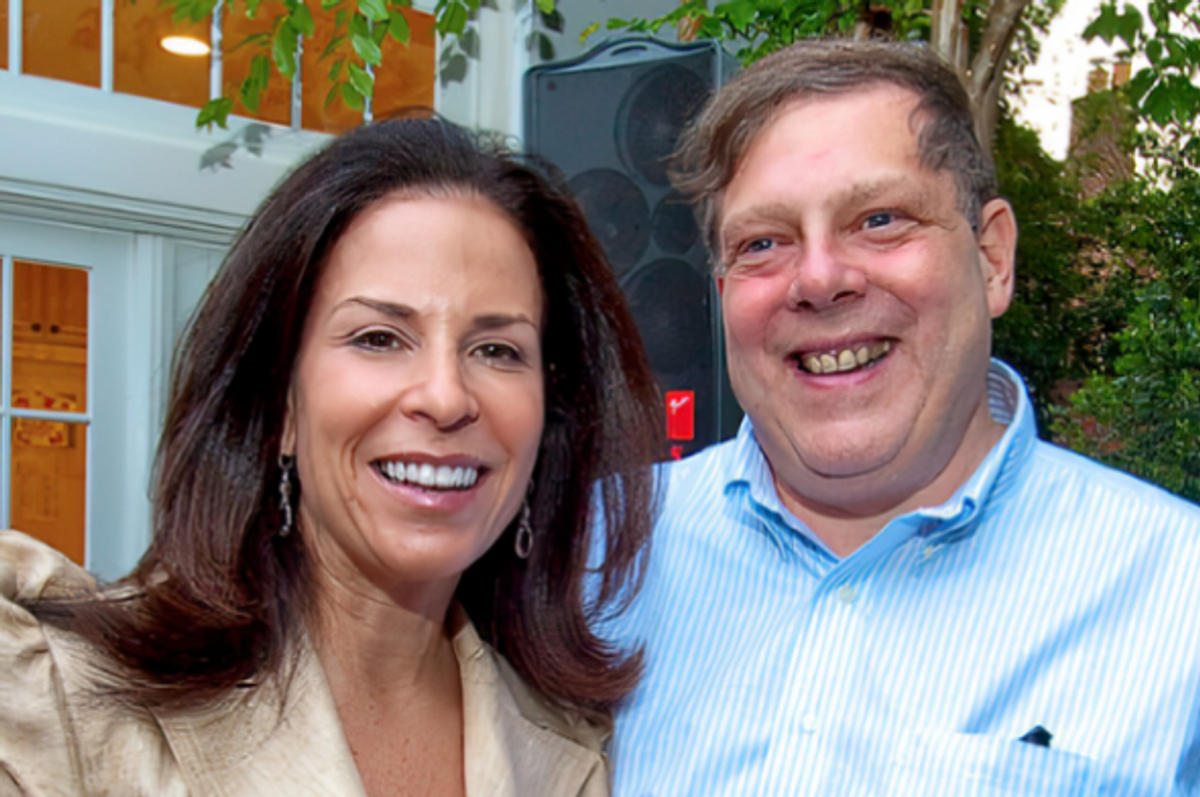 No sooner did four new national polls show President Joe Biden edging past Donald Trump -- reversing the results of recent weeks -- than a fifth survey emerged that purported to show the opposite. In that poll, released by Harris X, Trump was still ahead of Biden by a few points.
But on closer inspection, that fifth poll raises some suspicions – and some questions about how news organizations should treat polling by Harris X. Billed as an "exclusive" on The Messenger website, it brandishes the name Harris, once a polling outfit with a respected pedigree. Yet that name is no longer what it was – because Harris X, as the firm now calls itself, is actually a subsidiary of Stagwell, Inc. And Stagwell is owned and controlled by one Mark Penn.
That name may be familiar from Penn's days as a political consultant to Bill and Hillary Clinton, with whom he has long since broken. He is better known now for his connections to No Labels, the dubiously "independent" pseudo-party that is threatening to nominate a presidential ticket on a third line – thus potentially swinging the election to Trump. No Labels is run by Penn's wife Nancy Jacobson, and No Labels has a cozy arrangement with Penn and Stagwell for polling by Harris X.
As Thomas Byrne Edsall recently noted in the New York Times, most elected Democrats and more than a few Republicans now suspect that Jacobson and Penn – who has cultivated Trump assiduously – are operating No Labels as a covert effort to re-elect the former president.
So whenever Harris X polls the presidential race, it confronts a glaring conflict of interest, or perhaps several. Its polls need to show that Biden is weaker than Trump to justify entering the race with a third-line candidate. Never mind that No Labels refuses to disclose its donors – many of whom have been exposed as pro-Trump Republicans – or its candidate selection process.
But these sore points may not faze The Messenger, whose founder and CEO is one James Finkelstein, a close associate of Trump and Rudy Giuliani since New York days whose brother Andrew Stein, a failed New York Democratic politician and convicted tax evader, was a longtime Trump confidant and adviser. The masthead of The Messenger is littered with political editors who formerly worked for such Trumpist outfits as the New York Post and the Pittsburgh Tribune-Review..
Maybe their poll was conducted according to best practices and is on the level. Maybe Mark Penn and Nancy Jacobson and No Labels are on the level too. And maybe not.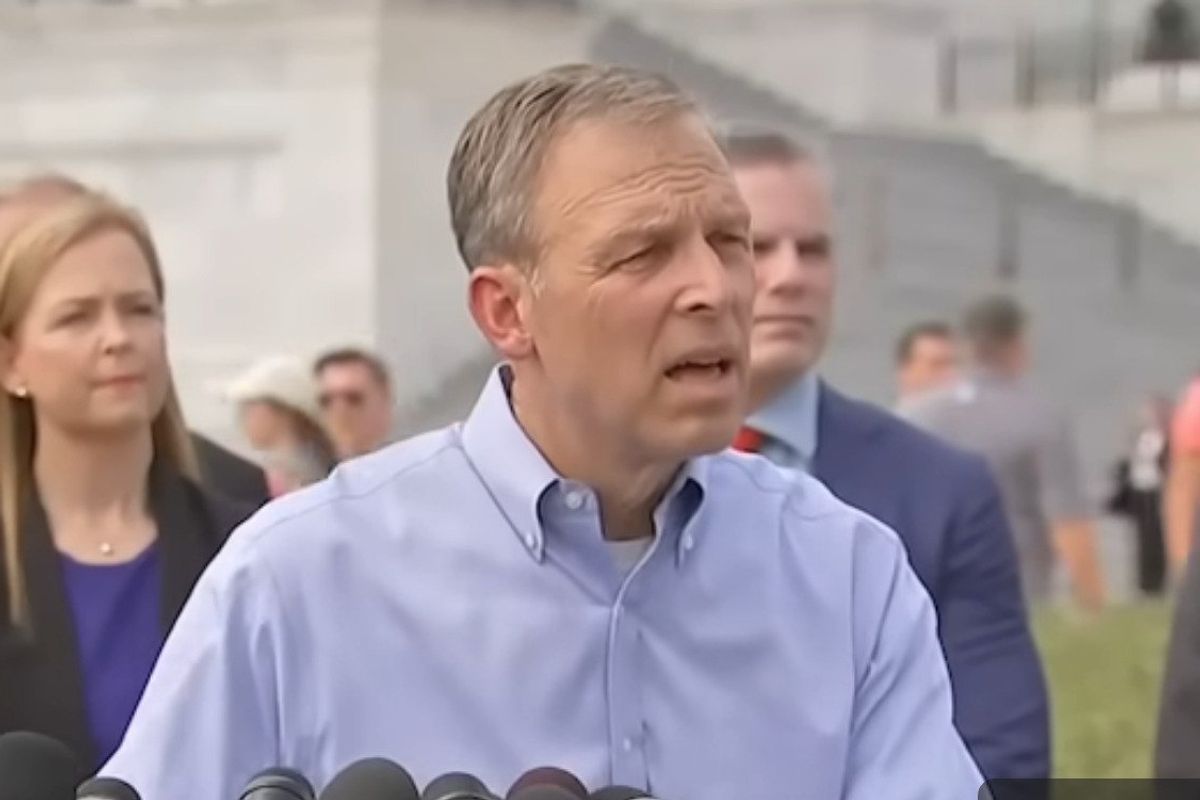 The District of Columbia Circuit Court of Appeals unsealed documents revealing Rep. Scott Perry's (R-PA) interactions and efforts to overturn the 2020 presidential election, Politico reports.
Per Politico, Perry's conversations with former Department of Justice (DOJ) official Jeffrey Clark — who was indicted alongside former President Donald Trump and 17 others in the ongoing Georgia election case — "are perhaps the most revealing."
During one conversation, the news outlet reports, "Perry told Clark that Trump was upset with Clark for using the Justice Department to defend [ex-Vice President Mike] Pence against a lawsuit brought by another House member, Rep. Louie Gohmert (R-Texas)."
The Texas lawmaker "was seeking a court ruling declaring that Pence had the power to unilaterally reject Biden's electoral votes, but DOJ's civil division — then under Clark's leadership — stepped in to defend Pence against the suit, which failed," the report notes.
The Pennsylvania GOP leader texted Clark on December 30, 2020, "POTUS seems very happy with your response. I read it just as you dictated," to which the former DOJ official replied, "I'm praying. This makes me quite nervous. And wonder if I'm worthy or ready."
Perry said, "You are the man. I have confirmed it. God does what he does for a reason."
Politico listed the "extraordinary web of communications between Perry, who is now the chair of the House Freedom Caucus, and key figures in Trump's orbit," including:
A Dec. 12, 2020, text exchange with Republican National Committee Chair Ronna McDaniel discussing efforts to challenge Joe Biden's victory in the election.
A series of exchanges between Perry and a former DOJ colleague, Robert Gasaway, between Dec. 30, 2020, and Jan. 5, 2021, in which Perry embraced a plan to have then-Vice President Mike Pence "admit testimony" prior to the counting of electoral votes on Jan. 6, 2021. Perry agreed to "sell[] the idea" with a call to Trump, Pence and Trump adviser John Eastman, but Perry later alerted Gasaway that Pence's chief of staff, Marc Short, "will not allow access."
A description of numerous exchanges between Perry and top Trump administration officials, including Clark, White House chief of staff Mark Meadows, senior adviser Eric Herschmann and Director of National Intelligence John Ratcliffe, a former House colleague of Perry.
Reprinted with permission from Alternet.