Mueller: Cohen Revealed Information 'Core' To Russia Probe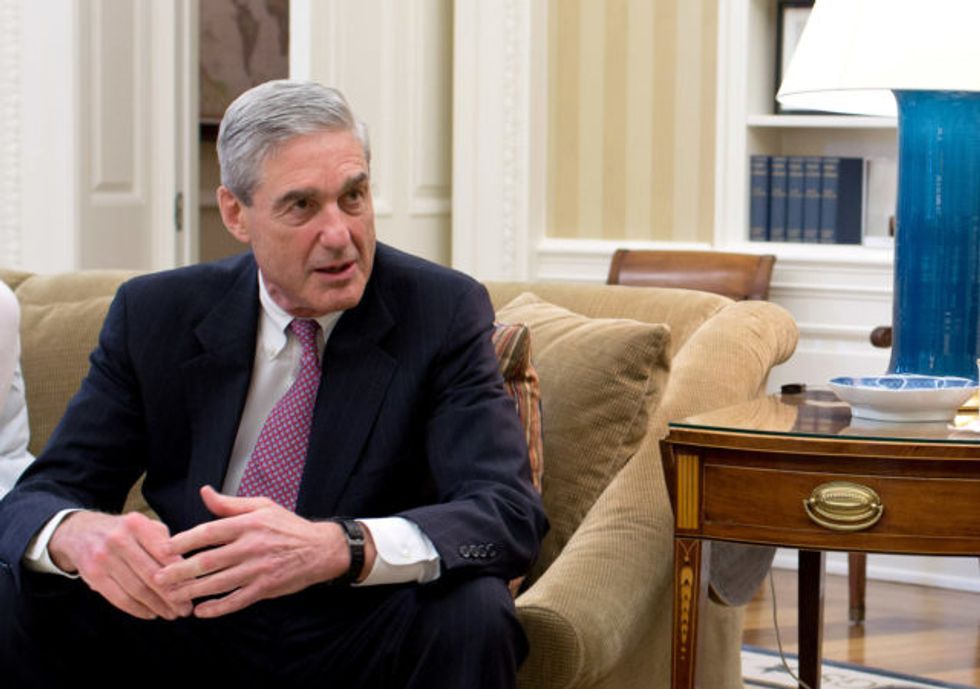 Reprinted with permission from AlterNet.
As a part of his cooperation with prosecutors in an attempt to mitigate the crimes he committed, Michael Cohen provided Special Counsel Robert Mueller with information central to the "core" of the Russia investigation, according to a new court filing.
In cooperating, the filing reveals, Cohen "chose to accept responsibility for his false statements and admit to his conduct in open court. He also has gone to significant lengths to assist the Special Counsel's investigation. He has met with the SCO on seven occasions, voluntarily provided the SCO with information about his own conduct and that of others on core topics under investigation by the SCO, and committed to continuing to assist the SCO's investigation."
It later adds: "Cohen provided the SCO with useful information concerning certain discrete Russia-related matters core to its investigation…"
This refers, in part, to Cohen's revelations, first declared in a new guilty plea last week, that his participation in negotiations for Trump Tower Moscow was much more extensive than he had previously acknowledged.
But the Mueller team also provided a few of details about new ways in which Cohen has helped unravel the mystery of the Trump-Russia ties. Cohen, the filing reveals, had information about the background of "his own contacts with Russian interests during the campaign and discussions with others in the course of making those contacts" and "attempts by other Russian nationals to reach the campaign."
One such attempt, according to the document, was a line of connection between Trump and Russia that has not previously been made public.
Someone who claimed to be a "trusted person" in Russian Federation reached out to Cohen in November 2015 — still early in the presidential campaign — to suggest that they could offer "political synergy" and "synergy on a government level," the filing said. Top campaign officials, including Trump, would later deny having any knowledge about the Kremlin's desire to help Trump win the election.
This person also reportedly offered to set up a meeting between Trump and Russian President Vladimir Putin. Cohen reportedly did not respond to this offer, but this prospect persisted as an element of the Trump Tower Moscow deal until it was abandoned in June 2016.
Cody Fenwick is a reporter and editor. Follow him on Twitter @codytfenwick.