Mueller Concerned Over Potential Jury Taint In Manafort Trial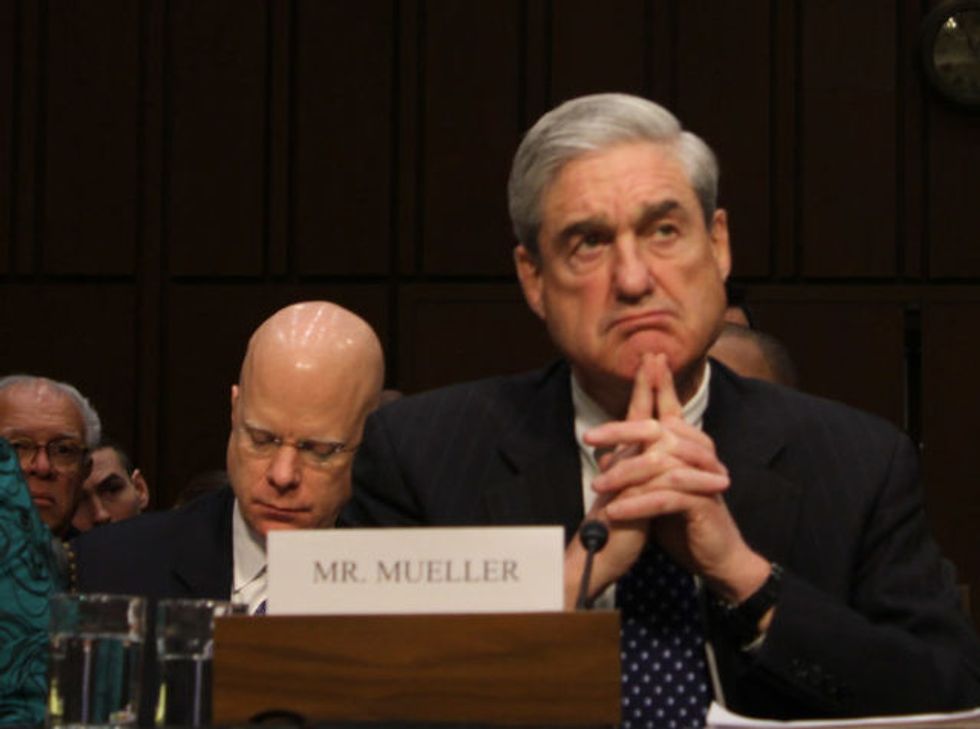 Reprinted with permission from AlterNet.
Special counsel Robert Mueller plans to use a "written questionnaire" to assess whether "widespread media attention" has biased potential jurors in favor of President Donald Trump's former campaign manager Paul Manafort.
"The reporting, at times inaccurately, comments on the nature of the evidence collected in the case or activities of the parties," Andrew Weissmann, a lead prosecutor of Mueller's, wrote, according to Politico.
Weissmann also explained that media accounts exist that bias in opposite directions, meaning some potential jurors may even be biased against the defendant due to media exposure.
One proposed question addresses Mueller personally, as reported by Politico:
"In this case, the United States is represented by the United States Department of Justice through Special Counsel Robert S. Mueller, III. Is there anything regarding the Special Counsel's Office that would prevent or hinder you in any way from rendering a fair and impartial verdict in this case based solely on the evidence presented and the Court's instructions on the law?"
Manafort is currently in jail awaiting trial after having his house arrest revoked.
Chris Sosa is the Senior Editor at AlterNet. His work also appears in Mic, Salon, Care2, Huffington Post and other publications. Follow him on Twitter @ChrisSosa.