Mueller Filing Reveals Manafort Case Is 'Ongoing' And 'Complex'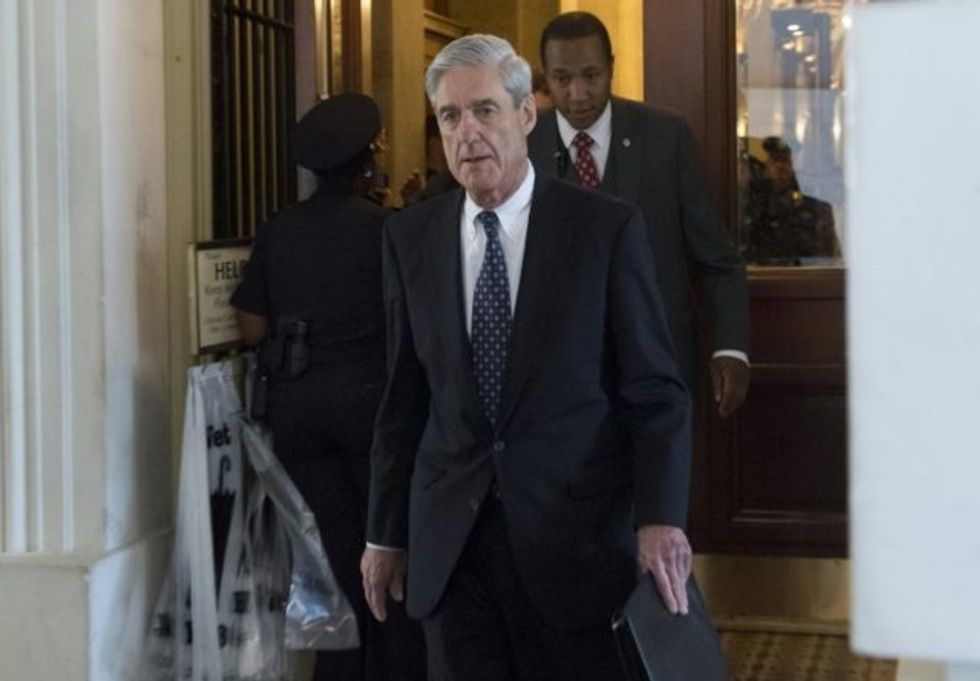 Reprinted with permission from AlterNet.
Special counsel Robert Mueller on Wednesday argued in court that documents pertaining to the Russia investigation must remain under seal because they are part of an "ongoing criminal investigation" that involves "overlapping courses of conduct, relationships and events" covered under his authority, CNN reports.
The argument was filed in hopes of denying an attempt by media organizations to access documents related to the case against former Donald Trump campaign chairman Paul Manafort.
"The Special Counsel's investigation is not a closed matter, but an ongoing criminal investigation with multiple lines of non-public inquiry," the special counsel wrote. "No right of public access exists to search warrant materials in an ongoing investigation," Robert Mueller's team wrote in a filing Wednesday night."
"The investigation consists of multiple lines of inquiry within the overall scope of the Special Counsel's authority," prosecutors added. "Many aspects of the investigation are factually and legally interconnected: they involve overlapping courses of conduct, relationships, and events, and they rely on similar sources, methods, and techniques. The investigation is not complete and its details remain non-public."
The filing is the first indication prosecutors view Manafort as a potentially central figure to a vast web of criminal activity, and an acknowledgment that the special counsel is following those investigative threads.
Mueller warned "warrant materials reveal investigative sources and methods, preliminary factual and legal theories, and evidence that has already been gathered — including from grand jury processes."
The documents "show what has been searched—including electronic facilities where the search itself is protected by a non-disclosure order—and indicate what has not been searched. And the dates and volume of warrants reveal an investigation's direction," the special counsel added.
Elizabeth Preza is the Managing Editor of AlterNet. Follow her on Twitter @lizacisms.