Mueller Has Evidence Of Trump Lawyer's Prague Trip In 2016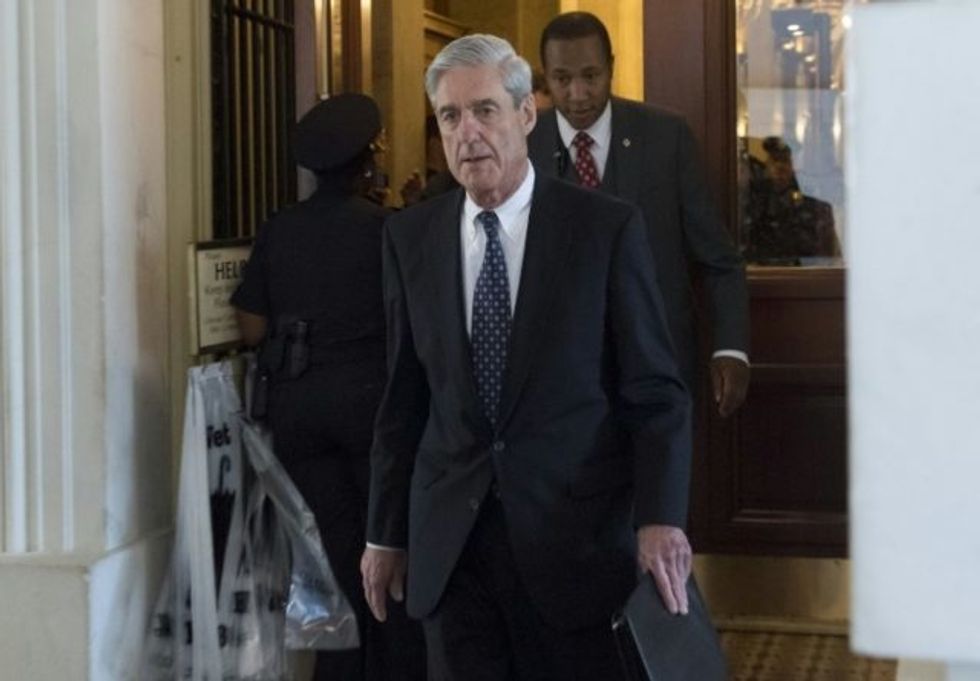 Reprinted with permission from Shareblue.com
Special Counsel Robert Mueller's team reportedly has evidence that Trump's personal attorney and "fixer" Michael Cohen traveled to Prague during the 2016 presidential campaign — a potentially explosive development that could prove to be the strongest evidence yet of collusion between the Trump campaign and Russia.
According to McClatchy, Cohen made the trip to Prague to meet with a Russian intelligence operative and strategize "about Russian meddling in the U.S. election."
If verified, the evidence would confirm a key part of the so-called Steele dossier and undercut Trump's frequent claims of "no collusion."
"It would also be one of the most significant developments thus far in Special Counsel Robert Mueller's investigation of whether the Trump campaign and the Kremlin worked together to help Trump win the White House," McClatchy reports.
The dossier, compiled by former British spy Christopher Steele, alleges that Cohen traveled to Prague to meet with Kremlin operatives to "clean up the mess" caused by public reports about Trump associates' ties to Russia, which were starting to create buzz by late summer 2016.
It further alleges that Cohen, two Russians, and several Eastern European hackers met at the office of a Russian government-backed organization in Prague to discuss "how deniable cash payments were to be made to hackers in Europe who had worked under Kremlin direction against the Clinton campaign."
The purpose of the meeting, according to the dossier, was to discuss how to "sweep it all under the carpet and make sure no connection could be fully established or proven."
In other words, Cohen allegedly traveled to Prague in his role as a fixer — to keep something quiet that would be harmful to Trump if it got out publicly. Just like he did with Stormy Daniels. And with Karen McDougal. And with a number of other embarrassing sexual stories related to Trump ahead of the presidential election.
But this time, his job as Trump's fixer was to pay off Kremlin-backed hackers.
Cohen has vehemently denied having traveled to Prague, and at one point offered up his passport as proof. But Mueller's team reportedly has evidence that Cohen entered the Czech Republic through Germany, which he could have done without a passport because of the open borders in many European countries.
The explosive new report comes just days after FBI agents raided Cohen's office and residences. It also comes just hours after federal prosecutors revealed that Cohen has been under grand jury investigation for months related to his personal business dealings.
And now we know that Cohen not only made the trip to Prague, but he also lied about it — a development that raises the stakes of the investigation and provides the strongest evidence yet of collusion between the Trump campaign and Kremlin-backed operatives.