Mueller Indicts Manafort And Russian Associate For Obstruction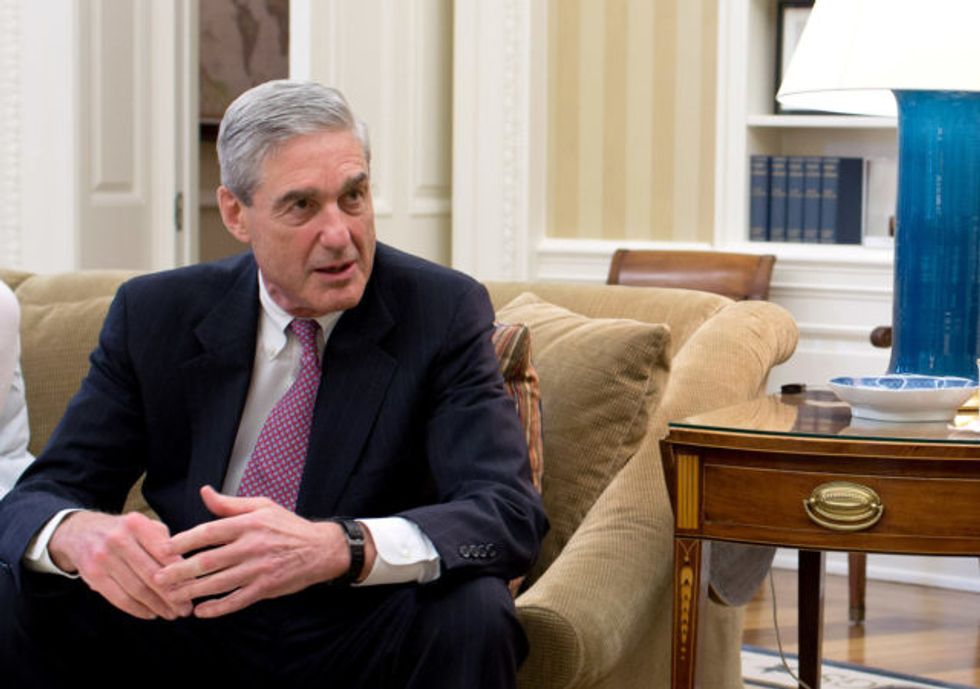 Reprinted with permission from AlterNet.
Special counsel Robert Mueller on Friday filed a superseding indictment against former Donald Trump campaign chairman Paul Manafort.
Mueller also indicted longtime Manafort associate Konstantin Kilimnik with conspiracy to obstruct justice.
Kilimnik, who Mueller identified in previous filings as "Person A" with "ties to Russian intelligence," is a Russian-Ukrainian consultant, theWashington Post's Josh Dawsey reports. According to Mueller's filing Manafort and Kilimnik "knowingly and intentionally conspired to corruptly persuade another person, to wit: Persons D1 and D2, with intent to influence, delay, and prevent the testimony of any person in an official proceeding."
A third superseding indictment from Special Counsel Robert Mueller charges Paul Manafort and Konstantin Kilimnik with conspiracy to obstruct justice: pic.twitter.com/qfNsSkTOKa

— erica orden (@eorden) June 8, 2018
Elizabeth Preza is the Managing Editor of AlterNet. Follow her on Twitter @lizacisms.