Mueller Probing Stone Links With Trump Campaign And Wikileaks
@FAWFULFAN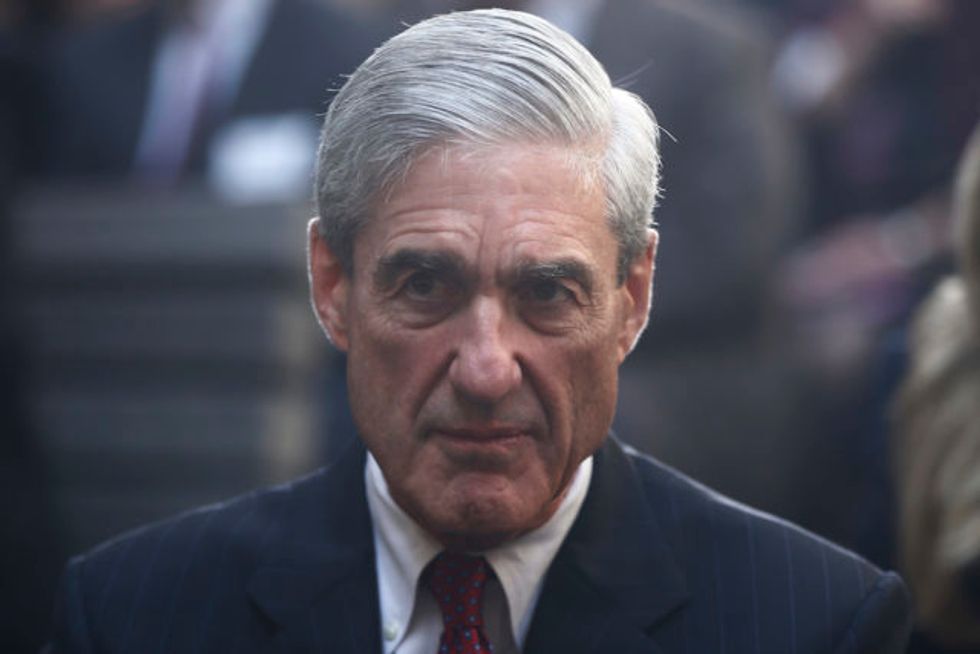 Reprinted with permission from AlterNet.
On Tuesday, the Washington Post reported that special counsel Robert Mueller is questioning witnesses about whether President Donald Trump's campaign received advance knowledge from adviser Roger Stone about stolen Democratic emails released by WikiLeaks:
As part of his investigation into Russia's interference in the 2016 campaign, special counsel Robert S. Mueller III appears to be intently focused on the question of whether WikiLeaks coordinated its activities with Stone and the campaign, including the group's timing, the people said. Stone and WikiLeaks have adamantly denied they were in contact.

On Friday, Mueller's team questioned Stephen K. Bannon, Trump's former chief campaign strategist, about alleged claims Stone made privately about WikiLeaks before the group released emails allegedly hacked by Russian operatives, according to people familiar with the session.

Investigators have questioned witnesses about events surrounding Oct. 7, 2016, the day The Washington Post published a recording of Trump bragging about his ability to grab women by their genitals, the people said.
Less than an hour after The Post published its story about Trump's crude comments during a taping of "Access Hollywood," WikiLeaks delivered a competing blow to Democratic nominee Hillary Clinton by releasing a trove of emails hacked from the account of her campaign chairman John Podesta.
Mueller has reportedly been interested for a while in how much Stone knew about WikiLeaks' operation against Podesta, and whether he and WikiLeaks founder Julian Assange — a foreign national who opposed Clinton and has ties to groups linked to the Russian government — coordinated in any way. WikiLeaks denies this, but Stone has given inconsistent and at times damning accounts of his relationship with the group.

Stone tauntingly hinted that it would soon be Podesta's "time in the barrel" a few weeks before the cache of emails started dropping and subsequently boasted that he had a backchannel to WikiLeaks, but he has since called that "a bit of salesmanship" and has backed off many parts of his story. He has claimed that comedian Randy Credico served as an intermediary between himself and Assange — but Credico has called this "Stone's fairy tales" and claimed Stone simply told him to back up his story if asked.
In addition to questioning Bannon, Mueller has subpoenaed Sam Nunberg, a close associate of Stone's and ex-Trump aide who initially threatened to ignore the special counsel's orders.
Matthew Chapman is a video game designer, science fiction author, and political reporter from Austin, TX. Follow him on Twitter @fawfulfan.