Mueller Probing Why Russian Billionaires Got Special Inaugural Access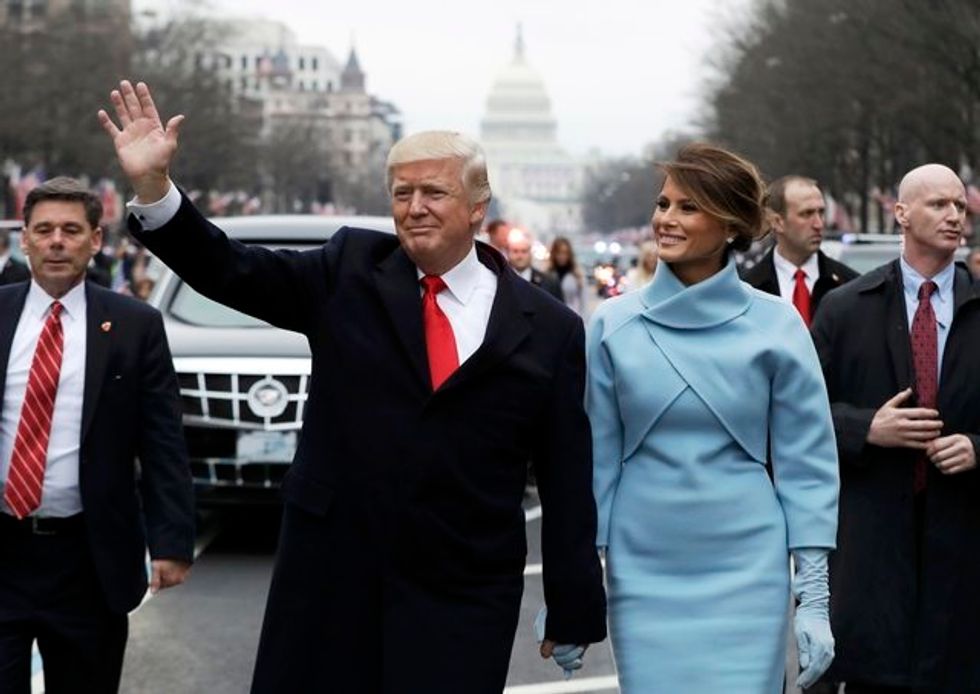 Reprinted with permission from AlterNet.
ABC News has obtained a guest list that shows several "billionaires with deep ties to Russia attended exclusive, invitation-only receptions during Donald Trump's inauguration festivities."
The billionaires reportedly had access to events usually "reserved for top donors and close political allies" and included at least one individual now sanctioned by the U.S. government.
"This reflects a Russian strategy of gaining access to our political leaders at a time when they are just forming a government," Matthew Olsen, a former senior national security official who now serves as an ABC News consultant, said. "They don't need to be spies in the James Bond sense. They are powerful people with significant wealth who are in a position to exert influence on U.S. policy makers. And they're in a position to report back to Russian intelligence services on what they're able to learn."
Inauguration guests included Victor Vekselberg, billionaire leader of the global conglomerate Renova Group, who was sanctioned by the U.S. Treasury "for operating in the energy sector of the Russian Federation economy."
Special counsel Robert Mueller's team is now looking into the suspicious inauguration activity. The Washington Post had originally reported that individuals with Kremlin ties were at Trump's inauguration, but the obtained guest list demonstrates a new level of public detail about the connections.
Chris Sosa is the Senior Editor at AlterNet. His work also appears in Mic, Salon, Care2, Huffington Post and other publications. Follow him on Twitter @ChrisSosa.