Mueller Has Subpoenaed Documents Relating To Russia From The Trump Campaign: Report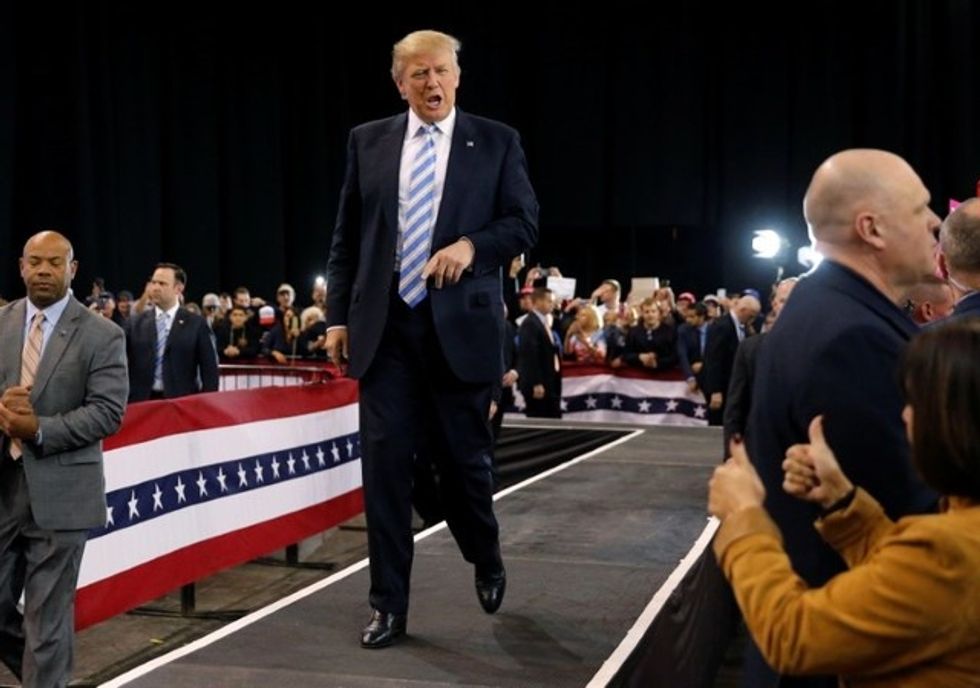 Reprinted with permission from AlterNet.
The Wall Street Journal reports that a source has confirmed investigators under special counsel Robert Mueller subpoenaed the 2016 campaign of then-candidate Donald Trump for documents containing Russia-related keywords.
More than a dozen individuals are included among those compelled to turn over documents.
Members of the 2016 Trump campaign were reportedly caught off guard, because they'd been voluntarily complying with the investigation up to that point. While Trump campaign chairman Paul Manafort and his associates were subpoenaed in the past, this marks the first time the campaign itself has been subpoenaed by Mueller's team.
Manafort has been indicted on numerous charges, and former Trump campaign adviser George Papadopoulos pled guilty in October to lying to the FBI.
Chris Sosa is a managing editor at AlterNet. His work also appears in Mic, Salon, Care2, Huffington Post and other publications. Follow him on Twitter @ChrisSosa.