Mueller: Whitaker's Appointment Has 'No Effect'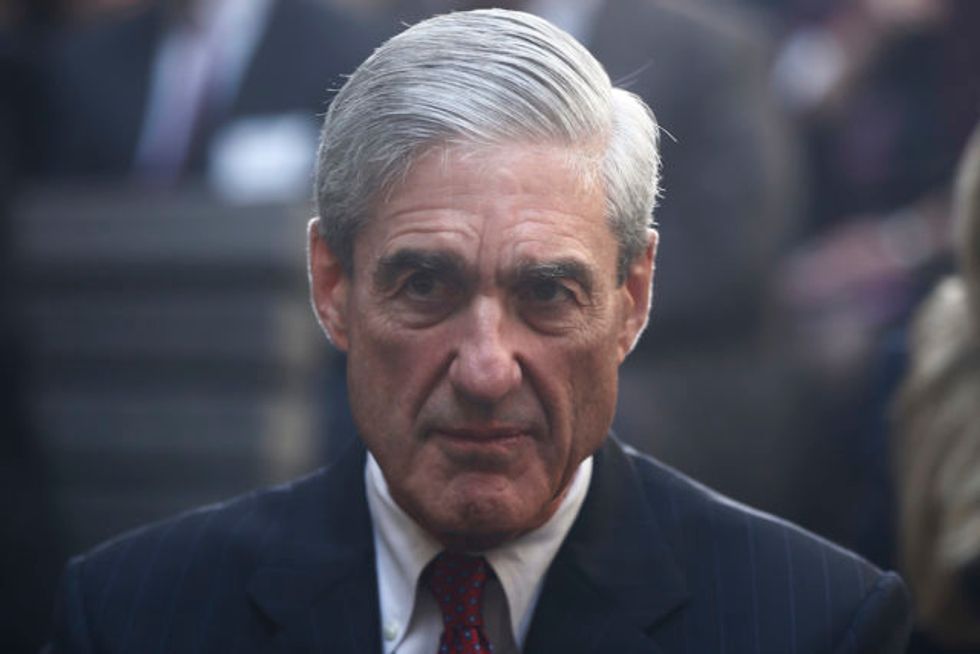 Reprinted with permission from AlterNet.
In a new filing with the D.C. Circuit Court of Appeals, Special Counsel Robert Mueller argued Monday that despite the dubious appointment of Acting Attorney General Matthew Whitaker, he retains the full powers of a U.S. attorney granted him under the regulations governing special counsels.
When President Donald Trump appointed Whitaker, many plausibly argued that it was a blatant attempt to undermine the Russia investigation led by Mueller. But because Whitaker was never approved by the Senate — and others at the Justice Department in line to be attorney general were — many have argued that his appointment is unconstitutional. If the courts agree, it could invalidate anything he does in the role.
However, Mueller is claiming that his powers have not been diminished as a result. For the particular case in question, a subpoena of Roger Stone ally Andrew Miller, the brief argued that since the investigative action in question came before Whitaker's appointment, his dubious position as attorney general does not threaten to undermine Mueller's authority. (Mueller does not, however, offer any suggestion that he formally questions Whitaker's legitimacy.)
"The President's designation of Acting Attorney General Matthew G. Whitaker on November 7, 2108, has no effect on this case," the brief said.
National security reporter Marcy Wheeler noted that according to Mueller's argument, even if Whitaker were found to be illegitimate, it wouldn't help Miller's case.
"If Miller argues that Whitaker can't supervise Mueller, that means Rosenstein still does, which doesn't help Miller," she noted.
It was Deputy Attorney General Rod Rosenstein, after all, who first appointed Mueller due to then-Attorney General Jeff Sessions' recusal in the case.
Wheeler also reported that, assuming Mueller's argument is correct, any investigative steps Mueller has taken up until now remain valid.
"This would seem to suggest that if Mueller has anything banked — sealed indictments or complaints — then he holds that nothing changes their validity or the DC District's authority to preside over them," she wrote. "He also maintains that he retains the authority to appear before the Court. … This would be what he would need to unseal any existing indictments."
She concluded: "None of that is that controversial. But it does make it clear that he views his authority to continue unchecked even with Trump's hatchet man in place."
Cody Fenwick is a reporter and editor. Follow him on Twitter @codytfenwick.