'Multiple Acts' By Trump Reportedly Triggered Whistleblower Complaint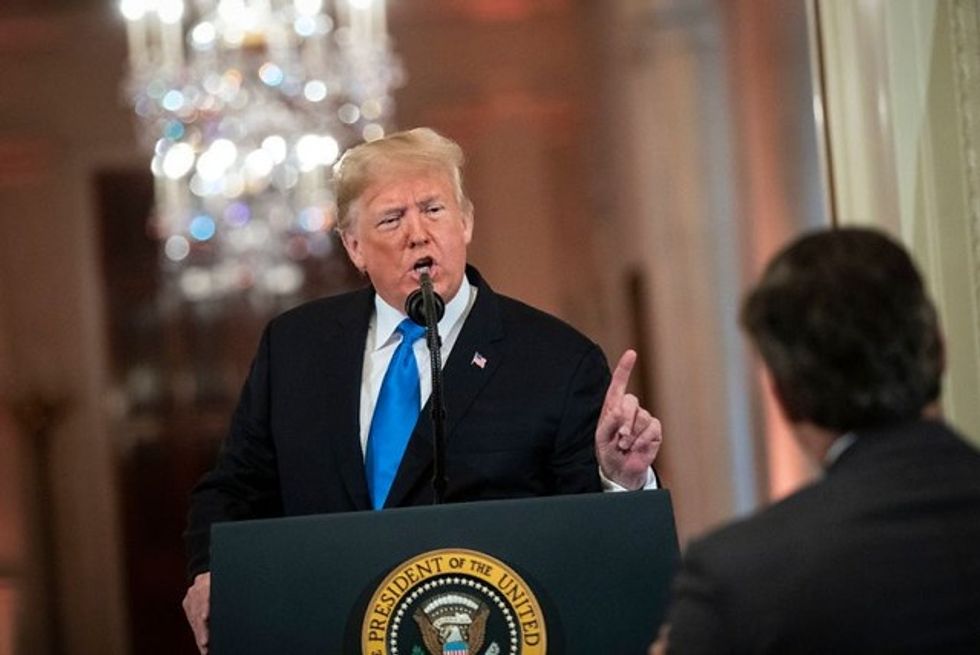 Reprinted with permission from Alternet
A report from the New York Times a Thursday afternoon deepened the mystery surrounding the suppression of an intelligence community whistleblower's complaint, which apparently concerns President Donald Trump's conduct.
On Wednesday night, the Washingon Post broke the news that the complaint reportedly referred to a "promise" Trump has made in communication with a foreign leader. In a letter to the House Intelligence Committee made public Thursday, the Intelligence Community Inspector General Michael Atkinson wrote that he determined the complaint is "urgent." He said it "relates to one of the most significant and important of the [Director of National Intelligence's] responsibilities to the American people."
The Times' new report actually refers not just a single call or conversation, but "multiple acts." This "series of action … goes beyond any single discussion with a foreign leader," it found.
Reporters Nicholas Fandos, Eileen Sullivan, Julian Barnes, and Matthew Rosenberg cited officials familiar with a briefing Atkinson gave to lawmakers about the complaint on Thursday.
However, Atkinson, a Trump appointee, has made clear that he can not reveal the substance of the complaint because acting DNI Joseph Maguire has blocked him from doing so, in consultation with the Justice Department. Atkinson disputes the facts on which Maguire rests this legal judgment. House Intelligence Committee Chair Adam Schiff, likewise, has argued repeatedly that the law demands Maguire turn the complaint over to Congress.