Mulvaney Insists Trump Would Shut Government Again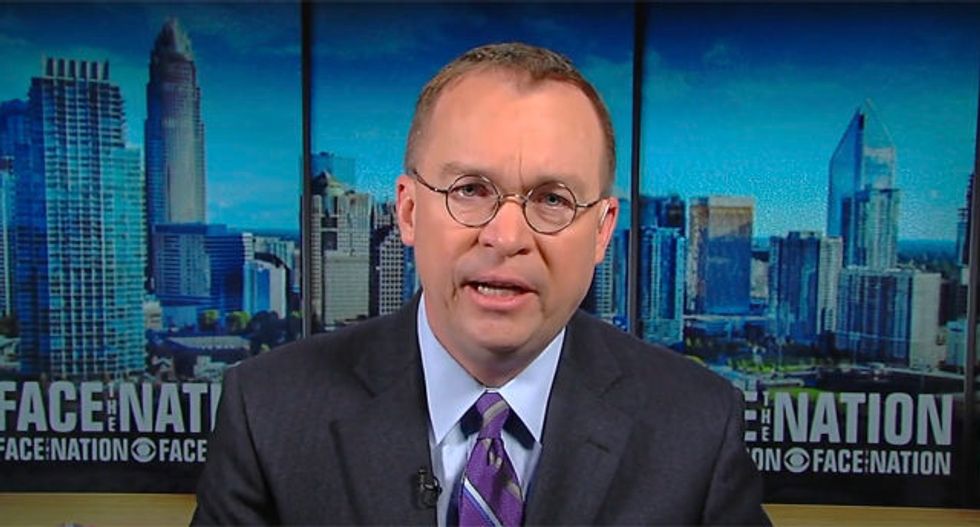 Reprinted with permission from AlterNet.
written by Gwendolyn Smith / The New Civil Rights Movement
Just two days after the end of the longest government shutdown in United States history, White House chief of staff Mick Mulvaney made it clear that the president would be willing to do it all over again.
Face The Nation host Margaret Brennan asked Mulvaney if the president was "really prepared" to shut down the government again in three weeks.
"Yeah I think he actually is," Mulvaney said. Keep in mind he's willing to do whatever it takes to secure the border. He does take this very seriously. This is a serious humanitarian and security crisis. And as President of the United States he takes the security of the nation as his highest priority."
After a disastrous government shutdown precipitated by the President's refusal to compromise on his demands for billions of dollars for a southern border wall, the government managed to pass a bill funding and reopening the government for three weeks. During that time, the president apparently expects to get the money for his wall.
"He doesn't want to shut the government down," added Mulvaney. "Let's make that very clear. He doesn't want to declare a national emergency. What he wants to do is fix this the way that things are supposed to get fixed with our government which is through legislation."
Mulvaney then pushed the blame on Democrats.
"One of the reasons he agreed to open the government this week was to essentially take the Democrats at their word while their leadership have been telling us they were not interested in negotiating and they were sort of taking this do nothing and hope the president gives up approach," said Mulvaney. "There were many many Democrats, both rank and file and some lower levels of leadership, would come to us and say look we-we happen to agree with you on border security, some of them were even very public about it."