Music Is More Mobile Than Ever, But Convenience Comes At A Price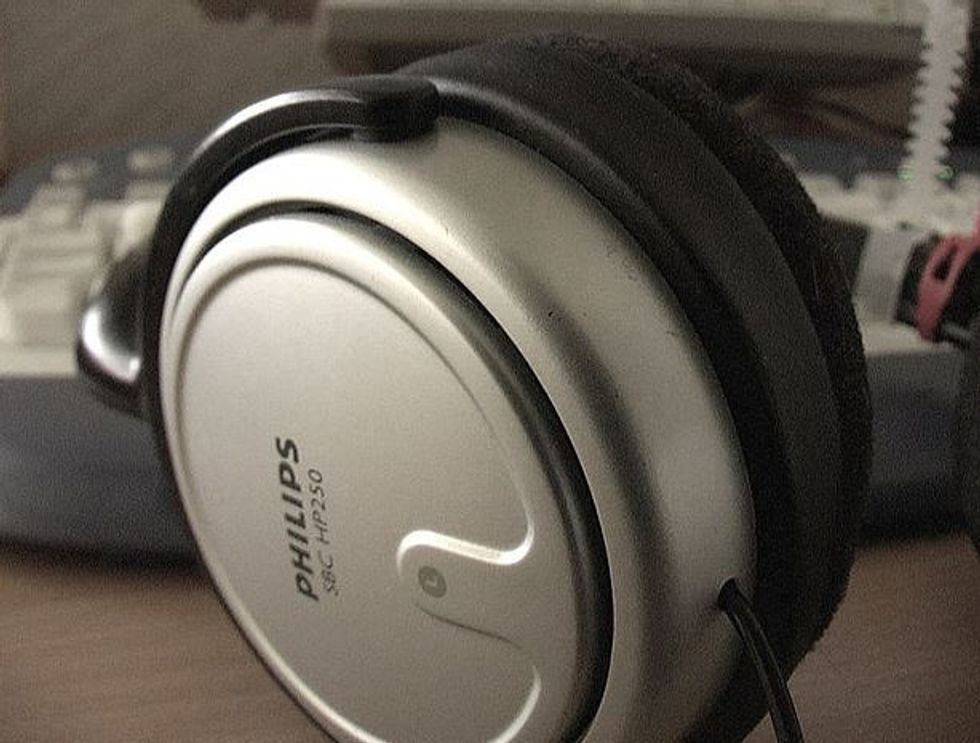 By Greg Kot, Chicago Tribune
CHICAGO — Need any more proof that smartphones have taken over our lives? You know it's true when artists start writing songs about losing their lovers to them.
These pocket-size computers have made everyone's ability to stay in touch with music — and the world — more convenient, more portable and more distracting than ever. The notion that any piece of music you can possibly crave is just a click away, anywhere, anytime, is getting more refined with each new iteration from tech companies that have in many ways usurped the role of record companies, radio stations, video channels and record stores.
"The paradise of infinite storage," as McGill University professor (and former Clash producer) Sandy Pearlman once rhapsodized, has arrived.
It's indisputably paradise for music fans. It has empowered them to an unprecedented degree, not only granting them immediate access to just about every piece of music ever recorded, but allowing them to play with, remix and distribute it, then discard it as soon as the next musical bauble comes along.
For artists, the results have been less idyllic. The downturn in physical media — compact disc sales have been cut in half the last decade — and the transition to online music have forced musicians to take at least a temporary pay cut on recording royalties. The transition to digital put new emphasis on individual songs over albums. So instead of paying $15 for a CD, listeners downloaded a favorite track at iTunes for 99 cents. Now they're paying fractions of a penny to stream tracks at digital platforms such as Spotify, Beats Music and Pandora. And some aren't paying at all to acquire music; a recent study by the NPD Group concludes that mobile applications have eclipsed file-sharing services as the most widely used source of free music downloads. About 27 million mobile users have downloaded at least one song in the past year, most from unauthorized sources.
Artists benefit by showcasing their music on an accessible platform that is less restrictive than commercial radio, but streaming revenue in general has lagged what artists once made selling CDs or downloads.
"As a consumer, I love (new platforms such as) Spotify," says Norwegian singer Ane Brun. "They cover so much music. But as an artist, it's still not there. The payment is really low for musicians. There are different options coming in all the time, more companies. Eventually if consumers have more choices, the competition could help artists. But we're not there yet."
For emerging artists, streaming services combined with relentless social networking can deliver much-needed exposure. Alexander Beggins of Texas-based Wild Child says the band owes its steadily growing following to building one-on-one relationships with fans that wouldn't have been possible in the pre-digital era.
The smartphone culture "is absolutely the reason we're doing as well as we are," he says. "If you're on Facebook or tweet us, we're right back at you. We respond to people every day and have an ongoing dialogue with our fans. It's so important to stay connected to the people who spend money and talk about you. With Spotify, we had 7 million plays on our first album, and that does translate into dollars that help us stay on the road. It's such a wide net you can cast, reaching people in different countries that we never would be able to reach before."
But there are deeper implications about what it all means. For some, the shifts in human behavior that have been promoted by the tech boom do not augur well for the quality of music.
"I have very dark, complex feelings about the way social media operates and the omnipresence of iPhones," says California soul singer Nick Waterhouse. "It has become an appendage. It's how people I care very much about interact with everything. And it's (terrible). It's no way to live. It's just dark. This naive unleashing of an epidemic, to the point where it's how people process everything. I used to think it was fine, like having an AM radio. But I know so many people who listen to music out of their iPhone speakers. It becomes background noise, part of the wash. It makes music not special anymore. If you eat pizza all the time, it doesn't taste like pizza anymore."
There's no disputing that sound quality has been degraded in the digital era. MP3 files heard over tiny iPod or smartphone ear buds just can't match the quality of CDs or vinyl, nor was that ever the intention. In recent weeks, one of digital sound's biggest detractors — Neil Young — introduced a new digital player, Pono, that he contended rivals the fidelity of a phonograph playing a vinyl album.
Vinyl is a fetishized relic of the 20th century, a beautiful artifact celebrated by the crackle of sampled riffs and drum breaks on hip-hop tracks. It's also a growing industry, particularly for indie bands and record stores; vinyl sales have skyrocketed in recent years (up 33 percent in 2013 from the previous year) but still represent a tiny fraction of overall music sales.
As frustrating as its limitations can appear to artists craving better sound, more attentive listeners and fairer compensation, the digital world is still in its awkward adolescence. The digital overhaul of intellectual property and entertainment media — not just music, but books, newspapers, magazines, video, movies and television — has just begun. The world will be radically different in 10 years. Smartphones will only become smarter. Relatively new innovations such as Instagram, Vine and Twitter will fade and be replaced by new digital fads, just as MySpace, Napster and Xanga once were.
"Five years from now, we're going to be saying, 'Can you believe we were obsessed with 140-character conversations?'" says Matador Records publicist Nils Bernstein. The next decade, he says, should be about how technology can facilitate deeper understanding and wider appreciation of music and culture. Because without an incentive to create — and artists have been creating under adverse conditions for centuries — all the technological innovations in the world won't matter.
Photo: Patrik Moen via Flickr