Musk Sold Blue Checkmarks To Extremists Now Spreading Hate On Twitter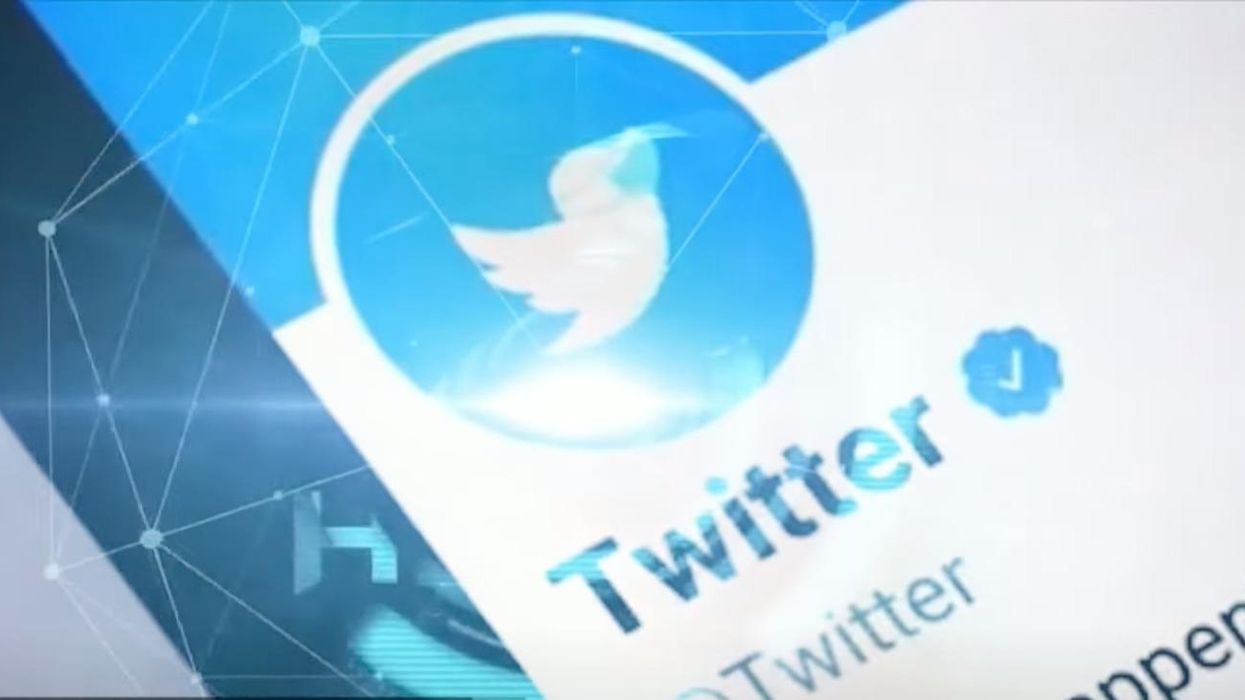 Youtube Screenshot
In recent days, numerous Twitter accounts that were suspended for violating the platform's rules or have a documented history of spreading conspiracy theories and hate speech have purchased a check mark through the new Twitter Blue feature.

On November 9, Twitter launched its updated Twitter Blue feature. The program allows users to pay $7.99 a month for a blue check mark -- which previously served to signal that the account's identity had been verified -- and "early access to select new features," such as "half the ads" and priority ranking for "quality content."
In a Twitter Space held the same day, Musk tried to address some concerns, including about the new Twitter Blue feature and advertisers' concern around hate speech on the platform. During it, he baselessly claimed that ads will not appear next to hate speech and that "the propensity of someone to engage in hate speech if they have paid $8 and are risking the suspension of their account is going to be far, far less." He provided no evidence for either claim.
Musk's Twitter Blue has drawn criticism and concern, as users quickly abused the service to impersonate religious figures, government officials, politicians, athletes, brands, and others. (Twitter's current policies still claim that "blue checkmarks may be taken away at any time for any reason at all by Twitter, including as the result of certain types of violations of the Twitter Rules, including but not limited to our rules around spam, ban evasion, and impersonation.")
\u201cA fake Nintendo account with Mario giving thee finger \n\nA fake Donald Trump account.\n\nEven a fake @jesus account \n\nAll getting blue ticks right now.\u201d

— Donie O'Sullivan (@Donie O'Sullivan) 1668107906
Media Matters has already identified several users that now have a blue check mark through a paid subscription to Twitter Blue, even though they have been previously banned or suspended from Twitter for violating its rules or are known to spread extreme content, hate speech, and misinformation. Some of these accounts have even already spread hate or misinformation since purchasing Twitter Blue.
Libs of TikTok
Anti-LGBTQ account Libs of TikTok has become notorious for spreading anti-LGBTQ rhetoric on Twitter, while targeting schools, Pride events, and individuals. The account has been suspended from Twitter multiple times for hateful conduct.
Gays Against Groomers
Anti-trans group Gays Against Groomers has also worked to push the baseless claim that trans people are "groomers" and spread anti-trans sentiment on both Twitter and Instagram. Gays Against Groomers has been suspended from Twitter at least four times in the past.
Billboard Chris
Chris Elston, who goes by Billboard Chris on various social media platforms, is a Canadian anti-trans activist known for harassing trans health care providers. His Twitter account has been suspended at least once in the past and since his return, he has continued to document his stunts and post harmful rhetoric about trans people.
Catturd
Right-wing troll account Catturd – which Musk has interacted with on Twitter – has used the platform to spread misinformation and conduct harassment campaigns.
Bryson Gray
MAGA Rapper Bryson Gray has expressed support for white nationalist Nick Fuentes' America First movement, using his Twitter platform to do so. Gray is also set to do a livestream with white nationalist Baked Alaska on Fuentes' streaming platform on the evening of November 10. In a video on the Telegram channel of QAnon promoter Jeffrey Pedersen, who goes by the handle "intheMatrixxx," Gray invoked the QAnon slogan: "Where we go one, we go all."
Red Eagle Politics
Jack Francis, who goes by Red Eagle Politics, is a member of the American Populist Union, a group similar to Fuentes' America First. Francis has expressed support for the America First movement on his Twitter account.
Blake Kresses
Blake Kresses -- a member of the Republican Hype House, a former Turning Point USA ambassador, and a content host for right-wing nonprofit Today is America -- now hosts a far-right YouTube show along with Today is America members Kaden Lopez and Gabriel Victal (who also has subscribed to Twitter Blue). Their show has featured Kai Schwemmer -- a known associate of white nationalist Nick Fuentes. During the show, Kresses referred to Schwemmer (who is also featured in Kresses' Twitter banner photo, along with Jack Francis aka Red Eagle Politics) as a "favorite good friend" and promoted his streaming content on Fuentes' website. Kresses has repeatedly posted blatant anti-LGBTQ rhetoric to his Twitter account and has been suspended at least once for doing so.
White Supremacists Jason Kessler and Richard Spencer
In 2017, Twitter changed its account verification policy after facing criticism for verifying Jason Kessler, a white supremacist behind the deadly Unite the Right rally Charlottesville, Virginia. Twitter revoked Kessler's verification, along with other white nationalists like Richard Spencer. Both Kessler and Spencer have subscribed to Twitter Blue, and Kessler is even advocating for Musk to reinstate fellow white supremacist David Duke.
QAnon-supporting Accounts
Twitter accounts belonging to Nicholas Veniamin, host of a QAnon podcast, and Woke Societies, a QAnon show banned from YouTube, have also been able to acquire a blue check mark through a paid subscription.
Reprinted with permission from Media Matters.