Nadler Says Impeachment Could Begin 'In Late Fall'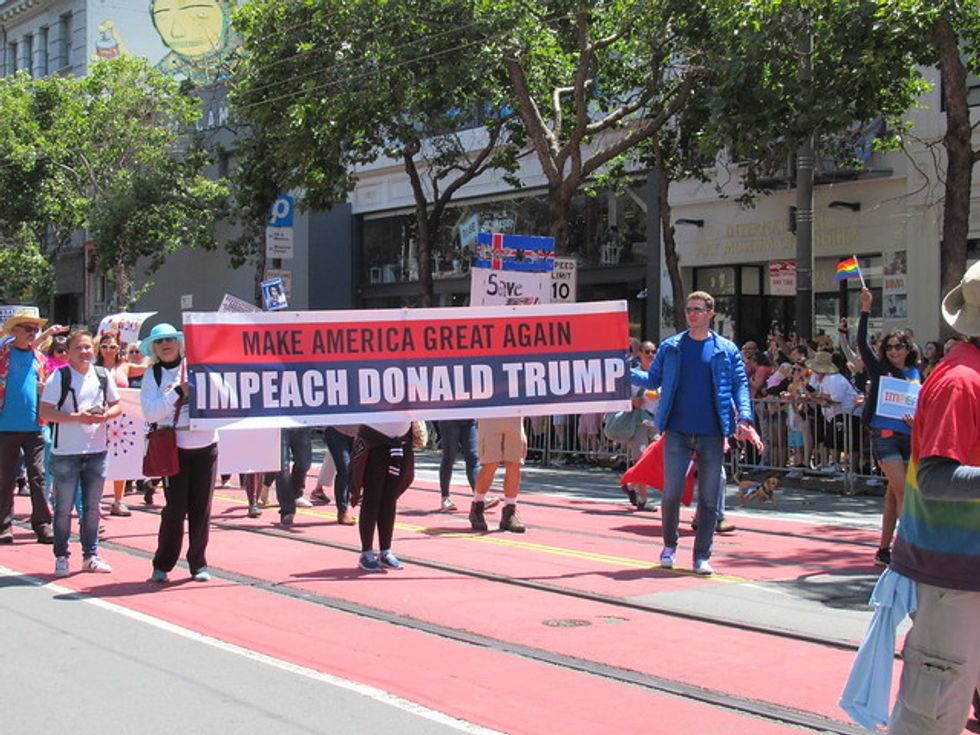 Congress could begin the formal proceeding to impeach Trump in a matter of months, House Judiciary Chairman Jerry Nadler told MSNBC on Monday.
"If we decide to report articles of impeachment, we could get to that late in the fall, in the latter part of the year," Nadler told the network.
The committee is currently petitioning in federal court to get access to grand jury testimony collected during the Mueller investigation.
Nadler is also preparing to sue Don McGahn, the former White House counsel, to compel him to testify on Trump's possible abuses of power. Trump ordered McGahn to defy a congressional subpoena for him to appear in front of the committee.
The Mueller Report explained that Trump ordered McGahn to fire Mueller to end the investigation. McGahn refused to do so, and then Trump asked him to falsify records to claim that Trump never made the demand. That is just one example among many of Trump's attempts to obstruct justice.
A majority of Democrats in the House — 118 — have now gone on record with their desire to start an impeachment inquiry of Trump.
That number has grown from 50 members at the end of May, with many of them joining the list following Robert Mueller's testimony to Congress in July.
Impeachment support has also continued to grow in public polls as more Americans have become aware of Trump's actions.
Published with permission of The American Independent.