Nadler Says Trump 'Richly Deserves' Impeachment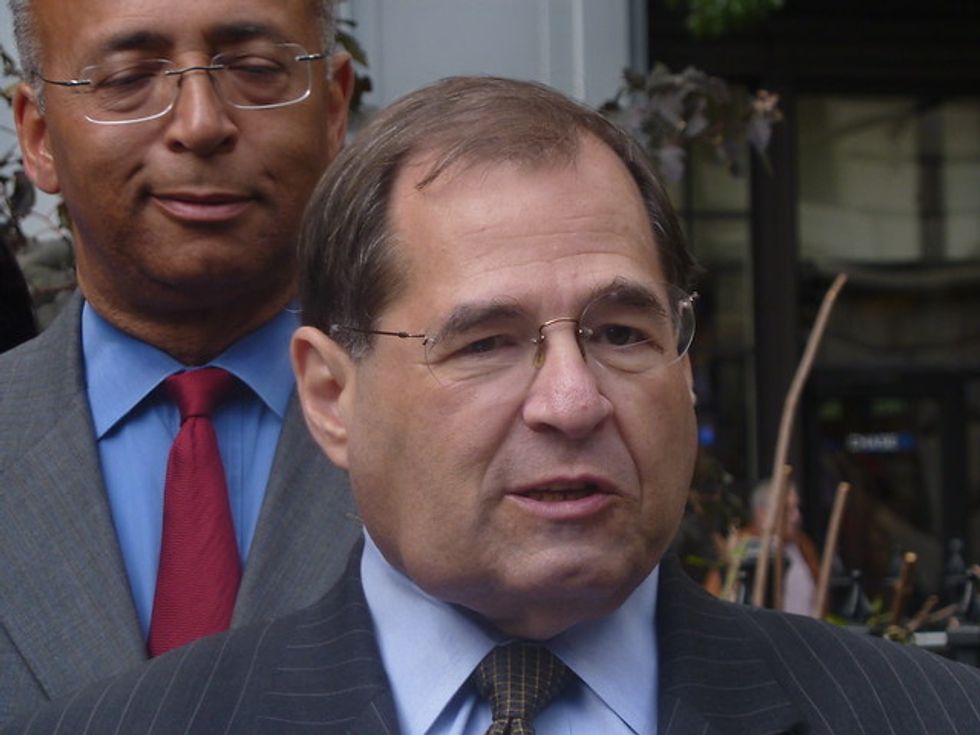 Reprinted with permission from Alternet.
House Judiciary Committee Chair Jerry Nadler of New York came out in favor of impeaching President Donald Trump on Sunday, though his comments left many questions open about what exactly his position is.
CNN's Jake Tapper elicited the perplexing answers from Nadler on CNN's State of the Union.
"Do you personally support impeaching President Trump?" Tapper asked.
"My personal view is that he richly deserves impeachment. He has done many impeachable offenses. He's violated the law six ways from Sunday," Nadler said.
But then the New York Democrat, who leads the committee that would be first to bring forward articles of impeachment, explained why his view doesn't entail that the House should immediately move forward with the process.
"The question is: Can we develop enough evidence to put before the American people?" he said. "We've broken the logjam. You know, the president and the attorney general were lying to the American people consistently, saying that the Mueller report found no obstruction, no collusion, and exonerated the president. I think the hearing the other day was an inflection point because it showed quite clearly that the report did not exonerate the president."
But it's not exactly clear why, if Nadler is so convinced that Trump is guilty of crimes and a cover-up, that the American people should need more "evidence." The Mueller report is substantial evidence of the president's guilt, and it hasn't been credibly challenged. Of course, in an actual impeachment proceeding, the Senate would conduct a trial to assess the president's guilt and weigh the evidence in question, and the president would presumably present a defense. The House of Representatives is currently trying to get the underlying evidence and grand jury material for the report, but it's unlikely to present any new information — and it may not even be released publicly if the Judiciary Committee obtains it at this point.
Multiple reports have indicated that Nadler has become convinced that impeachment is the correct route for the House to take, but House Speaker Nancy Pelosi is holding him back.
Watch the clip below:
Q: "Do you personally support impeaching President Trump?"

Nadler: "My personal view is that [Trump] richly deserves impeachment. He has done many impeachable offenses."
Via CNN pic.twitter.com/SJoOd96r6W

— Kyle Griffin (@kylegriffin1) July 28, 2019