Nancy Pelosi Receives 'Obscene And Sick' Calls After Contact Info Hack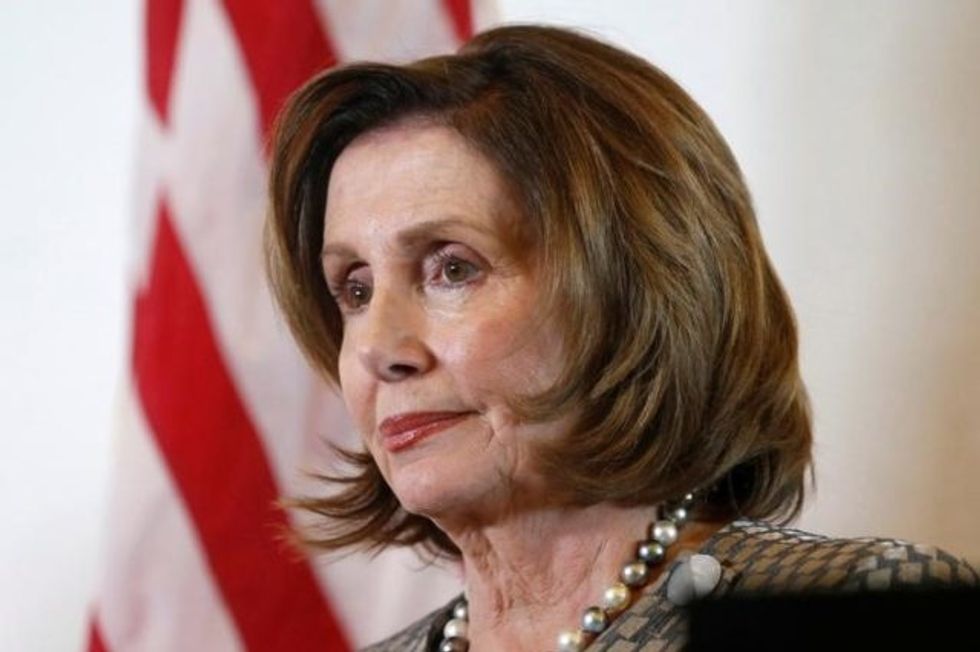 WASHINGTON (Reuters) – U.S. House Democratic Leader Nancy Pelosi said on Saturday she has been flooded with "obscene and sick" calls and text messages after a hacker linked to Russia posted personal contact information online for her and hundreds of other Democratic lawmakers and aides.
Pelosi sent a letter to colleagues warning them to take precautions and said she was changing her phone number after a hacker identified as "Guccifer 2.0" posted the personal cellphone numbers and email addresses on Friday.
The posted information appeared to have been gained in the electronic breach of the Democratic Congressional Campaign Committee, the fundraising and campaign arm of Democrats in the House of Representatives.
Other Democratic campaign groups, including the Democratic National Committee, also were targeted by the cyber attack, which was made public late last month.
"On a personal note, I was in the air flying from Florida to California when the news broke. Upon landing, I have received scores of mostly obscene and sick calls, voicemails and text messages," Pelosi told her colleagues, urging them to keep their phones and incoming text messages away from their family members and children.
"This is a sad course of events, not only for us, but more importantly for our country," said Pelosi, who earlier in the week blamed Russia for the cyber attack and called it an "electronic Watergate" akin to the 1972 burglary at Democratic Party headquarters that ultimately brought down Republican President Richard Nixon.
John Ramsey, the House's chief information security officer, sent a memo to lawmakers and aides whose information had been made public urging them to change passwords for all their accounts and to consider changing their non-House email addresses.
He said the hacker had uploaded a spreadsheet with a mix of House and personal email addresses and cellphone numbers for "nearly every" House Democrat and "an assorted number of Republicans," and similar information for hundreds of staffers.
"Along with the Excel file, 'Guccifer 2.0′ uploaded documents that included the account names and passwords for an assortment of subscription services used by the DCCC. Initial analysis identifies some members' home addresses, along with their spouse's name, marital status, and religion," the memo said.
U.S. intelligence officials have concluded that Guccifer 2.0 is an individual or group operating with or for the GRU, the Russian military intelligence agency. Russia has denied involvement in the breach.
The potential Russian involvement in the cyber attack has ignited a fierce campaign debate, with Democrats accusing the Russians of trying to aid Republican presidential nominee Donald Trump.
But U.S. officials suspect the operation and others directed at the DNC and Democratic presidential nominee Hillary Clinton's campaign were more likely an attempt to pursue email chains into classified networks or in search of national security policy information than to influence the Nov. 8 U.S. election.
"The Russian assumption probably is that it doesn't matter much who wins the election, because Wall Street and other powerful lobbies really run the country," one of the officials said on Saturday, speaking like the others on the condition of anonymity to discuss intelligence assessments.
"The old Soviet belief hasn't faded completely when it comes to foreign policy," the official said.
(Additional reporting by John Wolcott; Editing by Paul Simao)
Photo: U.S. House Minority Leader Nancy Pelosi (D-CA) takes part in a news conference after a meeting with representatives from the Chambers Senators and Deputies of Mexico, in Mexico City, Mexico, May 2, 2016. REUTERS/Edgard Garrido