NASA Cuts Off Most Ties With Russia Over Ukraine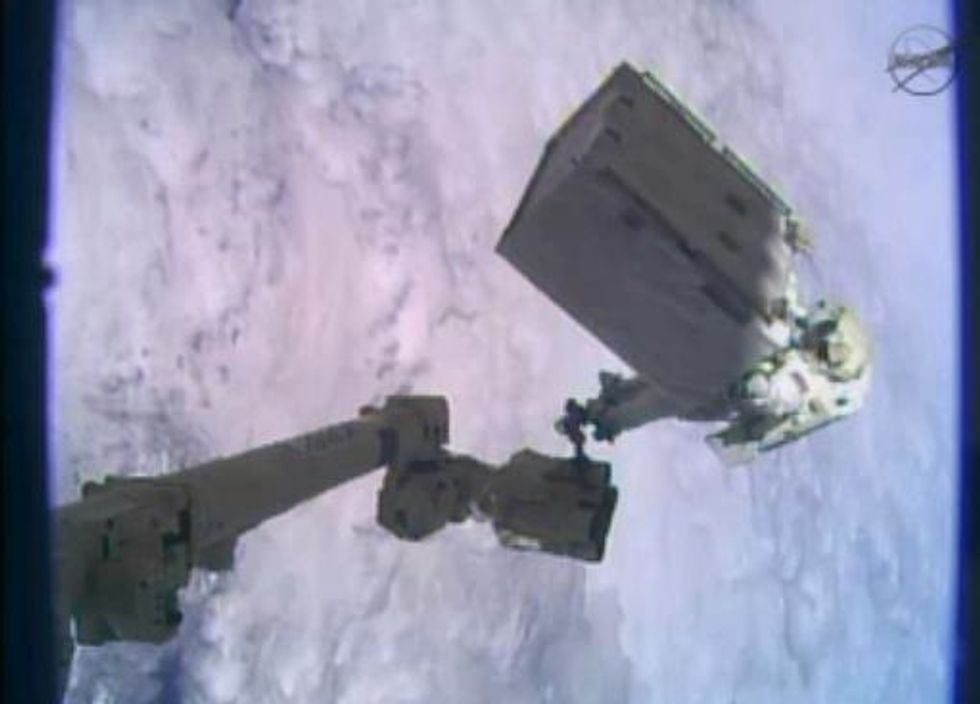 By Mark K. Matthews, Orlando Sentinel
WASHINGTON — In a sign that the standoff over Ukraine continues to escalate, NASA on Wednesday moved to suspend nearly every tie it has with its Russian counterpart Roscosmos — with the key exception of communications dealing with the International Space Station.
The move was revealed in an internal memo, dated Wednesday, that called on NASA officials to suspend all contacts with Russian officials, as well as travel to Russia and visits to NASA facilities by Russian scientists.
"Given Russia's ongoing violation of Ukraine's sovereignty and territorial integrity, until further notice, the U.S. Government has determined that all NASA contacts with Russian Government representatives are suspended, unless the activity has been specifically excepted," noted the memo, which was sent by Michael O'Brien, NASA's associate administrator for international and interagency relations.
The move marks a sharp turnaround for NASA, where top officials have said for weeks that relations with Roscosmos have been unaffected by the crisis that began with Russia's annexation of Crimea, a former Ukrainian territory.
"Right now, everything is normal in our relationship with the Russians," NASA Administrator Charlie Bolden said last month when the agency rolled out its 2015 budget proposal.
He said the agency had not taken steps — at that point — to find an alternate way to get its astronauts to the station.
Since NASA retired the space shuttle in 2011, the agency has paid Russia to ferry its astronauts to the outpost at cost of about $1.7 billion over five years.
Photo via AFP