National Guard Played Many Roles During Border Deployment
@jinATX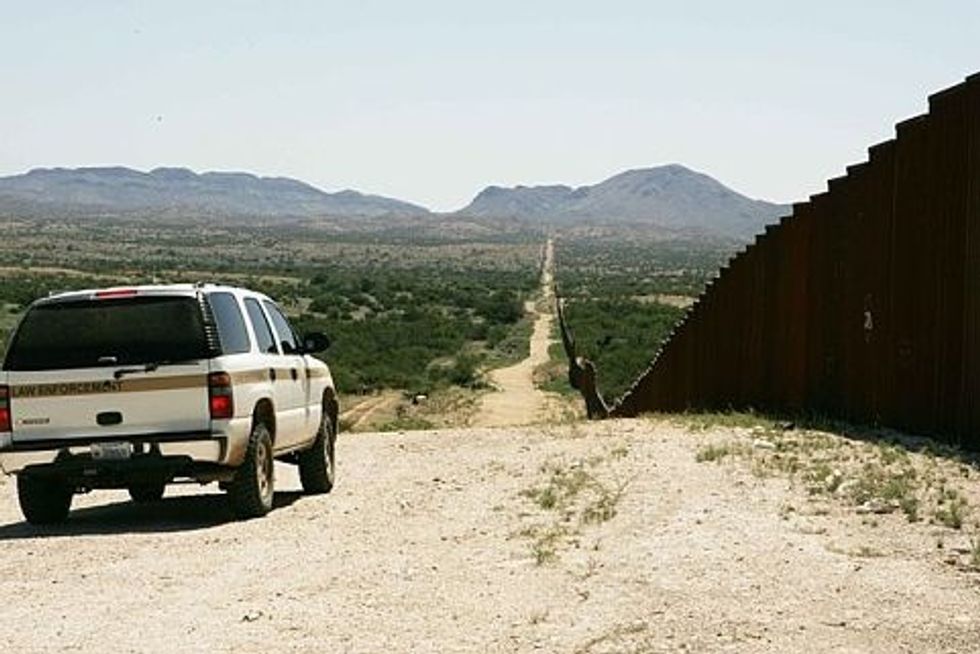 By Jeremy Schwartz, Austin American-Statesman
For much of its history, the National Guard's border mission has been a political football, alternately thrown by Democrats and Republicans.
When President George W. Bush introduced the effort in 2006, the mission was supposed to last no more than two years while the Border Patrol beefed up its ranks. Critics lambasted the $1.3 billion effort as a waste of resources, especially since troops weren't allowed to make arrests.
Instead, National Guard troops acted as lookouts and built miles of roads and fencing.
In one 2006 National Guard press release, the troops trumpeted their role in seizing more than $3.2 million worth of marijuana at the Falfurrias Border Patrol checkpoint. While Border Patrol agents caught the load, the Guard's job consisted of "Unloading the cargo, which consisted of frozen broccoli."
When the program ended toward the close of Bush's second term, some experts said it had done little to deter illegal immigration. Border governors, however, called it a success and demanded that the troops remain.
President Barack Obama revived the plan in 2010, sending 1,200 troops to the border, including 285 to Texas, under Operation Phalanx, beginning a series of renewals and extensions that have lasted until today. Republican critics have panned the plan as insufficient. U.S. Sen. John McCain (R-Ariz.), asked for 6,000 troops. In a letter Gov. Rick Perry (R) famously hand-delivered to Obama when he stepped off Air Force One in Austin in 2010, Perry demanded 1,000 troops for Texas alone; he repeated that demand last month.
Obama's revitalization of the mission was viewed in some quarters as an attempt to jump-start negotiations for immigration reform, something that didn't materialize. "Phalanx was seen as appeasement, as a bargaining chip for a broader effort," said Carl Meacham, director of the Americas Program at the Center for Strategic and International Studies.
Meacham said the National Guard border mission has been emblematic of an ad hoc, seat-of-your-pants approach to border security in the absence of a comprehensive immigration reform. "These are stopgap measures," he said. "These are not long-term solutions to the problem."
At the end of 2011, Obama announced that he was slashing the number of troops to 300 across the border and fundamentally changing their mission. The move was met with condemnation among Texas Republican leaders.
"Cutting National Guard troop levels at the border is dangerous to America's national security, and I urge President Obama to reconsider this ill-advised decision," Perry said at the time. "We need more, not fewer, boots on the ground."
Yet by most metrics, the streamlined version has been more effective. "Personally, and I've been working the border for 10 years, I didn't think it would be as successful as the mission we were doing with people on the ground," said Maj. Gen. William "Len" Smith of the Texas National Guard. "But in fact it's been almost doubly successful."
Photo: Steve Hillibrand via WikiCommons
Interested in national news? Sign up for our daily newsletter!