NATO Puts Pressure On Afghanistan To Sign Troop Agreement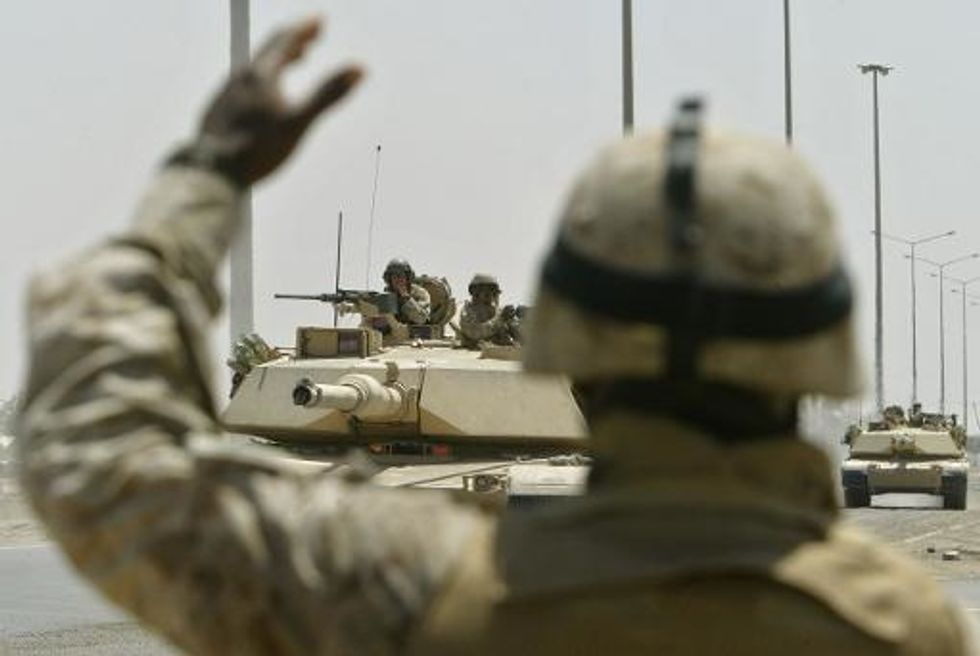 By David S. Cloud, Tribune Washington Bureau
BRUSSELS — The U.S. and its European allies on Wednesday turned up the pressure on Afghanistan to authorize foreign troops on its territory after 2014, even as officials acknowledged that they may have to wait for President Hamid Karzai's successor to resolve the standoff.
At the opening of a two-day NATO meeting, Secretary-General Anders Fogh Rasmussen warned that all alliance troops serving in Afghanistan would follow the U.S. in withdrawing at the end of the year if Kabul refuses to sign an agreement with Washington.
"If there is no agreement, there will be no NATO troops in Afghanistan after 2014," he said. "This is not our preferred option, but it might be the unfortunate outcome if the security agreement is not signed."
The warning from NATO was closely coordinated with the White House and came a day after President Barack Obama told Karzai in a telephone call that the U.S. was planning for a complete withdrawal over Karzai's refusal to sign the troop agreement.
NATO has been negotiating a separate agreement with Afghanistan that would authorize other countries to keep troops there after this year, but alliance officials have said from the beginning that the deal was contingent on Afghanistan concluding an accord with the U.S.
The stalemate over the troop agreement has frustrated the White House and the Pentagon, but it has taken even more of a toll in Europe, where the idea of keeping troops in Afghanistan after this year is even more controversial than it is in the U.S.
A senior NATO official said Italy, Germany and Turkey, each of which had pledged to play small but important roles in the post-2014 mission, face deadlines starting later this summer for getting parliamentary approval for the mission and the funds to carry it out.
Allied countries thus may not be able to wait as long for a decision on whether foreign troops will remain as the United States, which could delay until as late as October and still get its remaining troops out of the country by the end of December, officials said.
On Thursday, U.S. Defense Secretary Chuck Hagel and other NATO ministers are expected to approve guidance for alliance planners to begin preparing for possible full withdrawal later this year, officials said.
The U.S. has about 33,000 troops in Afghanistan, though the number will drop substantially over the summer, officials say, leaving a small force in place that will take over the post-2014 mission or depart completely. There are about 19,000 troops from other countries.
U.S. officials say they are increasingly resigned to waiting until Karzai leaves office after elections to choose a successor this spring, in hopes that the new Afghan leader might sign the deal. In a clear sign of growing exasperation with Karzai, Rasmussen also raised that possibility Wednesday.
"It appears that President Karzai is not ready to sign a security agreement," he said. "We are ready to engage with a new president."
But officials concede that even that option is not foolproof, because the elections could drag on for months due to runoffs and the possibility of contested results. Nor is there any guarantee Karzai's successor would sign the agreement.
The U.S. and Afghanistan reached a draft bilateral security agreement in November, laying out the terms for keeping U.S. troops in the country past 2014, when all combat troops are to be withdrawn.
Marine Corps Gen. Joseph F. Dunford Jr., the top commander of U.S. and NATO forces in Afghanistan, is proposing a plan that would keep around 10,000 U.S. troops in Afghanistan until the end of 2015, with 5,000 NATO and other international troops based in the north and west of the country as part of a NATO mission, officials said.
Most of the troops would be limited to training and advising Afghan units, though a portion of the U.S. forces would be designated for counter-terrorism operations against the remnants of al-Qaida and its affiliates. White House officials have been exploring the possibility of a smaller troop presence but no decisions have been made, officials said.
AFP Photo/Mauricio Lima