Natural Gas Supplies Down, Prices Up Ahead Of Winter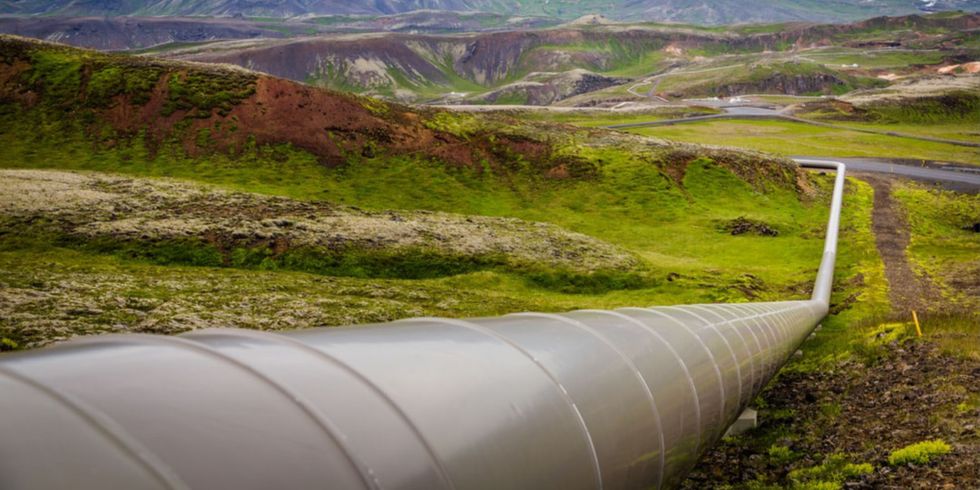 As colder winter weather approaches for a majority of the country, many regions will soon see climbing prices for natural gas. The global specialty gas market is forecast to surpass $14 billion by 2026, yet at the same time, it seems supplies for gas may be shrinking. With domestic natural gas supplies shrinking and prices soaring due to demand, politicians are struggling with how to resolve the issue. With some of the harshest winter weather just around the corner, the future of natural gas as a source of heat for many households in the nation is uncertain.
Prices Pushing Higher
As the supply of any product decreases, prices are nearly guaranteed to rise. This seems to be the case as well for natural gas supplies currently. The U.S. Energy Information Administration reported Thursday that domestic supplies of natural gas fell by 94 billion cubic feet for the week ending November 8. This slowly decreasing supply is leading, in turn, to rising prices going into the end of 2019. With current temperatures suggesting a cold winter, this could mean higher utility bills for the large percentage of the nation relying on natural gas for heating.
Demand For Pipelines
To meet the increasing demands for natural gas, largely for heating purposes during the winter months, many energy executives are pushing for the creation of new pipelines. On one hand, the increase in pipeline construction would mean more jobs being created – as of July 2017, the U.S. Bureau of Labor Statistics reported that there were 178,400 people working in the Oil and Gas Extraction industry in the United States.
However, this comes at a cost to both the environment and the areas where these pipelines are being constructed, leading to certain politicians limiting actions of these companies in the area. Governor Cuomo of New York has threatened to revoke National Grid's license to operate its downstate gas business if it doesn't have a plan by November 26. Continuing to operate after this date, if Cuomo follows through, could result in serious legal consequences for National Grid. Since 2007, a person charged with a 3rd or subsequent offense in their lifetime can be charged with a felony.
The Potential Costs
With natural gas becoming more expensive and supplies seeming to shrink, the potential human cost could become a problem. Natural gas is responsible for heat in many of America's homes, and decreased supplies leading into winter could spell trouble for many families. Similarly, issues with pipeline construction could result in potentially toxic concentrations of certain gases; even with simple carbon dioxide, three to five percent may cause rapid breathing and headaches, 7 percent to 12 percent intensifies these symptoms and may cause unconsciousness. Higher levels can lead to suffocation.
While it remains unclear what exactly the future holds with regards to domestic natural gas supplies, it's likely that increased prices will at least impact consumers for some time. Natural gas for home heat may increase in price slightly, if only temporarily until a solution is found. If natural gas prices continue to rise in the long-term, however, this winter will prove to be a very difficult one for some of the nation's poorest households. A cold winter and climbing natural gas prices could be challenging for many families, but hopefully, an alternative solution will be found relatively shortly.