Navy Plans 'Austere' Detention Camps To Hold At Least 100,000 Migrants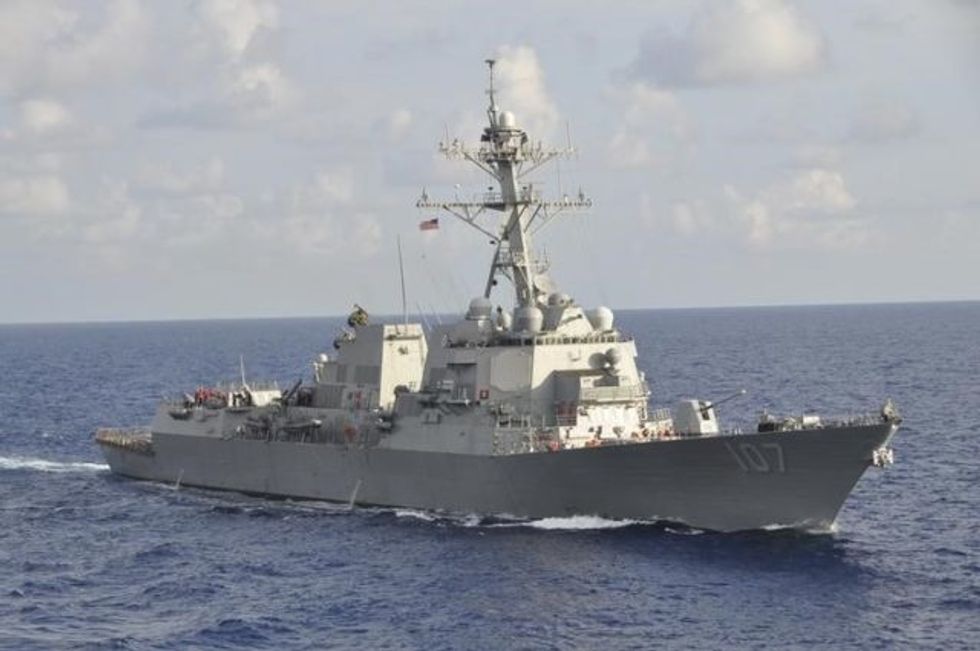 Reprinted with permission from AlterNet.
As President Donald Trump doubles down on his "zero-tolerance" policy that demands across-the-board prosecutions for anyone crossing the border without authorization, even if they're seeking asylum, the U.S. Navy is preparing plans that could potentially detain more than 100,000 immigrants in camps, according to a new report from Time.
The magazine obtained an internal document containing the plans, which describes the camps as "temporary and austere." The article notes:
The internal document, drafted for the Navy Secretary's approval, signals how the military is anticipating its role in Trump's immigration crackdown. The planning document indicates a potential growing military responsibility in an administration caught flat-footed in having to house waves of migrants awaiting civilian criminal proceedings.
After the children who were separated from their parents because of the zero-tolerance policy dominated media coverage this week, Trump appeared to back down from policies that require the kids to be taken away. But his alternative is to detain the children and parents together, which would likely require much more capacity to imprison people than the federal government currently has.
According to the report, the camps would be designed to last for between six months and a year. One proposal for a camp could detain 25,000 people; two other proposals for sites could detain 47,000 each. It's unclear how many people the government actually plans on having to detain. A Navy spokesman refused to comment to Time.
Cody Fenwick is a reporter and editor. Follow him on Twitter @codytfenwick.