Nazi Sympathizer Behind Florida GOP Candidate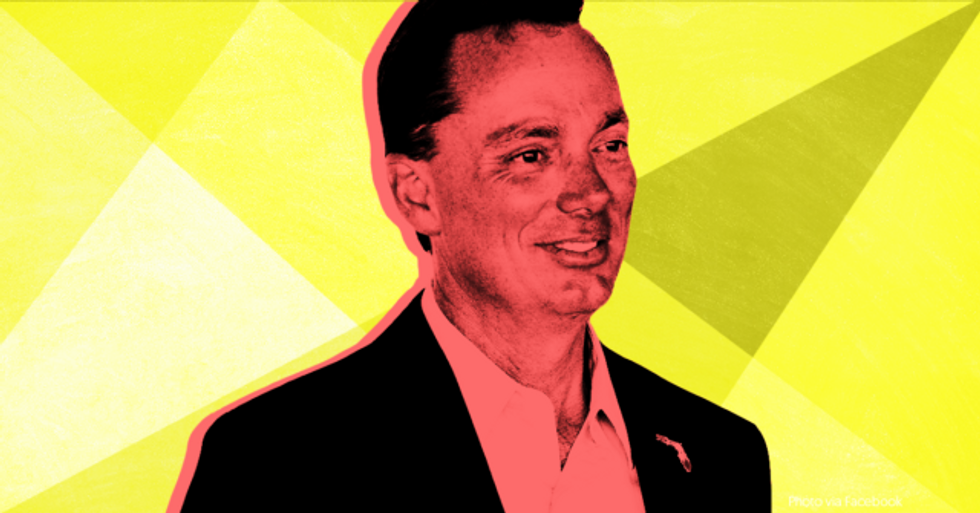 Reprinted with permission from MediaMatters.
Peter Gemma, a white nationalist writer who has been involved in the Holocaust denial movement, recently held an event for Tommy Gregory, the presumptive Republican nominee for a Florida state House seat.
Gregory is running for the Florida House of Representatives. His primary opponent, Melissa Howard, dropped out of the race after she lied about graduating from Miami University in Ohio then tried to cover it up by posing with a fake degree.
In a recent Facebook post, Gregory thanked Gemma for organizing "a wonderful meet & greet event" on August 12 that covered "the erosion of Constitutional Rights, Establishment/Swamp Politics, the lack of American Civics classes, and Illegal Immigration." Gemma replied in the post's comments section that it was his "pleasure being of service in this very important campaign."
Gemma has a long history of extremism, as Media Matters has documented.
The Washington Post reported in April 2005 that Gemma organized an event for David Irving, "a well-known Holocaust denier who has claimed that Jews were not killed in gas chambers at Auschwitz." Gemma told the Post that Irving "has caused waves in the establishment by uncovering documents and evidence some historians don't like to admit."
In 2004, as the Anti-Defamation League wrote, "Gemma introduced notorious Holocaust denier Mark Weber at a meeting of the Institute for Historical Review (IHR), once the leading Holocaust denial organization in the United States." The IHR stated on its website that Weber, who is the group's director, spoke about the Iraq War and characterized it as "a war to further the interests of Israel and organized Jewry."
Gemma previously did work for the white supremacist group Council of Conservative Citizens. According to its "Statement of Principles," the group believes, among other things, that "the American people and government should remain European in their composition and character," and it opposes "all efforts to mix the races of mankind." He also wrote a book lionizing the late white nationalist writer Sam Francis, who wrote the Council of Conservative Citizens' "Statement of Principles."
Gemma also worked as the director of media relations for the white supremacist National Policy Institute. He has written for the white nationalist website VDare, the white nationalist journal The Occidental Quarterly, and he has appeared on the white nationalist radio program The Political Cesspool.
Gregory did not respond to a request for comment.
Media Matters previously documented that Kansas gubernatorial candidate Kris Kobach cited a made-up anti-immigrant statistic by Gemma in a column posted on Breitbart.com and his campaign website.
Header image by Melissa Joskow / Media Matters