Nebraska's Lieutenant Governor Resigns After Sister Alleges Threats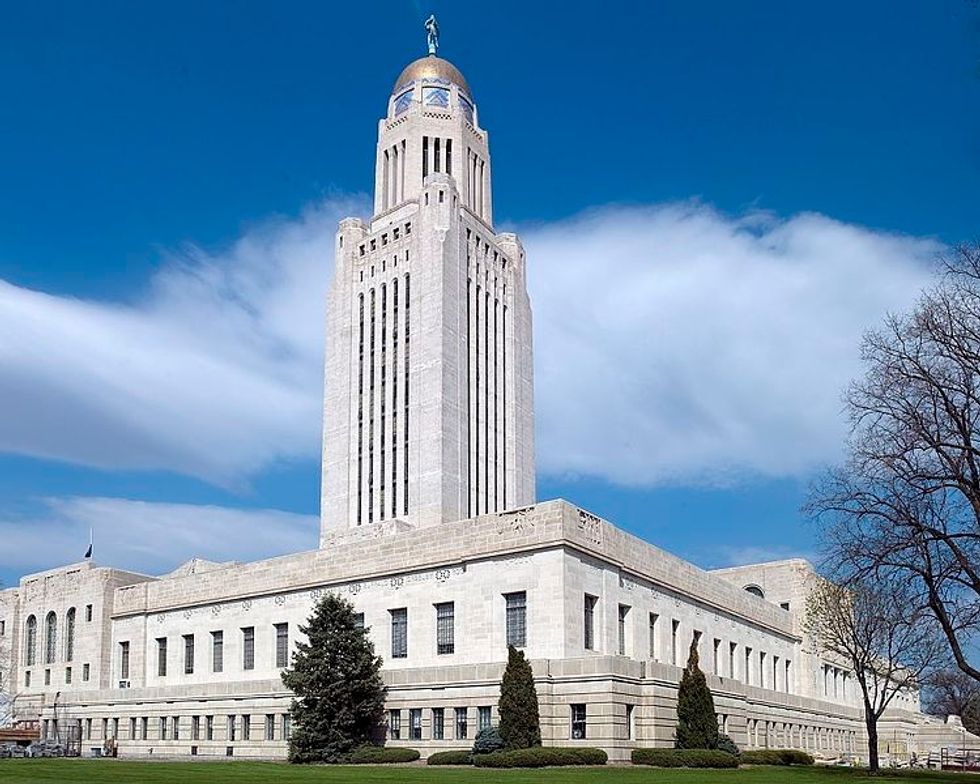 By Matt Pearce, Los Angeles Times
Nebraska's lieutenant governor announced his resignation Tuesday morning, a day after a state judge ordered him not to contact his sister after she accused him of having anger problems and threatening her.
Lt. Gov. Lavon Heidemann, who was appointed to his office by Gov. Dave Heineman in 2013, was running in the November election to retain his position as part of a joint Republican ticket with gubernatorial candidate Pete Ricketts.
"This has been a difficult situation, and after much thought, discussion, and prayer, I have decided that for the good of my family, for the office of lieutenant governor, and for the future of Nebraska, I am resigning today from the office of lieutenant governor, as well as withdrawing as running mate for Pete Ricketts," Heidemann said in a statement.
According to the Nebraska secretary of state's office, the official deadline for withdrawing from the race passed on Sept. 1. It was not immediately clear how Heidemann's resignation would affect the election. Ricketts' campaign website said that he was planning to announce a new running mate on Tuesday afternoon.
Heidemann — who had said Monday that he "disputed much of my sister's claims" — added in his Tuesday statement that his sister's allegations against him "are not who I am," and did not discuss the issue further.
The protection order sought by Heidemann's sister, Lois L. Bohling of Elk Creek, Nebraska, was granted by Johnson County District Judge Daniel Bryan after a hearing Monday morning, according to local media reports.
Bohling wanted to block Heidemann from contacting her or from visiting their disabled mother, Lola Heidemann, who was widowed when their father died in January 2013.
According to a petition Bohling filed with the court, Bohling and Heidemann have been struggling over how to divide their father's property since at least October 2013.
In one December incident, Bohling said, "Lavon became VERY angry and his anger was pointed at me. He was shouting at me and at one point raised up, and started to come over the table at me with a furor in his eyes, like a wild man, that scared me to pieces."
Bohling said she began to avoid her brother after that, but had another run-in with him a few weeks ago, on Aug. 19, at their mother's home.
Bohling, who said she has been her mother's primary caregiver during the last five years, said that Heidemann became angry with her after he arrived and she began to talk about their mother's medical care.
Bohling said Heidemann then charged at her with "hatred" in his eyes, grabbing her arms and "screaming" in her face.
"Now I am not just afraid but terrified of him. I feel scared because there is no way to know when or where he will erupt at me next," Bohling wrote in her petition for an order of protection.
Heineman, who had appointed Heidemann to office, said in his own statement Tuesday that the lieutenant governor's resignation was "a sad day for the state of Nebraska," calling Heidemann an "outstanding public official."
"Last night, Lavon and his wife met with me in my office at approximately 9:30 p.m. He apologized for what occurred and told me he would be resigning," Heineman said. "I have said many times that as public officials we are held to a higher standard of conduct and we should be. This is an unfortunate situation, but Lavon is doing what is appropriate by putting his family first and stepping down as lieutenant governor."
A spokesman for Ricketts, Heidemann's running mate, could not immediately be reached for comment.
Photo via WikiCommons
Interested in U.S. politics? Sign up for our daily email newsletter!