Need Campaign Cash? No Problem. Sue The President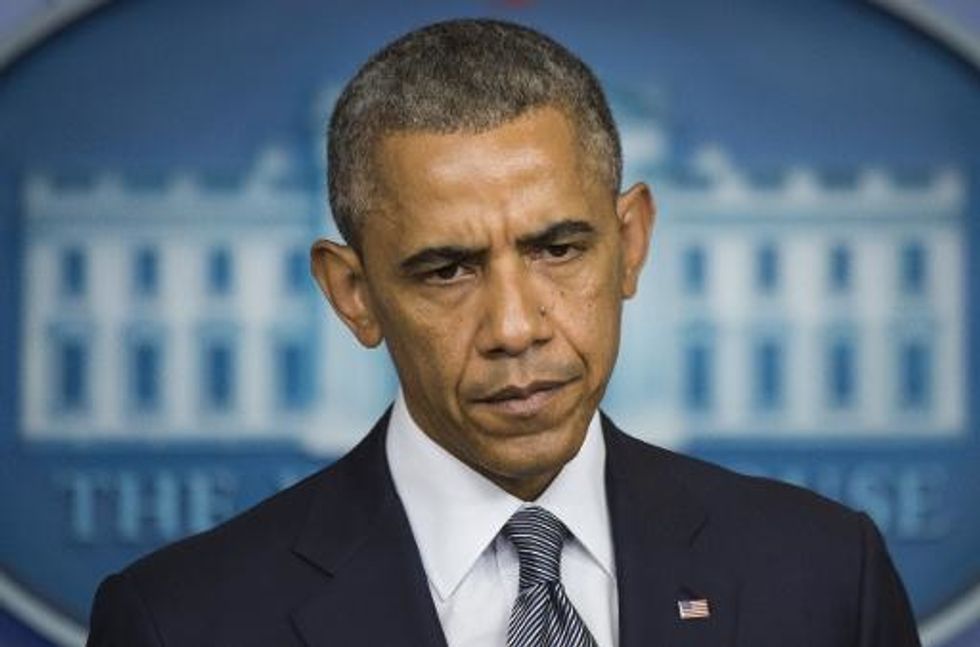 By William Douglas, McClatchy Washington Bureau
WASHINGTON — House Speaker John Boehner has yet to formally file his lawsuit accusing President Barack Obama of overreaching his executive authority, but that hasn't stopped Democrats and Republicans from making a mad dash for campaign cash off the threatened legal action.
No sooner did Boehner (R-OH), unveil a draft resolution authorizing the House of Representatives to proceed with the lawsuit than party campaign committees rushed to Twitter, email, and social media with the digital equivalent of tin cups, begging for donations.
"Hours ago, Republicans held a hearing to launch their biggest attack yet against President Obama — they're suing the president," alerted a Democratic Congressional Campaign Committee email Wednesday asking for donations between $5 and $250 from 200,000 supporters. "Crushing that goal is the single most important thing we can do right now to get President Obama's back. Can you chip in to help us hit our target?"
Republicans have been equally busy on the lawsuit money trail. On Facebook, the Republican National Committee placed a post seeking support for Boehner's lawsuit, calling it an effort to "Stop this imperial presidency in Court."
Type your name, email address and zip code in the petition signature section and it takes you to another page that states, "But to fully stop this Imperial President's radical, unconstitutional actions and to hold him (Obama) accountable to the American people, we must get more principled conservatives elected to Congress."
It then asks for donations to the RNC from $5 to $32,400 to "get more Republicans elected to Congress in 2014."
Campaign finance watchdog groups say that, while the practice of using controversies or tragedies for fundraising purposes may appear unseemly, it's perfectly legal and is becoming a growing part of today's politics.
"This is standard procedure in the political/charity fundraising playbook to shake loose money from the money tree," said Sheila Krumholz, executive director of the Center for Responsive Politics, a nonpartisan campaign finance oversight group. "This is a clear reminder of how these controversies are the bread and butter of fundraising. They (political parties) hope it excites and incites their base."
The proposed Obama lawsuit is the latest political skirmish to trigger a fundraising blitz. Both parties are also trying to turn political hay into campaign cash from the increasing chatter on the political right calling for Obama's impeachment. And the health care law is now a standard fundraising tool, with Republicans making cash appeals to help elect members to kill it and Democrats asking for donations to preserve it.
Larry Noble, legal counsel for the Campaign Legal Center, a nonpartisan, nonprofit campaign legal research group, said that the efforts are symbolic of the "fundraising demands" of the political parties and their candidates to "fundraise on anything."
"There are a lot of things that they do in Congress with an eye towards fundraising, and they're very open about it," said Noble, a former Federal Election Commission general counsel. "There's clearly an element to this about exciting your base and fundraising off it."
AFP Photo/Jim Watson
Interested in U.S. politics? Sign up for our daily email newsletter!