Neo-Nazis Sponsor Racist Robocalls Against Florida's Gillum
@FAWFULFAN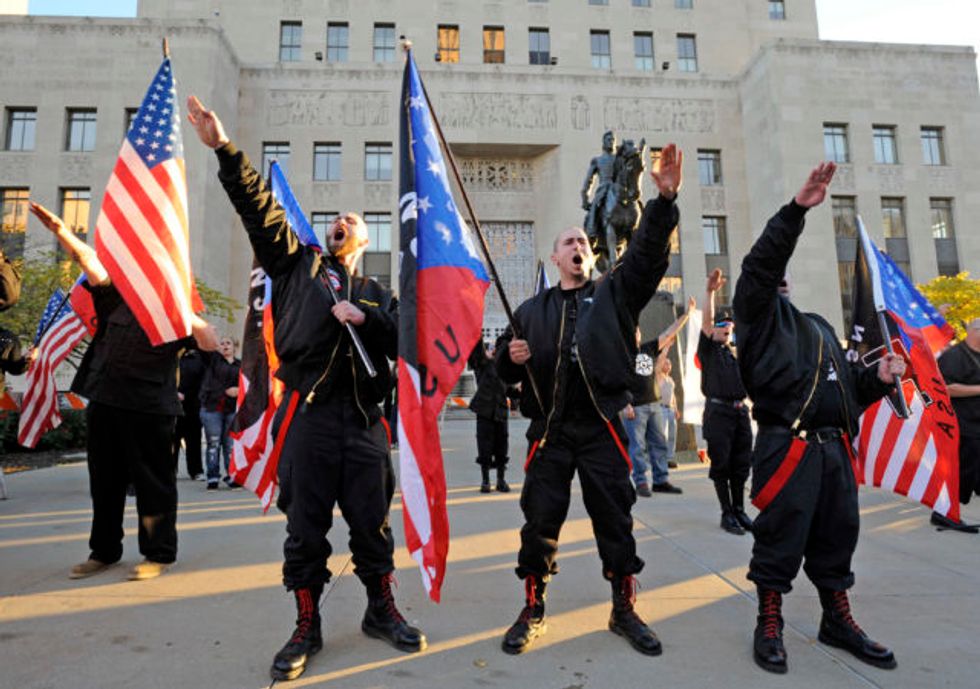 Reprinted with permission from AlterNet.
In a campaign already marked with racial controversies, a white supremacist group is targeting Florida Democratic gubernatorial nominee Andrew Gillum with robocalls.
According to Gillum's hometown paper, the Tallahassee Democrat, the calls feature an actor, posing as Gillum, "using an exaggerated minstrel dialect with jungle noises in the background." A disclaimer in the calls states they are paid for by The Road to Power, a white supremacist, anti-Semitic group led by Idaho-based neo-Nazi Scott Rhodes, who has also paid for robocalls in Oregon, California, and Charlottesville, Virginia.
Neither the Tallahassee Democrat nor Politico, which also obtained the audio, will be releasing it, in keeping with the Gillum campaign's wishes that the robocall and its senders should not be given "undeserved attention."
Gillum, a staunch progressive who overcame numerous polls and conventional wisdom to win an upset victory in the Democratic primary on Tuesday, is the first African-American to be nominated by a major political party for governor of Florida.
A spokesman for Gillum's Republican opponent, pro-Trump House Freedom Caucus member Ron DeSantis, condemned the robocalls, saying, "This is absolutely appalling and disgusting — and hopefully whoever is behind this has to answer for this despicable action."
But DeSantis also faces sharp questioning for his own racist behavior. On Wednesday, he sparked outrage by saying on Fox News that Gillum should not be allowed to "monkey up" Florida's finances. He also withdrew from his role as administrator for a Facebook Tea Party group known for virulent racism, Islamophobia and conspiracy theories, although he insists he was added to the group without his knowledge.
Matthew Chapman is a video game designer, science fiction author, and political reporter from Austin, TX. Follow him on Twitter @fawfulfan.