Netanyahu Denies Backtracking On Speech Backing Palestinian State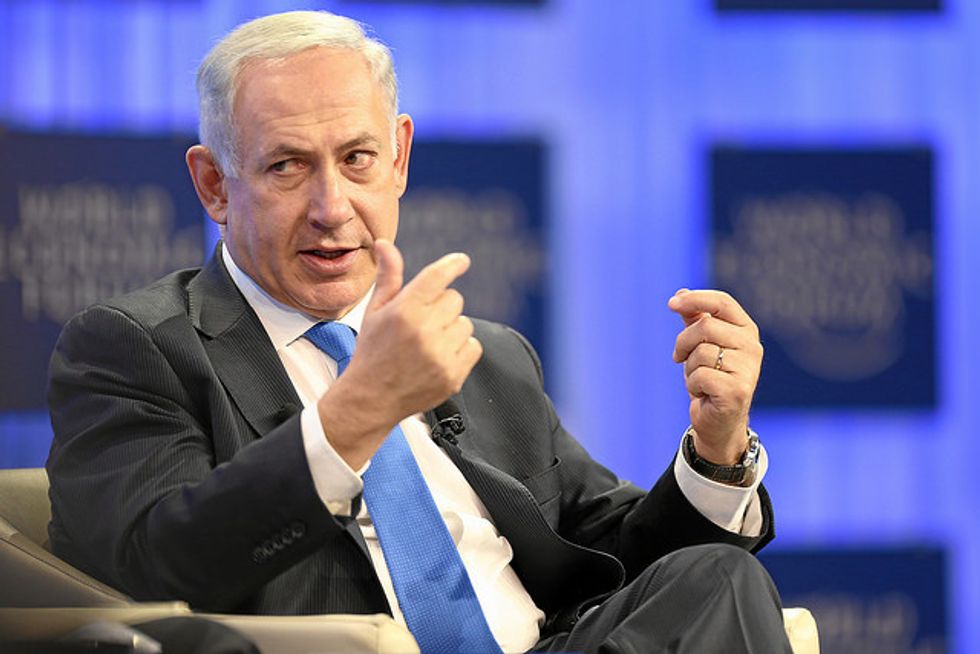 by dpa (TNS)
TEL AVIV, Israel — Israeli Prime Minister Benjamin Netanyahu denied Monday that he no longer stood behind a landmark 2009 speech, in which for the first time he had publicly backed Palestinian statehood.
"Netanyahu did not say such a thing," his office said in a statement, denying a claim by a lawmaker of his Likud party that the premier had declared the speech as "no longer valid."
But Netanyahu, who hopes to win a third consecutive term in office on March 17, confirmed that any Israeli withdrawal from West Bank territory would be highly unlikely under his watch.
"Under the current circumstances in the Middle East, any territory that will be handed over will only be captured by radical Islamists, as has happened in Gaza and in southern Lebanon," said the statement.
The declaration comes after Israel's biggest-selling daily, the left-leaning Yediot Ahronot, over the weekend published a document that it said resulted from secret negotiations between a top Netanyahu envoy and a top representative of Palestinian President Mahmoud Abbas.
According to Yediot, the August 2013 document showed that Netanyahu had been willing to accept a land swap and a withdrawal from large parts of the West Bank, which would have involved uprooting numerous Jewish settlements.
Netanyahu's aides quickly denied that.
In June 2009, three months after taking office and following U.S. pressure, Netanyahu, speaking at the central Israeli Bar Ilan University, said he backed the establishment of a demilitarized Palestinian state in the West Bank and Gaza Strip.
Likud lawmaker and deputy minister Zipi Hotovely had over the weekend sought to clarify the party's current position on Palestinian statehood, claiming that "the prime minister has told the public that the Bar Ilan speech is no longer valid."
Netanyahu's right-wing Likud is racing head to head with the Zionist Camp, a joint center-left list of Labour Party leader Isaac Herzog and former justice minister Tzipi Livni.
Most recent opinion polls have predicted that the Zionist Camp will win one or two mandates more than the Likud.
But barring last-minute surprises, analysts agree, Netanyahu has a much better chance of forming a coalition, likely to include hardline and ultra-Orthodox parties.
He is fighting for the votes of hardline Israelis, competing mainly against the pro-settler Jewish Home party of Economy Minister Naftali Bennett and the ultra-nationalist Israel Beiteinu party of Foreign Minister Avigdor Lieberman.
Photo: World Economic Forum via Flickr